---

Alpine Bed and Breakfast
Elevate your Alpine Experience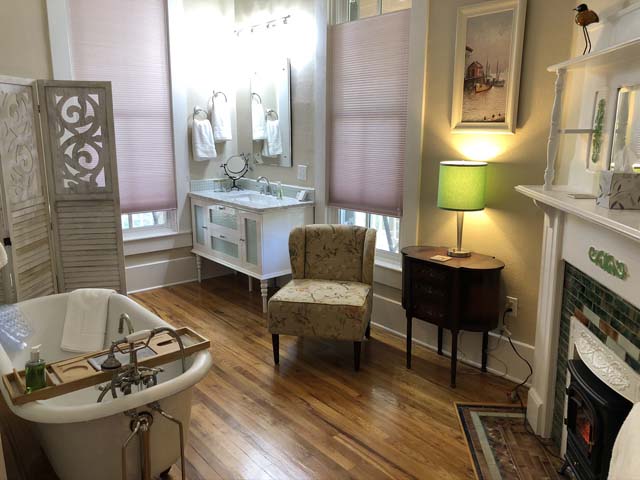 Alpine Bed and Breakfast is a renovated single-story, historical home that's 3 blocks from the heart of Alpine TX. With 3200 square feet, an acre of land, and only 4 bedrooms, we offer ample space to spread out and enjoy solitude, meet new people, or both.
Rooms are spacious and include a table and chairs to eat, work, read, or play a game of cards. Guests can also enjoy the large wrap-around porch in front, tables and chairs out back, the hammock, or a patch of shade under one of our 30 trees.
A fresh-made specialty breakfast is provided each day, and it includes an array of house-made items. With an attention to detail, guests are served individually.
Alpine Bed and Breakfast is walking distance to shops, art galleries and restaurants. And as Alpine is a hub of West Texas, we are close to Big Bend Ranch State Park and Big Bend National Park, Fort Davis, The McDonald Observatory, Marathon, Marfa, Terlingua, Balmorhea State Park, and much, much more.
Alpine Bed and Breakfast, previously known as The Kincaid-Wade House, was built around 1898 and is one of Alpine's original homes.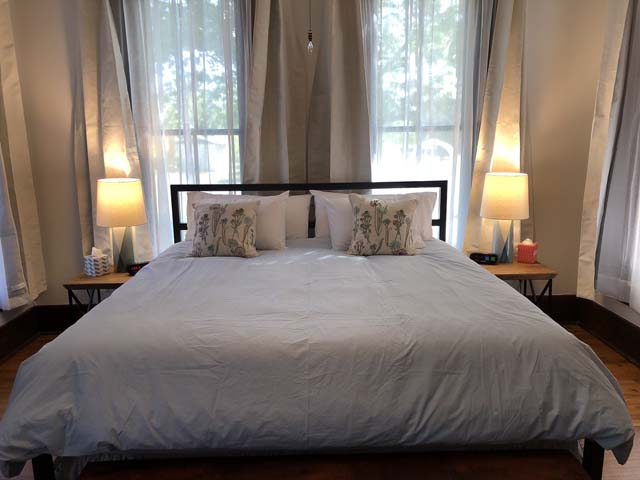 Tom and Sharon Kelner are only the sixth owners in over 120 years, and this shows in how well the house has been maintained. Except for the kitchen, the entire house still has the original hardwood floors, beadboard, and amazing spindle woodwork.
Alpine Bed and Breakfast is a good example of a single-story Queen Anne Cottage, which was popular around the turn of the century. The center of the house has a long hallway that spans from front to rear, which maximizes air circulation. Additionally, the house boasts 7-foot windows, original glass transoms, and connecting doors that also served as a natural air conditioner. Over the years it's been updated to include a modern kitchen (there is still a portion of the chimney from the old wood-burning cooking area inside the cabinet over the current stove), central air and heat, and bathrooms. Most of the 5 fireplaces still have the original tile, mantles, and/or mirrors, although they were once coal-burning and so now have electric heater inserts.
The Kelners purchased the home in 2019 with the plan of creating a traditional bed and breakfast that focuses on comfort, innovative home-cooked, gourmet food, and first-class accommodations for visitors to Alpine, Big Bend, and the surrounding area.
---
---