---

Texas Historical Commission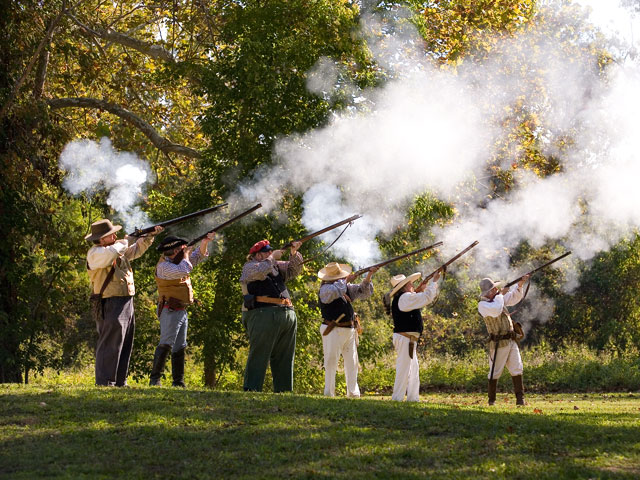 Explore frontier forts and discover the legends of Buffalo Soldiers and U.S. Army camels. Visit the Bonham home of longest-serving U.S. Speaker of the House Sam Rayburn or the humble Denison birthplace of WWII hero President Dwight Eisenhower. Learn how to cook authentic 19th-century foods all the way from the Landmark Inn in San Antonio to the Magoffin Home in El Paso.
Experience the real stories of Texas through activities like these and much more at the Texas Historical Commission's 32 historic sites, which help preserve and maintain the state's unique history so it can be shared with current and future generations.
Whether you're taking your kids out for a family road trip or seeking an unforgettable adventure with friends, there's something for everyone at the Storied Sites of Texas. From walking in the footsteps of the Old 300 at Stephen F. Austin's original colony to stargazing under the same sky as Wyatt Earp at Fort Griffin near Albany, something amazing is just a car ride away.
Although each historic site in Texas tells a different story, all of them have genuine pieces of history that you can see, touch, and interact with. Stop in at Caddo Mounds State Historic Site to learn about the Caddo Indians, a group of Native Americans that lived in East Texas more than 1,200 years ago. Find your way to San Felipe de Austin State Historic Site to see the town that was the heart of early Texas, where Stephen F. Austin orchestrated the arrival of the state's first settlers. Uncover the stories of the Texas Revolution at the Fannin Battleground State Historic Site. Washington-on-the-Brazos, and San Jacinto Battleground. Hear the tales of the Wild West at such frontier forts as Fort Griffin, Fort Lancaster, and Fort McKavett. Learn about the U.S. Army's camel project at Fort Lancaster, stay in a 1920s cottage at the Varner-Hogg Plantation, and sip Victorian tea at the Fulton Mansion. These are just a few of the many ways you can experience Texas history for yourself.
In addition to offering a glimpse into the past, the historic sites offer unique and immersive experiences. Kick back and wait for the sun to set at any of the Texas Historical Commission's West Texas forts or Caddo Mounds State Historic Site, and you'll be treated to some of the most beautiful dark night skies in Texas. Constellations, galaxies, and planets illuminate the night sky, creating an interstellar light show like no other. Yet that's not all. Check out the foodways programs at the Landmark Inn State Historic Site and Casa Navarro State Historic Site if you're interested in food heritage, cooking, and historic horticulture.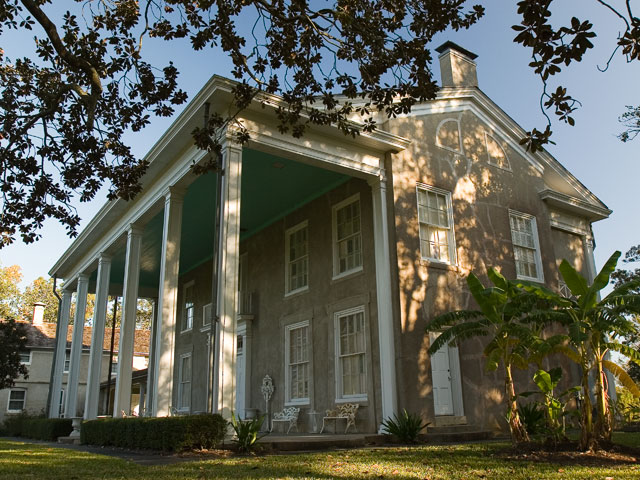 All told, these Texas historic sites share their own side of history, from Caddo Indians to Spanish settlers and American pioneers, presidents, war heroes, and the diverse cultures and peoples that helped make Texas what it is today. Along with the exhibits, the historic sites offer dynamic, engaging, and interesting programming including living history programs that serve up tangible and personal interactions with Texas history.
Whether you're a Texas history enthusiast or you're looking for somewhere great to take a road trip with your family, plan a trip to any of the Texas Historical Commission's historic sites. You won't be disappointed.


Learn more about these and other Texas Historical Commission's historic sites here.
Stay in the know with the Texas Historical Commission's blog here.
Featured
---
---

Texas Historical Commission
1511 Colorado
Austin, TX 73301
(512) 463-6100
www.thc.texas.gov