---

Historic Homes in Texas You Must Visit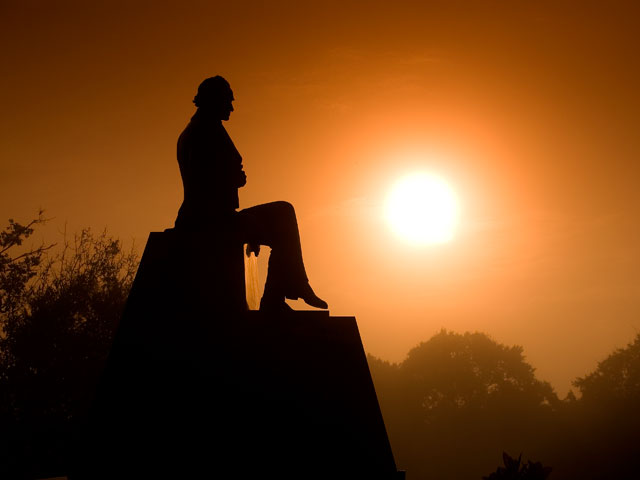 Travel across the Lone Star State and you'll come across an abundance of breathtaking, often Victorian-style historic homes and mansions.
Beyond their curb appeal, some of these homes were once the residences of generals, politicians, and other notable people who have shaped the history of our state and country.
Experience life through these prominent Texans' eyes when you visit one of many historic homes in Texas, including the following Texas Historical Commission sites.
---
Eisenhower Birthplace State Historic Site
General. Supreme Allied Commander. President. All of these titles help tell the story of one of our country's most prominent people: Dwight D. Eisenhower. Born in a modest two-story home in Denison in 1890, Eisenhower had an indelible impact on major events of the 20th century through his military service and as one of its most prominent statesmen, from leading the Allies to victory during WWII to establishing NASA during his two-term presidency. Step into the small, working-class house rented by the Eisenhower family just steps away from the train tracks, and get to know the values and modest means of the home from which a war hero and president emerged. Tour the house, then step inside the visitor's center to see memorabilia and other exhibits celebrating Eisenhower's life, presidency and accomplishments.
---
Sam Bell Maxey House State Historic Site
With its stately Italianate charm, the Sam Bell Maxey House is one of the most eye-catching structures in Paris, Texas. Built in 1868, it was the home of Sam Bell Maxey, a veteran of the Mexican War, Confederate general during the Civil War, and a two-term U.S. senator. With its interiors newly restored to their lush late 19th and early 20th century appearance, the house tells the story of a family reinventing itself after the Civil War and navigating the new America that evolved during the Reconstruction Era.
Step into Senator Maxey's library that his daughter decorated as a shrine to her father's military and political career. Enjoy a rocking chair to play parlor games in the sunroom, or join an after-hours sketch session with artists in the parlor. Once you're done exploring the house, wander through Marilda Maxey's rose garden or grab a friend to enjoy a game of croquet on the crape myrtle-shaded lawns.
---
Sam Rayburn House State Historic Site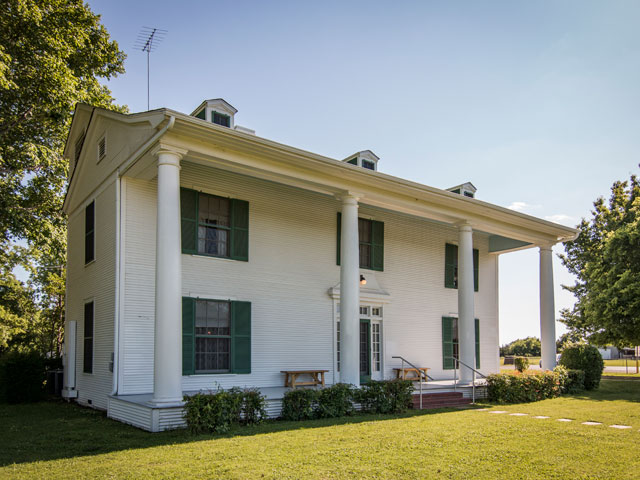 One of the most influential Speakers of the U.S. House of Representatives, Sam Rayburn left an indelible mark on 20th century America. With a political career that spanned World War I until the beginning of the John F. Kennedy administration, Rayburn was widely considered to be synonymous with the House itself. A Texan from a young age, he built a stately home on his family's farm in Bonham.
Walk in Rayburn's footsteps on a guided tour of his two-story home with family furnishings just as Mr. "Sam" left them. In the garage and barn, you'll find his beautifully restored vehicles, including his 1947 signature Cadillac, 1953 Chevrolet 150 Series, his sister's 1955 Plymouth Savoy, and the 1951 Dodge farm truck complete with all the dents "Mr. Sam" added. Tour the home and you'll leave with a much greater appreciation for one of Congress' most effective Speakers.
These are just three of many state historic sites you can visit here in Texas.

Learn more about these and other Texas Historical Commission's historic sites here.
Stay in the know with the Texas Historical Commission's blog here.
---
---

Texas Historical Commission
1511 Colorado
Austin, TX 73301
(512) 463-6100
www.thc.texas.gov