---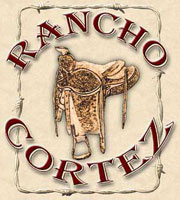 Fitness Program at Rancho Cortez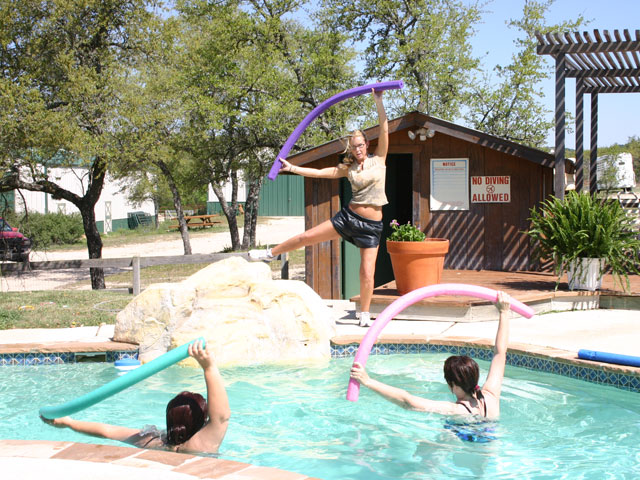 If you want to take the first steps on your weight loss journey, or you're looking for a helping hand as you buckle down to meet your fitness goals, look no further than Rancho Cortez. A real working dude ranch located near Bandera, the Cowboy Capital of the World, Rancho Cortez offers adult weight loss camps that are affordable, practical, and results oriented.
Go on guided hikes through the Hill Country State Natural Area, push yourself to the guidance of an enthusiastic trainer in the gym, and refuel with low-carb, high-protein and healthy meals that taste great. These are some of the activities you'll do during Rancho Cortez's Cowboy Boot Camp, a two-week fitness retreat that will push you to new levels, help you lose weight, and change your life. Read on to see some of ways you'll break a sweat during your stay at Rancho Cortez.
Gym Activities at Rancho Cortez
Circuit Training
Core Strengthening
Pilates
Stretching and Flexibility Exercises
Weight Training
Yoga
Ranch Fitness Activities at Rancho Cortez
Hiking and Biking*
Horseback Riding
Obstacle Course
Water Aerobics
Water Exercises
*You must bring your own bicycle.
Fitness Workouts at Rancho Cortez
Brazilian Workout
Cardio Power
Core Melt
MMA Workout
Power Circuit Foundation
Tabata
Fitness activities are subject to change. Please Check Rancho Cortez' website for the most up-to-date information and to book your stay at the ranch.
---
---