---
Stone Village Tourist Camp
Stone Village Tourist Camp & Market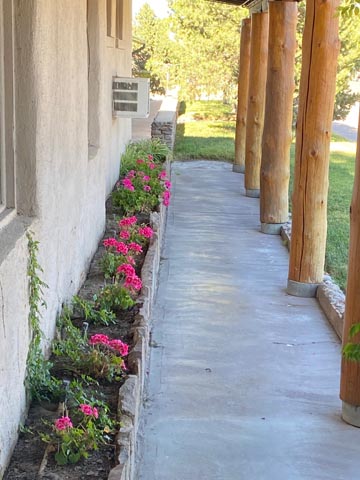 Stone Village Tourist Camp & Market will take you on a vintage voyage back to early 20th century road tripping with its uniquely retro approach to present day travel accommodations.
Before the days of road tripping across country, sightseers were reliant on locomotives to travel across the United States. Once roads were finally capable of traversing, there wasn't anywhere to take a load off for the night. Most travelers were required to wing it gypsy-style, camping out in their vehicles or pitching tents alongside the road. That is until the tourist camp was born.
This roadside roughing it was no longer the only means of rest for a weary adventurer. Tourist camps specialize in accommodating travelers with roadside facilities. Today, we know them as "motels," but back when the term was coined it went by many names.
Stone Village Tourist Camp & Market is not your average Texas roadside motel either. Along with its revival of vintage name roots, this laid-back motel brings classic charm to visitors in a rustic, cozy, and comfortable setting.
Located in Fort Davis, Texas, Stone Village emphasizes 1930s automotive travel by renovating an original motor court, once housing eight garages that opened into an adjacent room, into nine traditional motel rooms. Built from rock, adobe, and stucco plaster, each room is designed in a 1930s motif, complete with hardwood floors and cedar ceilings creating a lived-in, nostalgic atmosphere. If you listen closely, you can almost hear the faint sounds of swing jazz vinyl records and the Jack Benny program softly playing in the background.
Along the main street, visitors can choose from five identical rooms renovated into a late 1960s design motif. Characterized by thick drapes, patterned carpets, and convenient roadside appliances, such as microwaves, mini fridges, and coffee makers, these retro-inspired, time-honored motel rooms are made to feel like home for more than a night or two.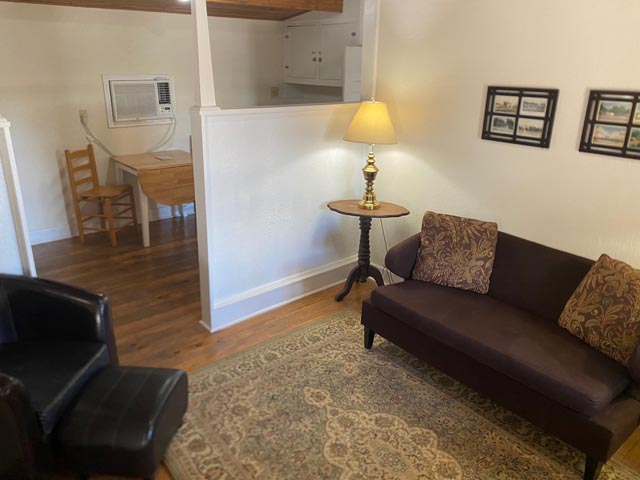 For some of the best deli sandwiches and natural foods in West Texas, Stone Village Market is a hungry traveler's sanctuary of delight. Adjacent to the motor court, this vintage spot was once a full-time Texaco fueling station with an icehouse. In fact, fueling stations located on the same property as motor inns, made these overnight rest areas an innovative approach to road tripping and automotive tourism. Although the Texaco fueling station was torn down in 1970, this legendary landmark has become the premier one-stop shop in town.
Early risers, travelers eager to hit the road, and those ready to trek out for the day can chow down on a tasty egg taco, flaky croissant, or hearty biscuit sandwich. Afterwards, sip a warm, hometown, secret blend Nitro Coffee, their special nitrogen infused, Big Bend Roaster brew. Its deli serves up only fresh ingredients, including the most delectable meats and cheeses. Take an even healthier route with a full salad bar at your fingertips or try the deli's signature dish, The Cranberry / Almond Chicken Salad, which has received oodles of acclaim in books, magazines, newspapers, and television.
With a full stomach and thirst quenched, enjoy the leisurely West Texas weather year-around in the outdoor tourist camp patio area. Shaded by tall Ponderosa Pines, surrounded by honeysuckles and hummingbirds, relax outside on soothing rocking chairs and reclining Adirondacks, take a refreshing dip in the swimming pool, flip a beef patty on the kettle grills, and play a tune around the fire pit.
Whether you are there to visit the Fort Davis National Historic Site, nature bound for the Davis Mountains and Big Bend National Park, or simply passing through, you'll find all the best creature comforts and roadside respite during your stay at Stone Village Tourist Camp.
Be sure to visit the official Stone Village Tourist Camp & Market website for more details.
---
---
Stone Village Tourist Camp