---

5 Holiday Events in Kilgore That'll Put You in the Christmas Spirit
Shop for unique gifts, watch a festive parade march by, and browse for Christmas trees brought in from California. These are some of the things you can see and do during the holiday season in Kilgore. Located in the heart of East Texas just two hours east of Dallas, Kilgore is an inviting town that takes its Christmas celebrations seriously. From late-night shopping soirees to a performance by none other than the Kilgore College Rangerettes, there are a multitude of events that'll give you and your family plenty of yuletide cheer. Learn more about a few of the upcoming holiday events in Kilgore and plan your next getaway here.
---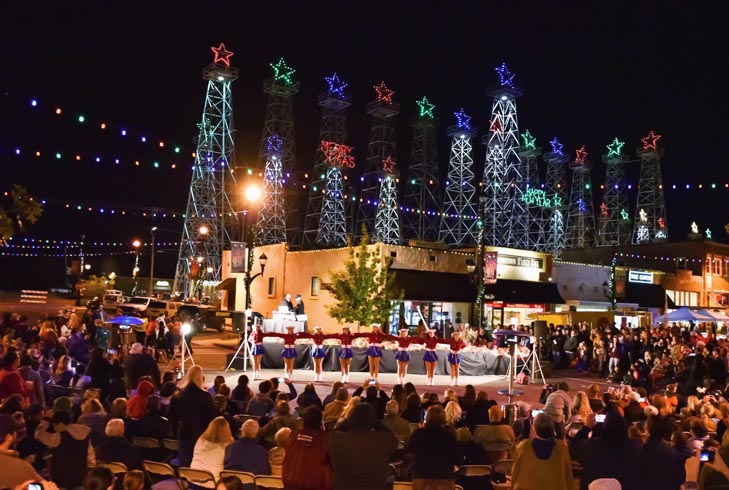 A Very Derrick Christmas
November 12
Kilgore kickstarts the holiday season with a tradition unlike anything else in Texas every Christmas season! The stars atop the oil derricks in Kilgore are lit, creating a magically bright and colorful display in Historic Downtown Kilgore at A Very Derrick Christmas. One of Kilgore's seasonal favorites, this event includes the annual lighting of the derrick's ceremony, shopping at the Kris Kringle Market, along with games and activities for the whole family.
---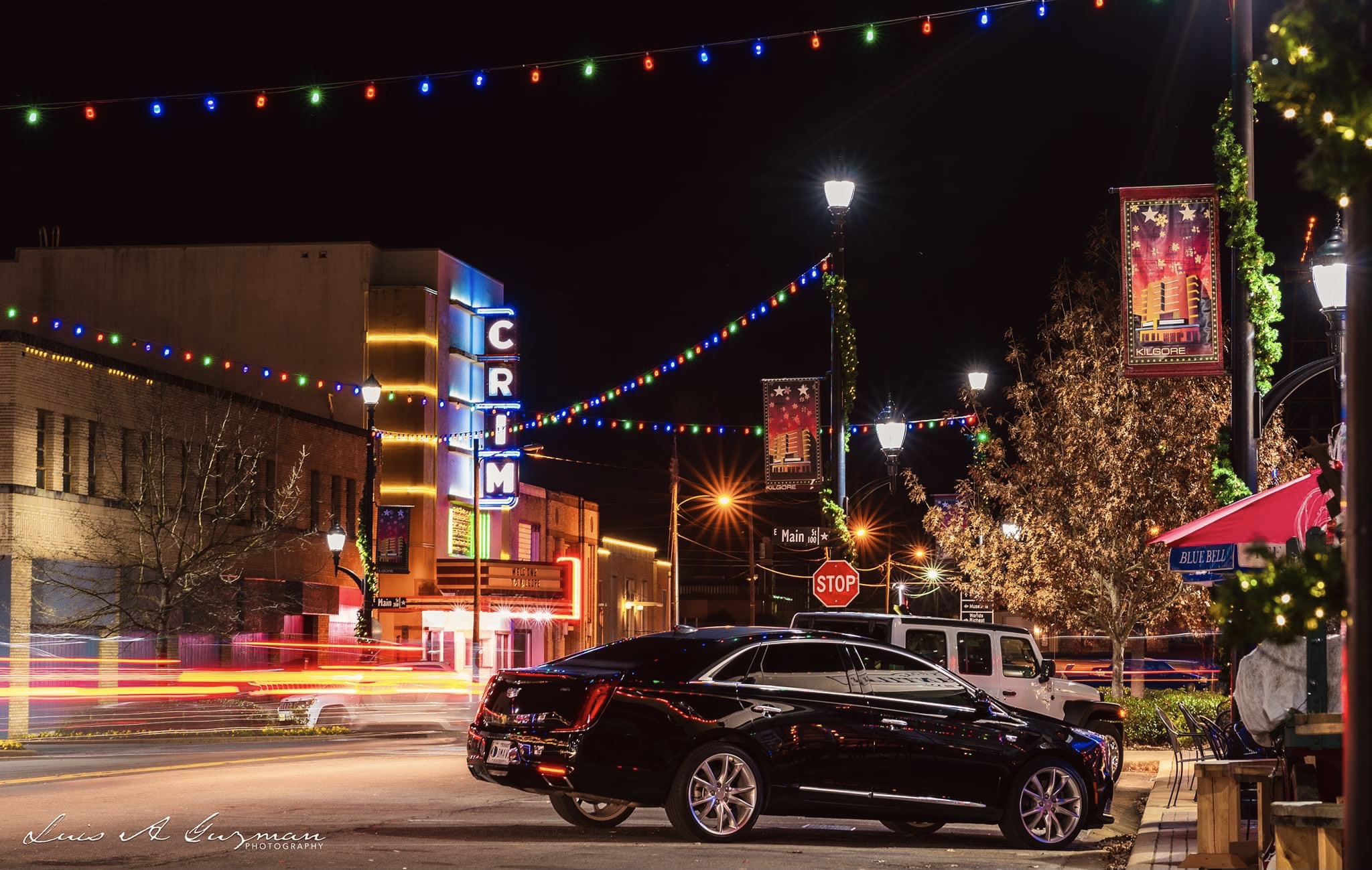 Mingle & Jingle
November 26
Get an early start on your Christmas shopping and discover the many surprises downtown Kilgore has to offer during Mingle & Jingle. Browse a collection of jewelry and one-of-a-kind gifts for all ages at The Shops on Main, vintage-style clothing at Everything that Blings, and stylish women's apparel at De Rigueur throughout the evening, when all the stores stay open for after-hours shopping. Admire the illuminated stars atop the Kilgore oil derricks and start your holiday season in style.
---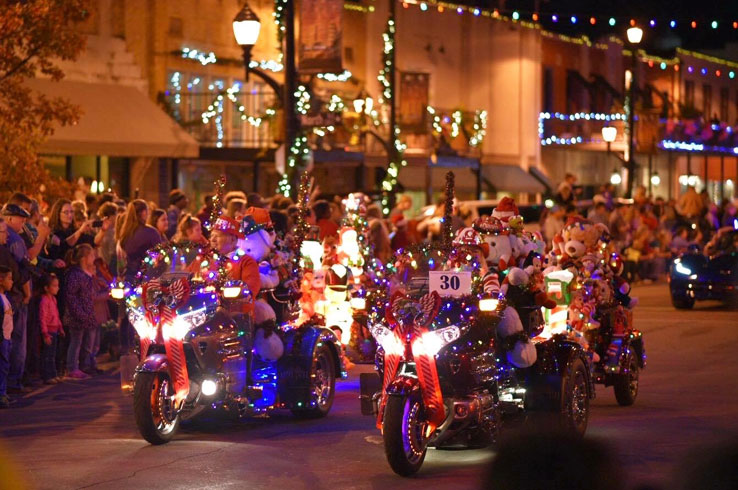 Kilgore Christmas Parade
November 29
It wouldn't be the holiday season without a Christmas parade, and Kilgore's own fills the downtown area with more than a stocking's worth of festive cheer. A 90-year tradition, the Kilgore Christmas Parade features more than 80 floats decorated for the season. The 2022 theme this year is a big one too, "Happy Sesquicentennial Kilgore!" The city of Kilgore is turning 150-years-old this year! Santa and Mrs. Claus will also make an appearance, giving your kids the chance to tell them what they'd like for Christmas.
---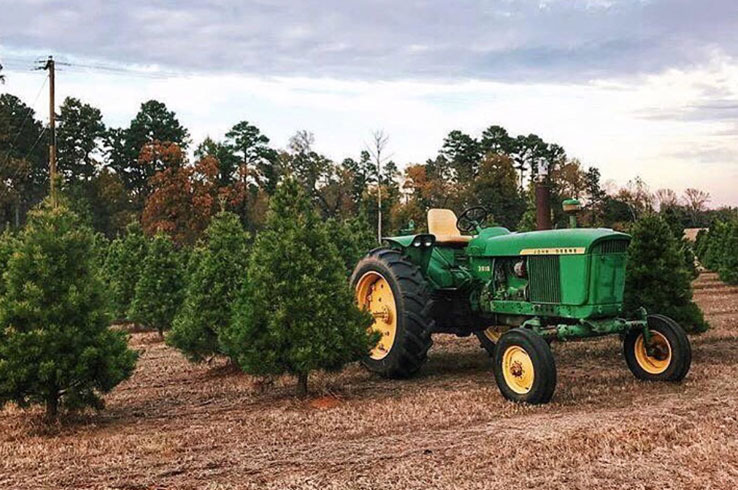 Christmas Tree Shopping at Danville Farms
Finding a Christmas tree of your own is one of the best parts of the holiday season. Although you can visit any old run-of-the-mill tree lot, why not instead pick your own at Danville Farms? Visit during the weekends and you'll have your choice of live trees that you can cut and take home with you. Danville Farms even brings in Fraser Firs from northern California, giving you more options to choose from. Bring your kids for a memorable day choosing the perfect tree, peruse the gift shop, and enjoy the sweet aroma of fresh firs.
---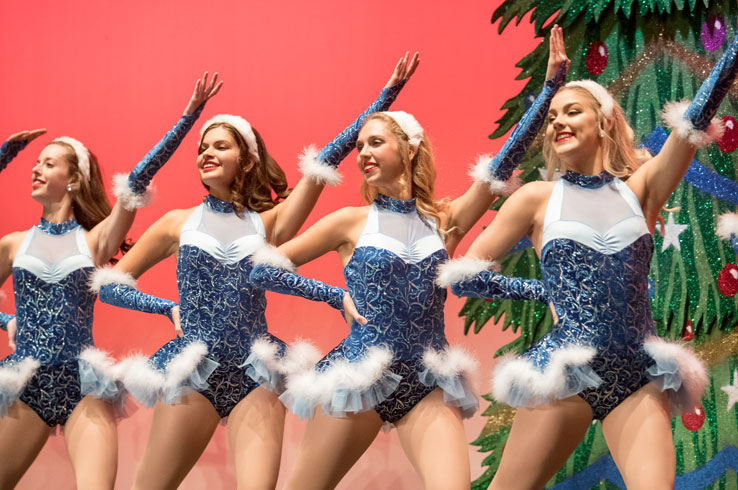 Kilgore College Rangerettes Christmas Show
December 4
No time in Kilgore is complete without seeing the world-famous Kilgore College Rangerettes celebrate the season with their annual holiday show. Held at the Dodson Auditorium on the campus of Kilgore College, the Rangerette Christmas Show also includes guest performances by the Kilgore High School Hi-Steppers, the KHS Coed Dancers, and other local dance groups. Rangerette tickets to this year's extravaganza are now only available online starting November 7 at the official rangerette.com website.
---
Experience the magic of the holidays in Kilgore, where all the festive events will make your Christmas season unforgettable. Learn more about Kilgore and plan your visit here.
---
---