---
7 Unique Ways to Enjoy a Weekend in Wichita Falls
By Ashley Donde
Savor a romantic evening of wine tasting, then wake up early to hit one of the best mountain biking trails in Texas. Go hiking around the city and then refresh yourself with locally made craft beer. Visit an art gallery and then pose for photos in front of one of many life-size murals. Settled 115 miles northwest of Fort Worth, just a stone's throw away from the Texas-Oklahoma border, Wichita Falls is an idyllic destination for your next weekend getaway. Outdoor adventures, historic architecture, and entertainment for all ages combine with the town's own charismatic charm to create a destination like no other. Discover some of the unique ways you can enjoy a weekend in this North Texas town below.
---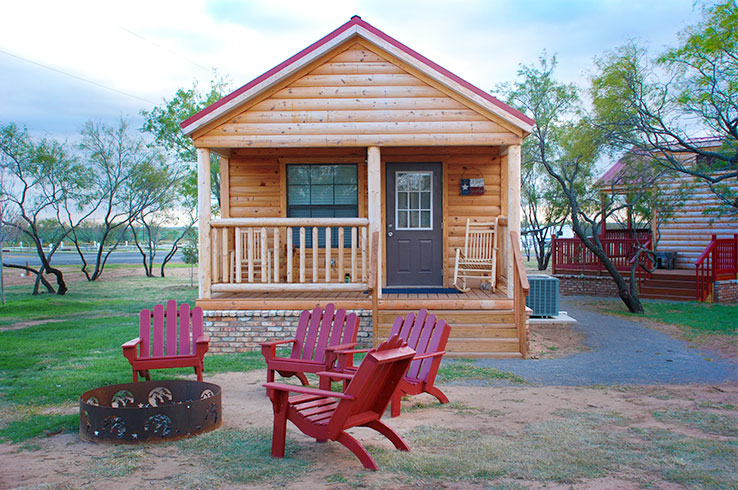 Stay in Style
When it comes to all-in-one fun, Wichita Falls Jellystone at Coyote Ranch Resort takes the cake. This family campground has tent camping, RV camping, and rustic cottage and cabin lodging, along with a dizzying array of activities. Try your luck at hooking a fish in the stocked pond and wind your way through the 18-hole mini-golf course. Then play the day away in the laser tag and paint ball arenas, conquer the inflatable obstacle course, swim in three pools, find your way through a 6,000-square-foot maze, and more. Check the resort's activity calendar to get the lowdown on all the fun events going on during your stay.
---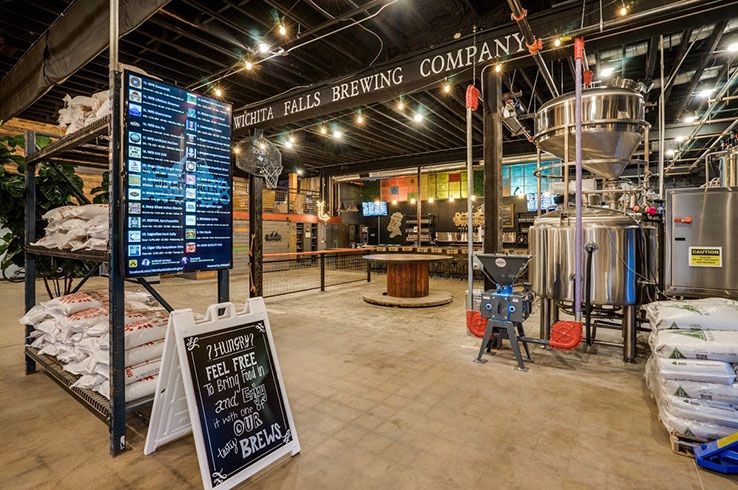 Cool Off with Local Craft Beer
Laid-back and inviting, Wichita Falls Brewing raises the bar in the world of craft breweries. In the heart of downtown, it has carved out a slice of brewery heaven that you won't want to miss. The in-house selection is diverse enough to suit any beer lover. From a refreshing and fruity pale ale to a rich coffee stout and a strong double IPA, the house brews are consistent crowd pleasers. Beyond Wichita Falls Brewing's own beers, you'll find a menu that includes sours and ciders, hoppy and malty brews, and virtually everything in between. If you can't choose just one, order a flight and stay awhile.
The brewery is family friendly, so while you enjoy your brews, the kids can play foosball, board games, giant-block Jenga, and more. You can even bring your own food or have it delivered. Just tell them to head downtown and look for the gorgeous historic brick building on the corner.
---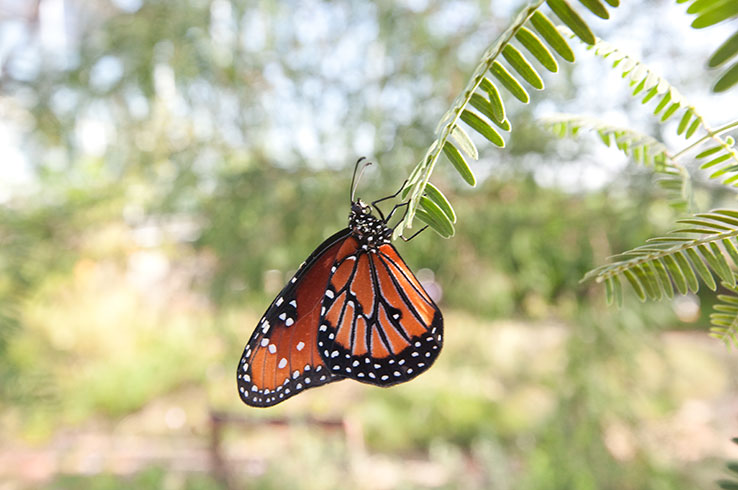 Get Outdoors
Whether you consider yourself an outdoorsy person or not, the River Bend Nature Center— a 20-acre non-profit environmental education facility—will have you fawning over the natural flora and fauna of Wichita Falls. Walk the trails amongst the forest, wetlands, and gardens, and keep your eyes out for cardinals, blue jays, robins, raccoons, opossums, and even grey foxes that are native to the area. Explore more than 100 live exhibits, including salamanders, turtles, and frogs, in the Bryant Edwards Learning Center. There's also a state-of-the-art Ruby N. Priddy Butterfly and Nature Conservatory, where you'll find butterflies, prairie dogs, and fish inside a beautifully landscaped glass structure. Finish your visit with a stop at the gift shop and pick up a nature-themed memento.
If you're hearing the call of the wild, you'll love everything Lake Arrowhead State Park has to offer. Water skiing, boating, swimming, and fishing are all popular activities at this 524-acre park that boasts 106 miles of lake shoreline. Take your time to traverse five miles of trails by foot or on horseback that pass through flat, grassy terrain. Check the calendar for weekend ranger-led events and guided experiences (including nature observation, games, hikes, fishing, and crafts), or enjoy family time with tent or RV camping.
---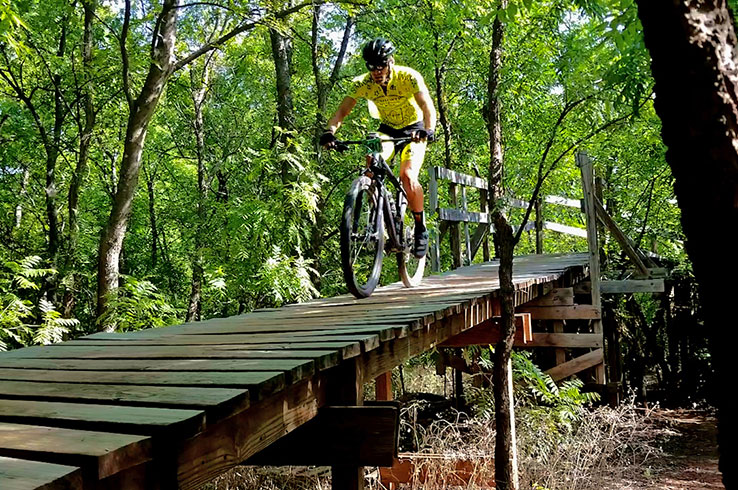 Ride the Best Mountain Biking Trail in Texas
Bridges, drops, switchbacks, and a Texas-sized serving of twists and turns are all part of the 13-mile Wee-Chi-Tah Off Road Trail. Voted the best urban off-road trail in the Lone Star State, this well-marked trail passes through gorgeous terrain, and even a waterfall along the way. Mountain bikers of all levels can enjoy the trail, as there are detours around the technical sections. Follow the clearly marked arrows and orange ribbons to stay on the course and you'll see for yourself why mountain bikers rave about this exciting trail.
---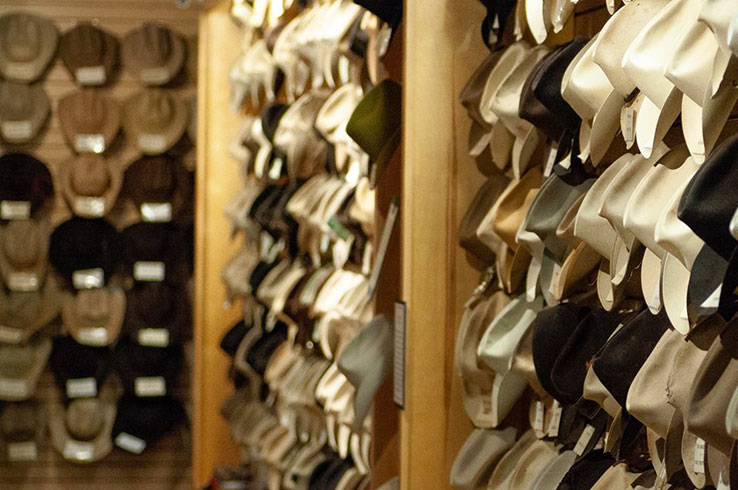 Visit One-of-a-Kind Museums
Discover the story of how the people of North Texas have lived for centuries—from the Native Americans who survived off the land to the impact of the oil and gas industry—at the Museum of North Texas History. Explore military exhibits that demonstrate how Wichita Falls played an important role in the success of the United States in both world wars and view exhibits that showcase how different life used to be, and how far we've come. With collections and exhibits that span centuries, you'll leave with a new appreciation for the unique story of North Texas.
Speaking of unique stories, the Professional Wrestling Hall of Fame and Museum is filled with them. This ode to professional wrestling features memorabilia and artifacts spanning over 100 years of the sport. You'll find championship belts, famous and flashy costumes, plaques, and more that illustrate the colorful and exciting evolution of professional wrestling.
Then stroll on down to see the World's Littlest Skyscraper. Legend has it that a swindle took place in the form of misleading blueprint dimensions, when the building was constructed in 1919. Rather than the promised 480 feet in height, the blueprint design was labeled as 480 inches, and somehow approved by investors. This resulted in a miniscule building that looks more like an elevator shaft than the high rise that was expected, standing just 40 feet tall and 10 feet wide.
---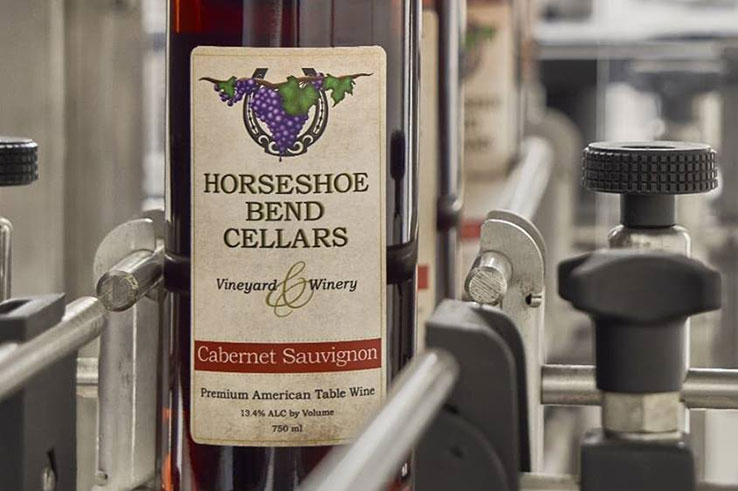 Follow the Wee-Chi-Tah Wine Trail
Weekends and wine go together like … weekends and wine, right? They're a perfect pairing, and the Wee-Chi-Tah Wine Trail serves up an afternoon of sophisticated wines your inner sommelier will love. With your winery passport in hand, start at Horseshoe Bend Cellars, situated between the Wichita River and Buffalo Creek. Here, amidst beautiful countryside scenery, taste anything from rich red blends, to a delicate rosé, to meads, moscatos, and other wines at this family-owned vineyard. The surroundings will inspire you as much as the elegant wines they serve.
Next, make your way to 6th Street Winery, located in the historic Depot Square downtown. The building is original, constructed in 1914, and has a distinct character that's reflected in their wine tasting room that features more than 20 wines. Crafted with grapes from Texas and other vineyards across the US, the winery's robust cabernet sauvignons, pinot noirs, red blends, and other wines will tease your palate.
Your last stop on the trail is just a three-minute walk away at Hook & Ladder Coffee and Wine Co. This firefighter-owned winery's offerings include a rich pinot noir, deep-red dolcetto, and a crisp chardonnay that you can sip and savor in a flight or by the bottle. Sweet or dry, full-bodied or delicate, Hook & Ladder has a large menu that you'll enjoy exploring.
---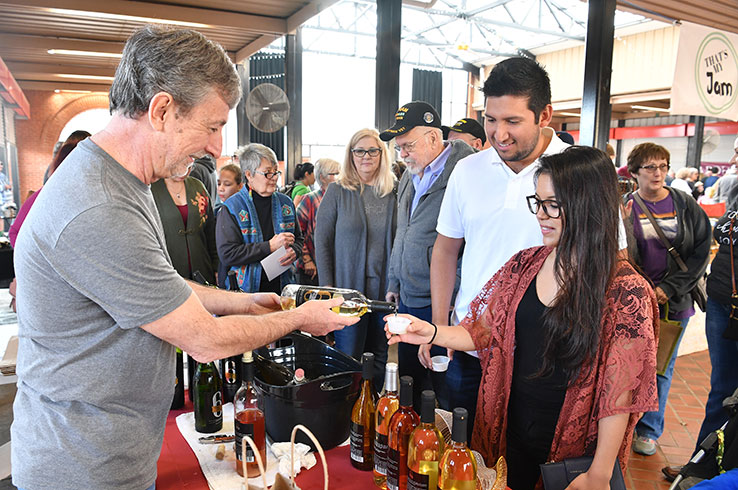 Eat Local at the Wichita Falls Farmers Market
Juicy peaches, ripe blackberries, and sweet summer watermelons are just some of the tasty treasures you'll find at the Wichita Falls Farmers Market. Open every Tuesday, Thursday, and Saturday from 7:30 a.m. to 1 p.m. from May to October, it's one of the largest farmers markets in the region. Fruits and vegetables harvested from nearby orchards, fields, and farms are available at the market, along with pecans, salsas, jams, baked and canned goods, and other handcrafted products.
Vendors are more than happy to talk to you about their produce and farms, so you'll know exactly where each item came from. It doesn't get more "farm to fork" than that. The market also hosts special events throughout the year, like Peach Day, Watermelon Fest, and even a Long Table Dinner where you can reserve a seat and enjoy a locally sourced meal.
---
No matter your mood, make up your mind to visit Wichita Falls. Adventure seekers, romantics, families, and foodies will all be met with open arms and leave with memories that will have you planning a visit back.
About the Author: Ashley Donde is a freelance writer who loves adventure. Her family of four can often be found exploring the great outdoors, touring museums, or enjoying a local festival.
---
---