---
7 Unique Ways to Enjoy a Weekend Getaway in Frisco
Enjoy world-class shopping, unique restaurants, take advantage of deals at brand-new hotels, and breathe in some fresh air at trails and parks. These are just a few of the adventures that you can have during your next getaway to Frisco. Set less than 25 minutes north of Dallas, this vibrant destination has a bit of something for everyone. Whether you're traveling with your friends, family, or your sweetheart, you'll find plenty of ways to savor a weekend getaway. Read on to learn more, then plan your visit to Frisco today.
Tour Texas Tips: Frisco is full of one-of-a-kind museums, and you can visit them all for one low admission price with the Frisco Museum Pass. Valid for one year, the pass is a great way to experience the town's top attractions. Not only that, many of Frisco's hotels offer deals throughout the year. From select-service to full-service AAA Four-Diamond properties, you can find the latest special rates here.
---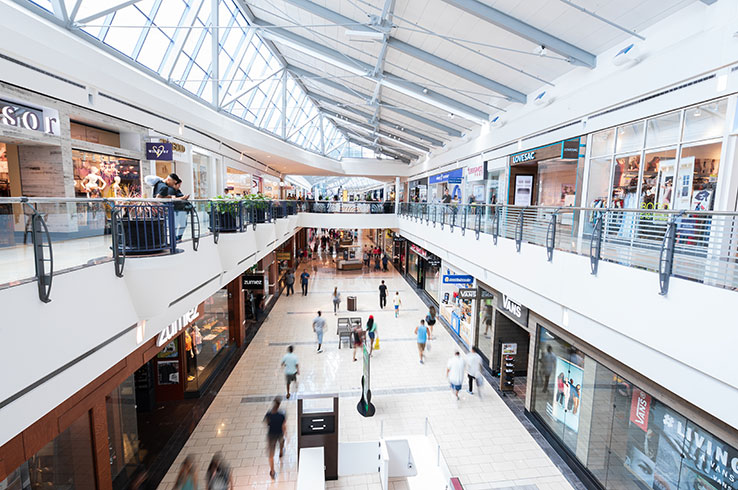 Enjoy World-Class Shopping
Frisco is a shopper's paradise with nine million square feet of shops spanning every possible taste, style, and price point. Lose yourself among the department stores, specialty retailers, and eateries of Stonebriar Centre, one of the largest malls in North Texas. If boutiques are more your speed, hit the Rail District and Frisco Square, pedestrian-friendly areas lined with local merchants selling everything from antiques and fashionable clothing to wrought-iron furniture and unusual flavors of popcorn. Meanwhile, The Centre at Preston Ridge is a shop-lined walk beloved by fashionistas looking for that next Insta-worthy look. And if your home decor needs a refresher (or you're craving some Swedish meatballs), stop by IKEA, the world's leading source of Swedish-designed furnishings and housewares.
When you're in the need for some retail therapy, Frisco is just the place for you.
---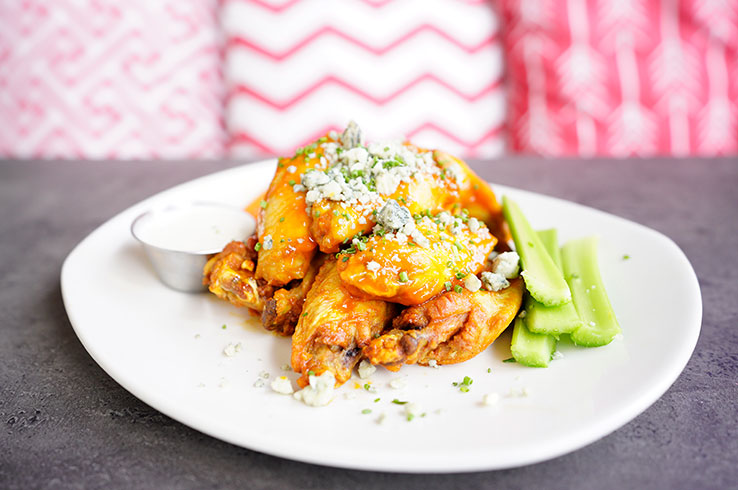 Indulge in Frisco's Dining Districts
Mouthwatering burgers, steaks seared to perfection, and delicious cuisine from around the world. No matter what you're craving, you'll discover it in Frisco's distinct dining districts. Begin your food tour at The Star District, located at the world headquarters of the Dallas Cowboys. Home to 22 restaurants and 12 sports bars, this part of town has casual and high-end restaurants like The Common Table, Mi Cocina, and Tupelo Honey. The Rail District is also a must-visit when your appetite arrives, as this is where you'll find spots like Eight 11 Place, Haystack Burgers & Barley, and Randy's Steakhouse, located in the historic T.J. Campbell House that was built in 1869.
For a full day's worth of entertainment to go along with a long list of dining options, check out the Stonebriar District. Along with all the stores and kid-friendly attractions, the area is home to restaurants like Mash'd, Kenny's Burger Joint, and Gloria's Latin Cuisine. Hungry yet? Discover all of Frisco's dining options here.
---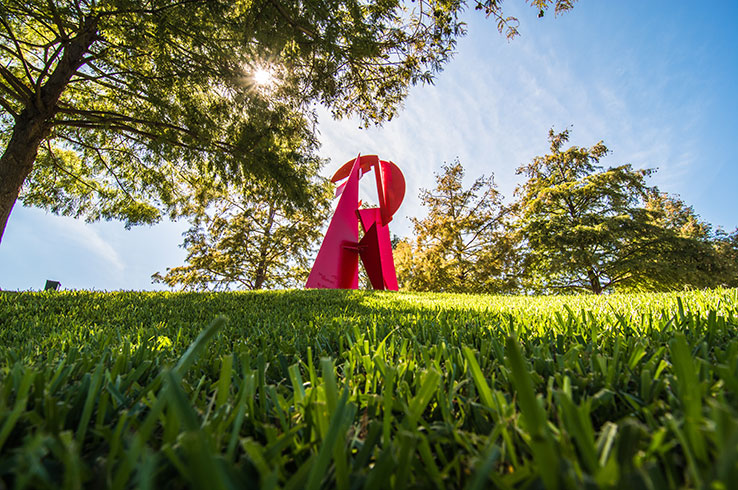 Admire the Texas Sculpture Garden
As large and impressive as the Lone Star State itself, the Texas Sculpture Garden is truly one of a kind. Set on four lush acres in Hall Park, the garden features more than 40 works in a wide array of styles by prominent artists from around the state. Follow the path around the lake and water features and you'll come across sculptures large and small, some whimsical and others abstract. After you explore the garden, step inside the Hall Park Art Collection to admire an internationally curated collection of drawings, sketches, sculptures, glass art, and more. With so much world-class art to see, you should wander along at a leisurely pace so you can take it all in while you're here.
---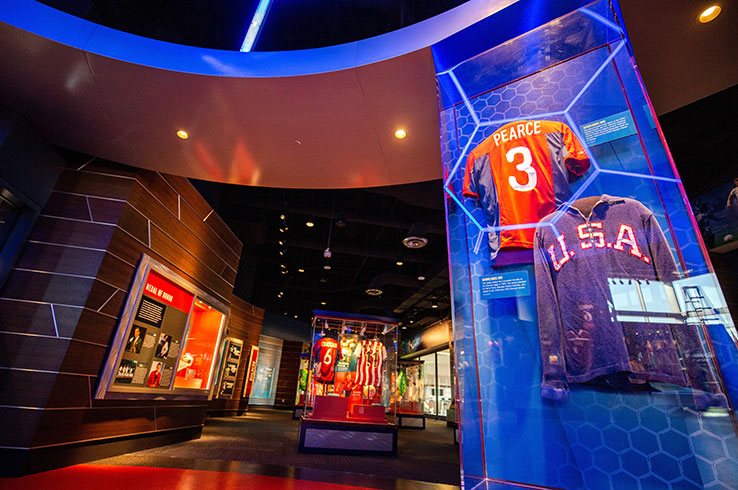 Discover the History of U.S. Soccer
No sport captures the attention of fans around the world like soccer. Here in Frisco, you can learn about the sport's history and evolution in the U.S. at the National Soccer Hall of Fame. Prepare to be entertained and inspired as you move through each high-tech area of the museum. Build your ideal starting 11 for the national team and learn about current and former players in Wonderland, then test your skills via gesture and virtual reality technology against top athletes in Get in the Game.
Speaking of U.S. Soccer's greatest players, get to know the best men and women who have donned the red, white, and blue at the Honoring the Greats exhibit, which showcases the Hall of Fame's more than 200 inductees. If you're a die-hard fan, a visit to the National Soccer Hall of Fame is a must.
---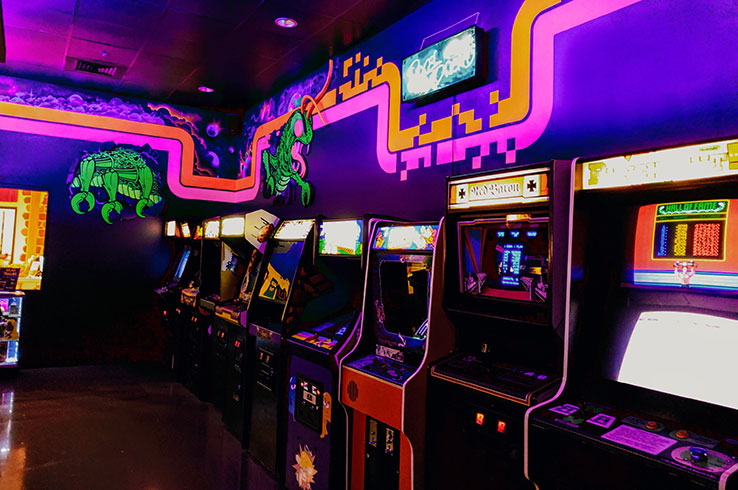 Nerd out at the National Videogame Museum
From the simplicity of pong to the intense graphics of the latest big-budget titles, videogaming has changed in unimaginable ways from the arcades of the early 1970s. Discover the history and evolution of gaming at the National Videogame Museum in Frisco. Covering 10,000 square feet, the museum is full of interactive and entertaining exhibits, including faithful recreations of a bedroom and living room from the 1970s and '80s that showcase what home console gaming was like in these eras.
While there are many games on display, they aren't just for show here. You can play all your old favorites in an arcade that features more than 40 games. Stay here for as long as you like, as there's no time limit on how many you can play.
---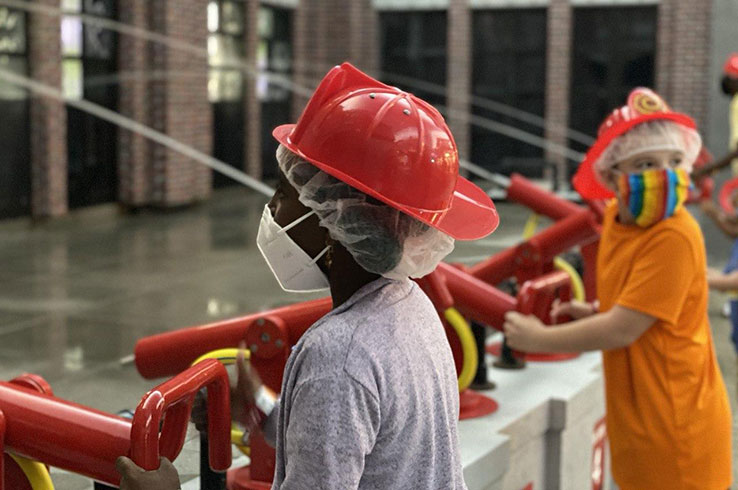 Play in a City Run by Kids
Kids rule the world in KidZania, a simulated "city" where they can, for the day, become a veterinarian, a firefighter, an intelligence officer, or one of nearly 100 other careers. Home to the only KidZania location in the country, this one-of-a-kind attraction will entertain, inspire, and capture the imagination of kids four to 14 with its immersive activities. Watch as your youngsters absorb all sorts of skills, including financial literacy, teamwork, critical thinking, and independence as they have fun and make some new friends along the way.
---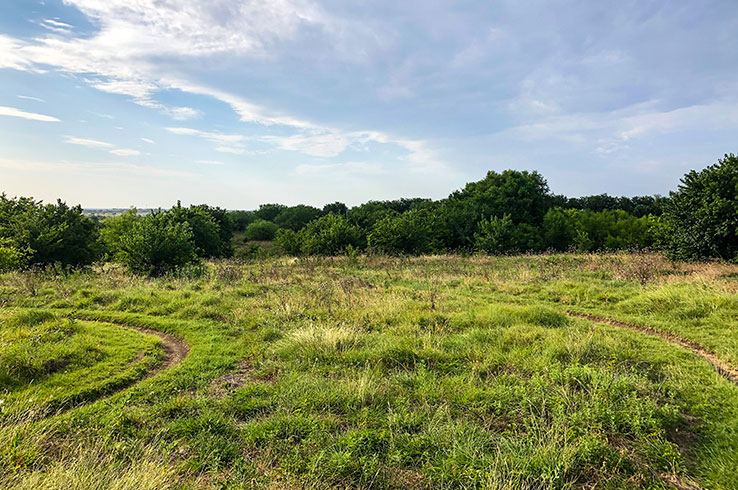 Explore Frisco's Parks and Trails
If you're itching to get outdoors, Frisco is just the place to be. Tie on your hiking or jogging shoes and head out to the city's more than 40 parks that make up over 1,300 acres of greenspace to lose yourself in. Savor some time in the sun at Frisco Commons Park, a 63-acre park with a concrete walking trail that meanders among verdant trees and a playground, spray park, and a fishing pond. To play a pickup game of basketball, regard a display of mosaic artwork, or to jog along the two-mile Taychas Trail, head to Limestone Quarry Park.
Want to go off the beaten path? Immerse yourself in the North Texas beauty of the Cottonwood Creek Greenbelt, a two-mile path that winds and weaves through prairies and wetlands. Following the trail is a great opportunity to see Frisco in its most natural state, transporting you to a place that feels a world away from the big city.
---
Whether you're playing old-fashioned arcade games or shopping until you drop, you'll find a multitude of ways to enjoy weekend in Frisco. Plan your visit here.
About the Author: James Waterson is the head writer and content specialist for Tour Texas. When he isn't writing about the many great places in the state of Texas, he's planning his next epic adventure in the Lone Star State.
---
---
Frisco, Texas
6801 Gaylord Parkway, Suite 401
Frisco, TX 75034
1-877-GoFrisco (463-7472)
www.visitfrisco.com