---
7 Sensational Summer Experiences to Keep Cool in Waco, TX
By Maggie Heyn Richardson

Centrally located in the heart of Texas, Waco is a satisfying spot to keep cool when the temperatures climb. Here in this friendly city, you can go surfing (seriously!), take a nationally recognized Brazos River cruise, and escape the humidity at world famous Magnolia Market. That's right, folks. Waco is dripping with refreshing summer fun.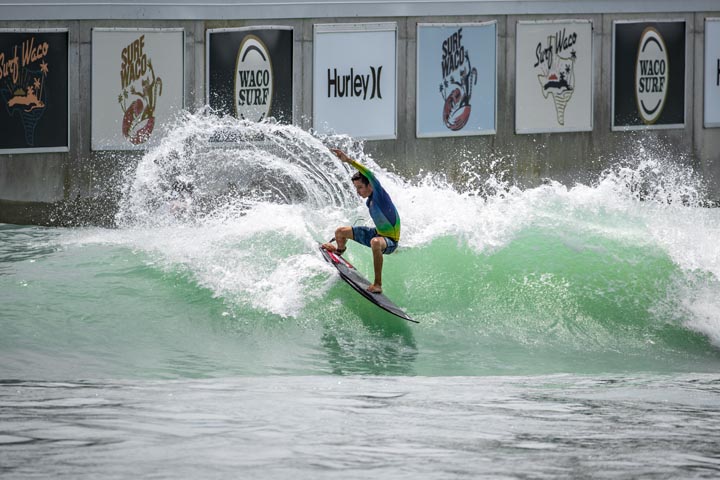 Hang 10 and Catch a Big Wave at Waco Surf
Waco's well-established cool factor gets turbo boosted at Waco Surf, one of the largest inland surf and watersports parks in the country. Beginners, advanced, and even professional surfers from around the country hit the two-acre surf lake where advanced technology produces flawless waves for every experience level.
Waco Surf is also home to the Waco Lazy River—the longest lazy river in the world. Try wakeboarding and enjoy water slides, then enjoy a soft landing in the onsite boutique hotel, a restful end to a splashtastic day. Cabin rentals and RV hookups are also available at this popular attraction.
---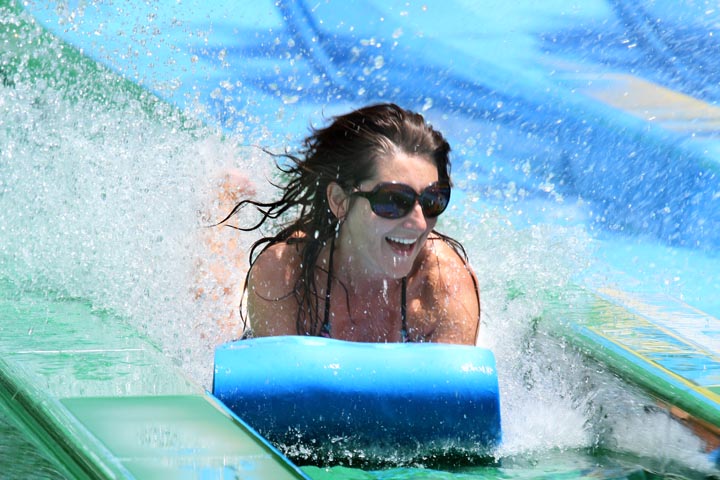 Aloha! Splash and Slide at Hawaiian Falls Waco Water Park
Summer wouldn't be summer without a visit to the water park, and Waco has one of the region's best. Hawaiian Falls Waco Water Park is a beacon of delight, with 10 acres of rides and aquatic adventures that deliver both thrills and relaxation. Scale a six-story tower and choose a daring water slide to zoom down.
Take the little ones to the splash pad. Catch rays and waves in Breaker Bay, the perfect place to body surf. Float along the lazy river and grab a tasty bite at Sharkey's Restaurant. Hawaiian Falls is convenient, easy, and packed with memorable attractions that will have grown-ups and kids squealing with delight.
---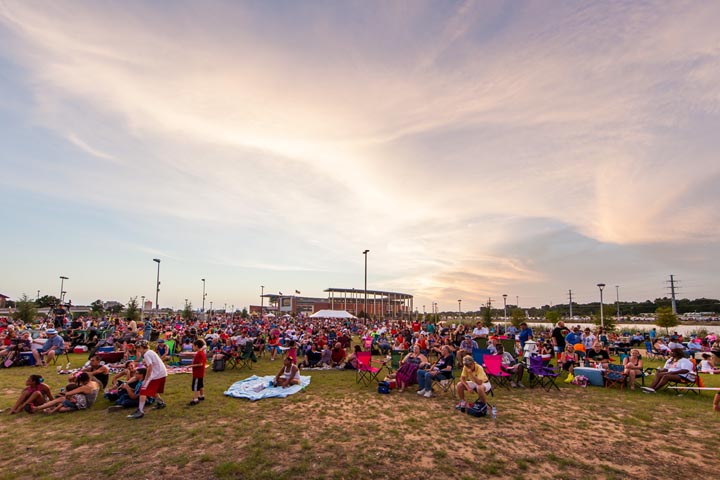 Celebrate Independence Day with Waco's 4th on the Brazos
Is there a better way to celebrate the Fourth of July than with fireworks and live music on the Brazos River? We don't think so.
The annual 4th on the Brazos event is a lively evening gathering that attracts about 15,000 visitors each year. Held at Baylor University's outdoor Touchdown Alley, located next to its famed McLane Stadium, the expansive site is just right for bringing a blanket or chair and settling in for an evening of live bands, a patriotic presentation and of course, Texas-size fireworks. Happy birthday, America!
---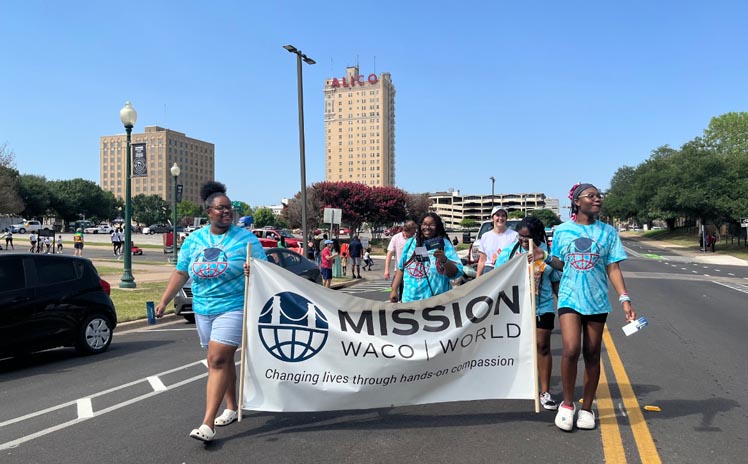 Honor Diversity and Take the Kids to the Juneteenth Family Fun Day
Waco's Juneteenth Family Fun Day celebrates African American heritage and independence with a summer festival dedicated to June 19, 1865, the day news finally reached enslaved people that they were emancipated. The free community event includes fun activities for all ages as well as health and wellness information and screenings.
Enjoy live music, a kid zone with games and a bouncy house, a community zone with helpful information and health tips, delicious local food, social services, and local retail vendors showcasing unique products. The summertime cultural heritage celebration takes place annually at Brazos Park East.
---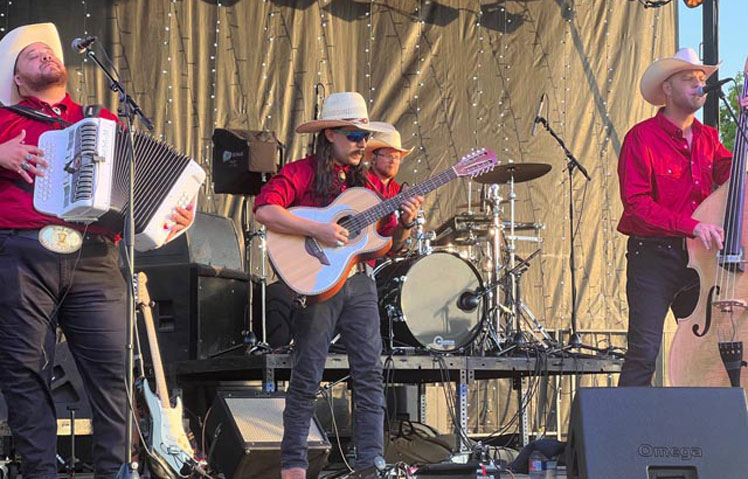 Dance, Sip, and Sway at the Outdoor Cinco de Mayo Fiesta
Waco's warm spring temperatures brings thousands out for its annual Cinco de Mayo Fiesta held in Heritage Square. The Cinco de Mayo Fiesta celebrates Hispanic heritage with live Mexican and Tejano music, rides, taco trucks, margaritas, and other Cinco de Mayo-inspired beverages, dancing, and socializing.
The event is held every year on the first Friday in May.
---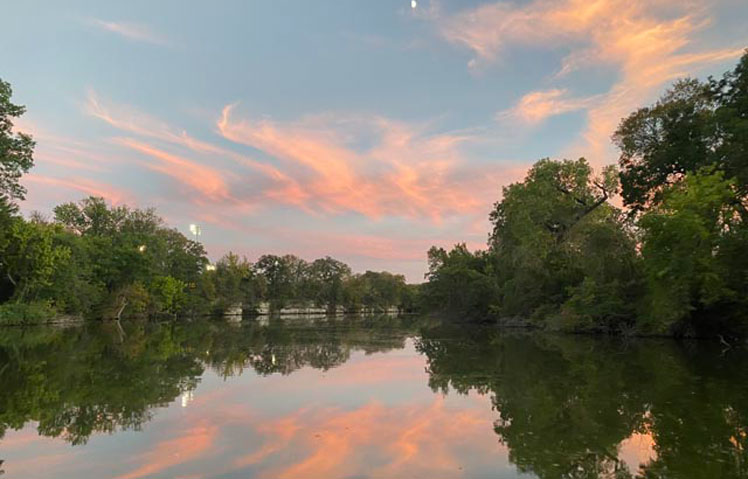 Beat the Heat on a Scenic Waco Tours River Cruise
Feel the breeze kiss your skin as you cruise along the Brazos and Bosque Rivers on a comfy, shaded open-air vessel. Named by USA TODAY in 2020 as the "#1 Best Boat Tour in North America," the Waco Tours River Cruise reveals another side of Waco from the comfort of a peaceful pleasure craft.
The 2.25-hour cruise takes you and a small group of others past famous Waco sites with stunning views of the area's breathtaking landscape. Along the way, your friendly guide shares fun facts about Waco's history, ecology, and relationship to the Brazos, the 11th longest river in the United States.
Expect to spot kayakers, migratory birds, lush foliage, historic bridges, and so much more. Sit back, relax, and enjoy one of Waco's best kept summer secrets.
---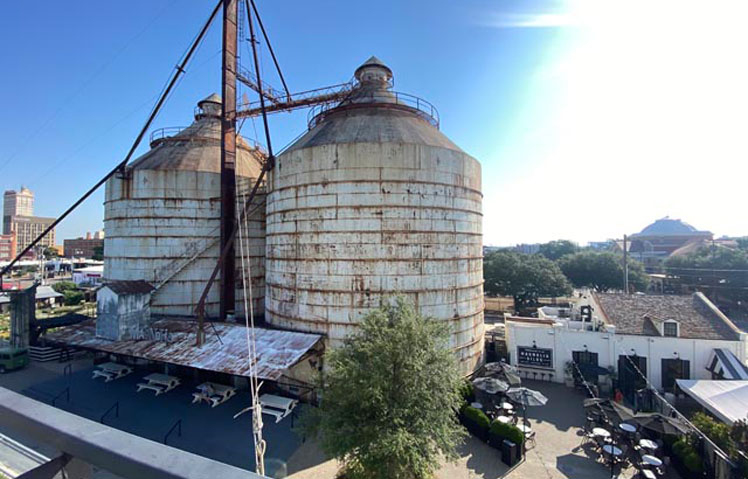 Shop Your Heart Out and Find Design Inspiration at Magnolia Market
HGTV-series Fixer Upper stars Chip and Joanna Gaines' wildly popular creation, Magnolia Market at the Silos, is one of Waco's most popular attractions—and for good reason. Visitors from all over the world come to experience the gorgeous two-block complex, which includes a series of shops, gardens, food trucks, a bakery and coffee house, a renovated church, and showcases example after example of stylish design.
More than simply a retail experience, Magnolia Market is a serene sanctuary where every square inch—and even the background music—has been thoughtfully curated to inspire visitors to appreciate everyday beauty.
Spend the day shopping for home goods, men's and women's fashion apparel, furnishings, and more. Grab gourmet pizza, burgers, barbecue, and other tasty eats from onsite food trucks. Sip a specialty iced coffee while munching on an artfully decorated pastry.
Step into the stunning Old Church, a historic Waco sanctuary the Gains saved, renovated, and moved to the Silos. A refuge from the summer heat, the stately space is a soothing spot for calm reflection.
Super cool Waco is a terrific place to ring in the summertime. Visit Waco's Official Tourism Site today for more tips on vacation fun in this character-filled Lone Star destination.
---
About the Author: Maggie is a lover of Texas and an award-winning features writer covering the Gulf South. She's also the author of Hungry for Louisiana, An Omnivore's Journey.
---
---