---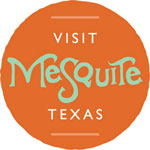 Come Experience the American Western Weekend in Mesquite, TX
By Alexandra Dedovitch

Mosey on down to Mesquite, Texas if you want a true-to-heart wild American Western weekend. When Hollywood legend John Wayne comes to mind, you know you've hit the bull's eye.
Mesquite puts the true Texan cowboy back in the saddle in 2023 with the 65th Anniversary of Mesquite's Championship Rodeo. In fact, Texas State Legislature officially named Mesquite, The Official Rodeo Capital of Texas.
From Tex-Mex Western garb and dripping-off-the-bone BBQ to historic ranches and breathtaking scenery, if you are ready for an authentic American Western vacation in Mesquite, you're darn skippy!

Corral the Whole Homestead for the Mesquite Championship Rodeo
Don't miss the most iconic rodeo event in all of Texas. The Mesquite Championship Rodeo is an exhilarating annual athletic competition hosting a 13-week series every Saturday in the summer, from June through August. This outstanding Texas rodeo features traditional saddle bronc riding, bull riding, barrel racing, team roping, and much more. Get your kids involved by signing them up to participate in a family-favorite, Mutton Bustin'. Children will have a chance to be like real riders and hold their own atop a woolly sheep.
The Mesquite Arena also features an onsite, mouthwatering BBQ pavilion with authentic two-steppin' tunes for a full-on American Western experience.
Stay at the Hampton Inn & Suites Dallas-Mesquite hotel for affordable and convenient accommodations adjacent to the Mesquite arena and attached to the Mesquite Convention Center & Exhibit Hall.
---

Shop Traditional Texas Western Outfitters
Playing dress-up never looked so spiffy. Think of the hit TV-series Yellowstone, where high-crowned, wide brim cowboy hats and braided leather bolo ties are an everyday flair. The modern cowboy is in Mesquite, TX. Get in your genuine American Western apparel for a frilling appearance worth shouting "yippie caw yay!" Mesquite offers a variety of Texas Western shops and boutiques for your championship rodeo debut.
Boot Barn sports literally thousands of swank styles from cowboy boots and country jeans to men's workwear and women's belts & buckles. Boot Barn also has western fashion for kids.
Can't find the boots you need from Boot Barn? Head on over to Cavender's Boot City for a trendy selection of boots that fit anywhere from the rough-and-tough cowgirl to the upscale Texas oil tycoon. You'll find even more contemporary Western garb at Vaqueros Western Wear.
By the end of your shopping trip in Mesquite, you'll be head-to-toe in authentic American Western threads.
---

Eat like a True Texas Champion on the Mesquite BBQ Trail
Look no further for real Texas barbecue than on the Mesquite BBQ Trail. Tender and slow-cooked, there are over 6 different authentic BBQ joints to get in a tasteful during your stay. Chow down on slabs of scrumptious ribs, pull apart pork, juicy brisket, pit hams, and wash it all down with a refreshing beer. You won't be disappointed with Mesquite's selection of homegrown BBQ restaurants serving up secret family barbeque recipes and specialty dishes all year round.
---

Take a Trip Back in Time to Experience Historic Mesquite
Find yourself transported back to historic rural Texas at Florence Ranch Homestead in Mesquite. A magnificent representation of 19th century architecture, stroll through the dog-trot passage way connecting the traditional clapboard home complete with shed rooms, central chimney, and even an inside well. Once owned by the Florence family, the house was built in 1871, before the town of Mesquite was established. Take a guided tour of the property and see the beginnings of rural American Western lifestyle.
Continue your historic Mesquite journey to Opal Lawrence Historical Park for another glimpse into early Texas living. The centerpiece of the guided tour is the Opal Lawrence House. Built in a Texas prairie vernacular style, rare features of the 1847 home include painted ceilings, a smokehouse, brick-lined root cellar, a wash house, and a large livestock barn.
---

Embrace Beautiful Texas Landscapes & Authentic Outdoor Activities
The beauty of the American West starts with its majestic natural landscapes. Feast your eyes on Samuell Farm in Mesquite sprawling with vibrant blue Texas bluebonnet wildflowers. Ride along the hiking and biking trails, toss a coin in the wishing well, take photos in front of the old tractor and towering windmill, or throw a line into the two freshwater ponds for fishing largemouth bass, catfish, rainbow trout and sunfish.
Children are invited to play on the jungle gym and leashed dogs are welcome to roam the grounds right along with you. There are plenty of picnic tables, charcoal grills, and benches for a sunny morning breakfast or an energizing outdoor lunch.
An American Western weekend getaway is a great way to experience the United States and Texas from a grassroots level. An entire community of cowboy hats, bucking broncos, and smoked meats seemingly grew overnight, much like the bushels of enchanting wildflowers spread across Texas, creating one of the most legendary and recognizable cultures in all of history. Come experience it for yourself and visit Mesquite, TX.
---
About the Author: Alexandra is the Head Writer and Digital Content Creator for Tour Texas. She is an avid traveler, lover of the arts, and enthusiast of all things Texas!
---
---