---
11 Experiences You Can Have Only in Waco, the Heart of Texas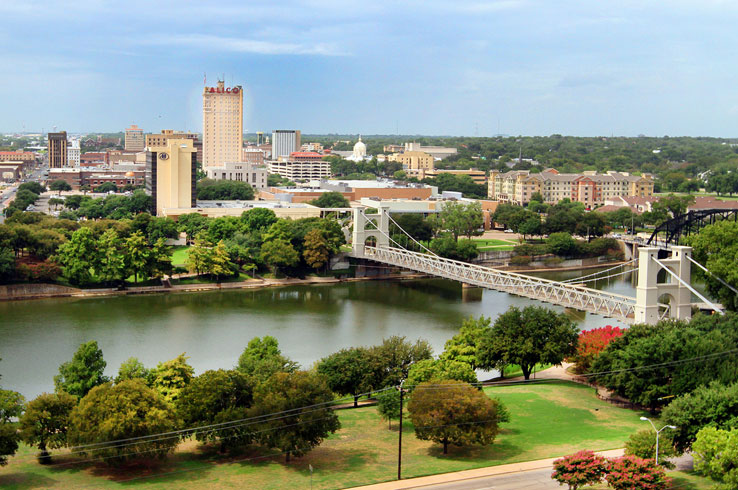 What's the first thing that comes to mind when you think of Waco? If your mental checklist includes Baylor University or a certain home renovating TV show couple, that would be understandable. But then you'd be missing the larger picture of what makes Waco a first-rate destination. A thriving arts scene, one-of-a-kind shopping centers, a staggering array of dining options, a wealth of ways to enjoy the outdoors, and attractions like those a big city would be proud of can be found in Waco. Surrounded by all the natural beauty of central Texas and home to two picturesque rivers, Waco is a treat for all senses.
So, what are you waiting for? Read on to discover a few of the remarkable experiences that await in Waco, the Heart of Texas.
Tour Texas Tip: Consider taking the Classic Waco Tour, given by Waco-Tours, when you first get to Waco. Spanning 2.5 hours, the tour takes you to Waco's top attractions (such as Baylor University, Cameron Park, and through historic neighborhoods) and is a great way to get acquainted with the city.
---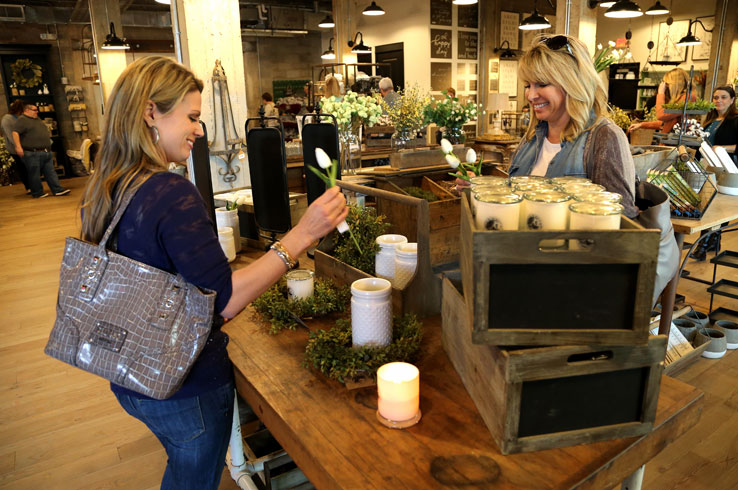 Visit Magnolia Market
Unless you've been living under a rock the last few years, you've probably heard of famed home remodelers and stars of HGTV's Fixer Upper Chip and Joanna Gaines. If you're a fan of the show, a stop by Magnolia Market should be an essential part of your trip to Waco. Nestled at the base of two historic silos, Magnolia Market is a veritable home décor wonderland. Shop for fetching accent pieces and wall decorations, rustic kitchenware, candles, and much more.
While the collection is extensive, you're not done yet. Check out all the Magnolia-branded apparel, garden supplies, and even jewelry, all with that farmhouse aesthetic the Gainses are known for. When you're done shopping, hang out on the lawn and enjoy some sunshine and get something tasty from one of the on-site food trucks before following that up with a crave-worthy confection at Silos Baking Co. Go on, you've earned it.
Need a Fixer Upper picker upper? Indulge in a delicious latte or a sugary sweet mocha along with a coffee cake muffin at Magnolia Press Coffee Company, located just an easy walk down Webster Avenue.
---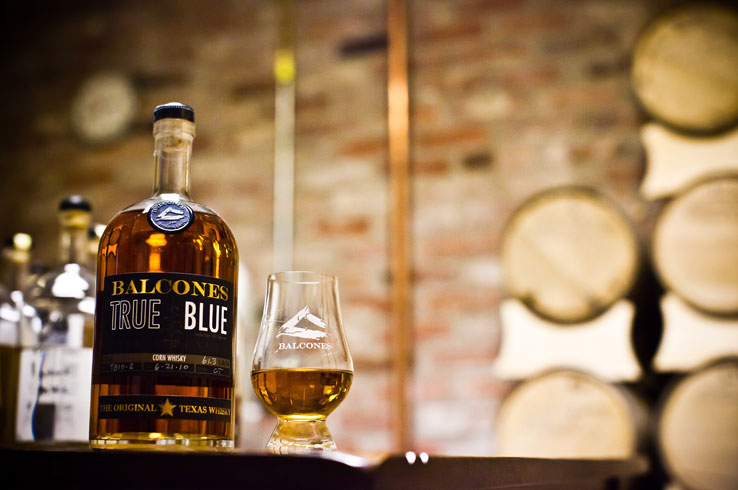 Enjoy a Taste of Texas
Whether you're a craft beer drinker, wine lover, or fan of the hard stuff, you'll find something local to tickle your taste buds with in Waco. If you prefer beer, the taproom at Bare Arms Brewing is the place to be. Fill your pint glass with one of Bare Arms' year-round brews like the light-bodied American-style lager Lux or the dark and brooding Java Joule coffee stout, or try one of the seasonal offerings. There are plenty of other places to savor your favorite kind of brew, including Brotherwell Brewing, Southern Roots Brewing Company, and Wale Ale Company.
For wines red and white, settle in to the tasting rooms at Waco's two wineries: Valley Mills Vineyards and Waco Winery & Vineyards. Not one to leave a style of beverage unrepresented, Waco is also home to Balcones Distilling, makers of award-winning bourbons, rums, and whiskeys. You'll need to reserve your spot on a tour in advance to visit the distillery. Not only will you get a behind-the-scenes look at the distillery and the distilling process, you'll sample several spirits and leave with a souvenir tasting glass.
---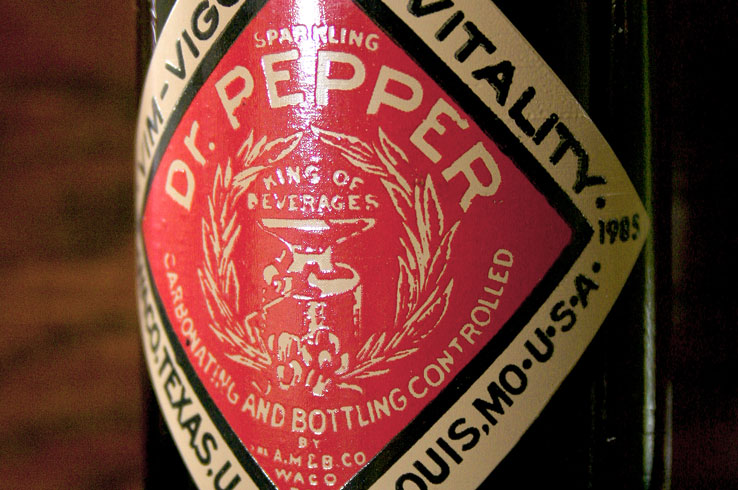 Tour a True Texas Icon
Sugary sweet and delightfully carbonated, Dr Pepper is not only a Waco original but a symbol of everything Texan. See where the magic has happened for more than 100 years at the Dr Pepper Museum located within a historic 1906 bottling building in downtown Waco. Explore the three-story museum and you'll learn about Dr Pepper's inventor, Dr. Charles Alderton, listen to radio broadcasts and commercials from the 1930's, and get an up-close look at a 1924 pickup truck. The third floor is dedicated to W.W. Foots Clements, the former executive who helped turn Dr Pepper into a global soft drink.You'll probably be feeling pretty parched by the end of your tour. Quench your thirst with a tall cool glass of Dr Pepper at Frosty's Soda Shop in the new East Wing Building. After all, there's nothing like an ice-cold Dr Pepper on a hot day in Texas.
---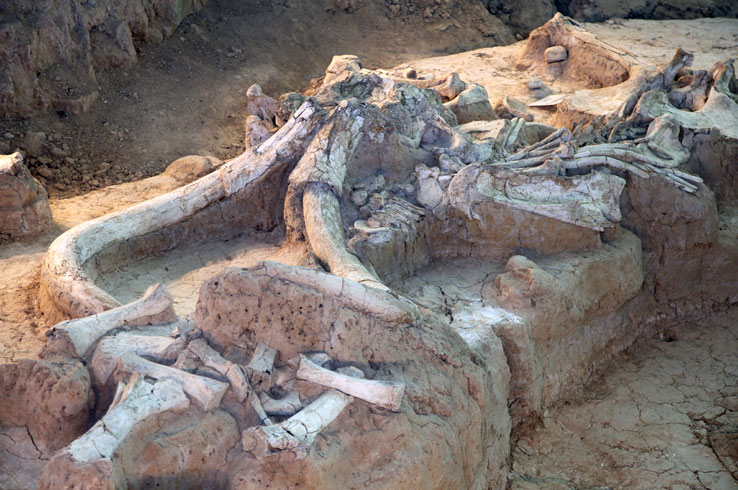 Marvel at Massive Mammoths
Tens of thousands of years ago, herds of enormous mammoths and predators like sabretooth tigers roamed the verdant hills of what we now know as Waco. Although these animals went extinct long ago, they can still be seen at the Waco Mammoth National Monument. Take the guided tour and walk the elevated pathway above a dig site to see the remains of six Columbian mammoths, a relative of the Asian elephant known to grow up to 14 feet tall. Along the way, you'll learn a thing or two about these majestic creatures, the history of the site, and the other animals found in the area.
---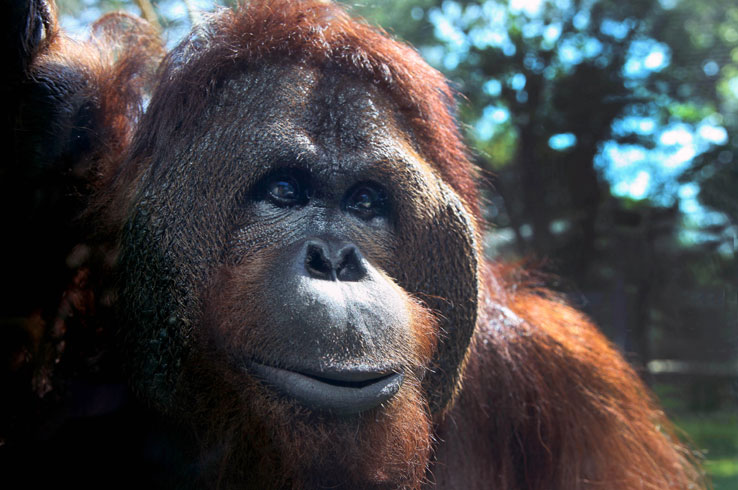 Say "Howdy" to Exotic Critters
Get an up-close look at leaping monkeys, graceful giraffes, majestic bald eagles, and creatures exotic and native at Waco's Cameron Park Zoo. Situated on 52 acres of wooded terrain minutes away from downtown Waco, the zoo showcases hundreds of animals from around the world. Your journey starts at Gibbon Island and takes you past a range of other habitats home to such animals as, orangutans, capybara, cougars, jaguars, elephants, lions, tigers, rhinoceros, and komodo dragons. Along the way, stop by the Plaza Café (open year-round) or the Treetops Café (closed for winter) for a cool drink and something to eat.The zoo isn't the only place to see wild animals. Visit the Bear Habitat on the campus of Baylor University to see its two esteemed residents: North American black bears named Judge Joy Reynolds and Judge Sue Sloan.
---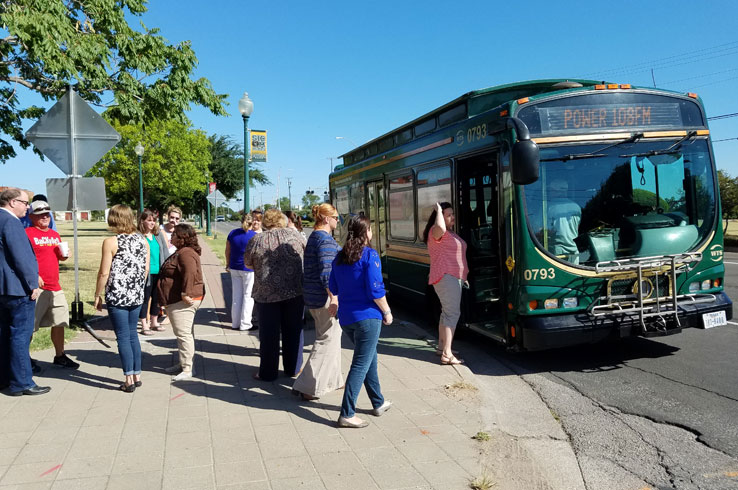 Ride in an Old-Fashioned Trolley
While the list of ways to explore Waco is endless, none match the charm of the Silo District Trolley. Hop aboard the free trolley, listen to the driver talk about the sights, and admire the picturesque downtown area as you ride from one area of interest to another. The route takes you past such attractions as the Magnolia Market, The Findery, Balcones Distilling, the Waco Hippodrome, and the Chowtown Food Truck Park, making it easy to tour the downtown area. So whether you're looking to indulge your inner interior design geek, shop your heart out, or simply see the sights, hop aboard the Silo District Trolley.
---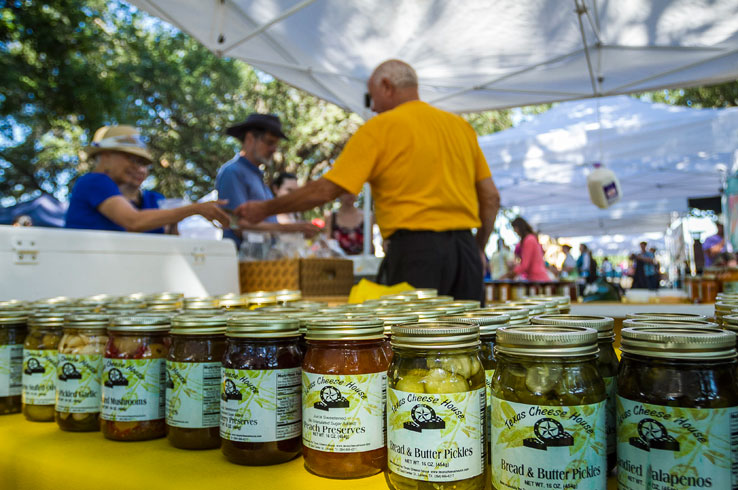 Explore the Waco Downtown Cultural District
Browse art galleries, admire massive colorful murals, shop at boutique clothing and home furnishings stores, and savor a taste of locally sourced cuisine at a one-of-a-kind restaurant. These and many more experiences await in the Waco Downtown Cultural District, a hip and happening hotspot that spans both sides of the Brazos River. Stroll along quaint two-lane streets and avenues as you take in the beautifully restored 19th-century architecture, or explore the area on the bike trails and lanes. If you're in the downtown area on any given Saturday, head over to the McLennan County Courthouse for the Waco Downtown Farmers Market. Browse the selection of locally grown produce and art while enjoying a thirst-quenching drink and something tasty to munch on.Art, food, shopping, and more all await in the Waco Downtown Cultural District, an essential place to explore when you visit Waco.
---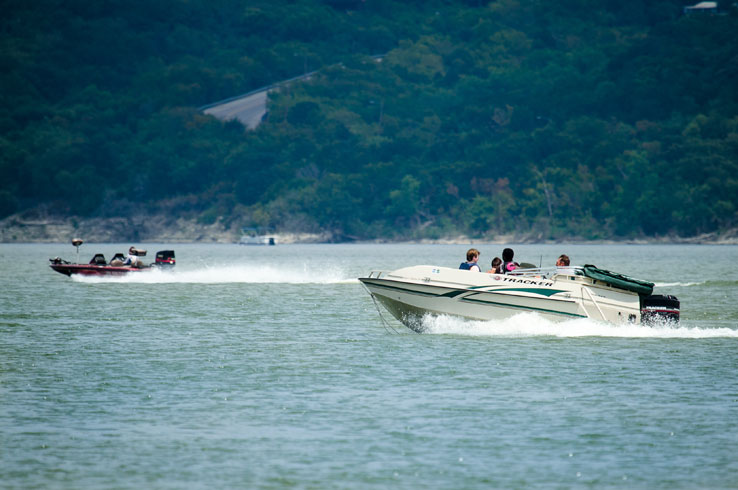 Get Outdoors
Waco's pristine rivers and breathtaking natural beauty provide much more than a scenic backdrop. In fact, you could base an entire stay in Waco on playing outdoors. Explore the Bosque and Brazos rivers by kayak for stunning views of verdant parks and Waco's historic bridges. While you're out there, try your luck at catching a catfish, largemouth and white bass, and crappie known to live here in abundance.
Another way to see these rivers is by strolling or jogging the Waco Riverwalk, a paved route that follows the Brazos from Baylor University's Ferrell Center to Cameron Park. The sprawling Lake Waco just to the west of downtown offers a staggering array of things to do outdoors. Hike the secluded trails at Lake Waco Wetlands and the Lake Waco Dam or go fishing, boating, and swimming at the five parks perched on Lake Waco's shoreline.
Speaking of swimming, Lake Waco isn't the only game in town. Add some thrills to your spills at Hawaiian Falls Waco Water Park. Body surf and swim in the large wave pool, get an adrenaline rush on the six-story Tempest Tower and the other rides and slides, and float along the 800-foot-long lazy river.
No matter how you enjoy spending time outdoors, Waco has you covered.
---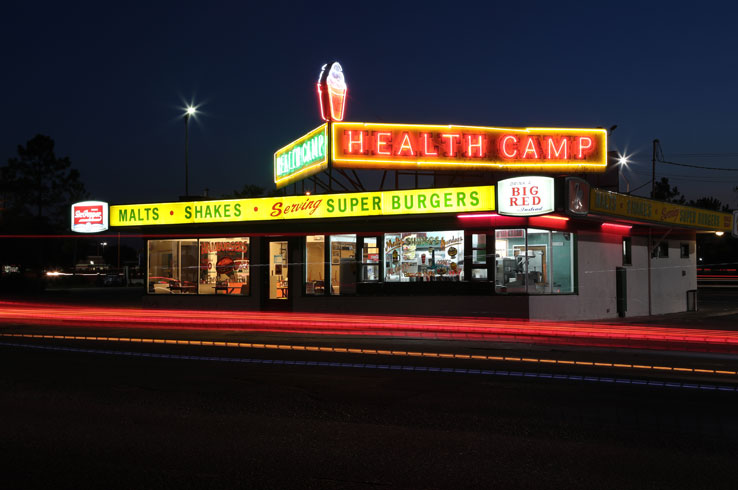 Savor Waco's Dynamic Dining Scene
Juicy steaks, savory brisket, succulent grass-fed burgers, and divine cupcakes. Is your mouth watering yet? With its diverse menu of locally owned restaurants, Waco is a bona fide destination for foodies. Yet among its many coffee shops and restaurants, there are numerous one-of-a-kind places worth checking out. Eclectic eats abound at places like the Chowtown Food Truck Park, a purpose-built diner's den home to five food trucks that sits on the banks of the Brazos River.
Meanwhile, juicy burgers and sugary sweet shakes and malts are on the menu at the Health Camp, an old-fashioned diner with plenty of vintage charm that first opened its doors in 1948. Starving? Order the awesomely appetizing Gut Pak at Vitek's Barbecue, a stomach-stuffing mix of Fritos corn chips, cheese, chopped brisket, sausage, onions, jalapenos, and more, covered with barbecue sauce.
For a culinary trip to New Orleans, sink your teeth into the Cajun fare at Buzzard Billy's Bar & Grill. Find a spot on the deck overlooking the Brazos River and work on a bowl of chicken and andouille sausage gumbo or some blackened catfish as you take in a gorgeous Waco sunset.
Enjoy your food with a hearty helping of sunshine, then walk the Waco Riverwalk and take in the view from the nearby Washington Avenue Bridge or the Waco Suspension Bridge.
---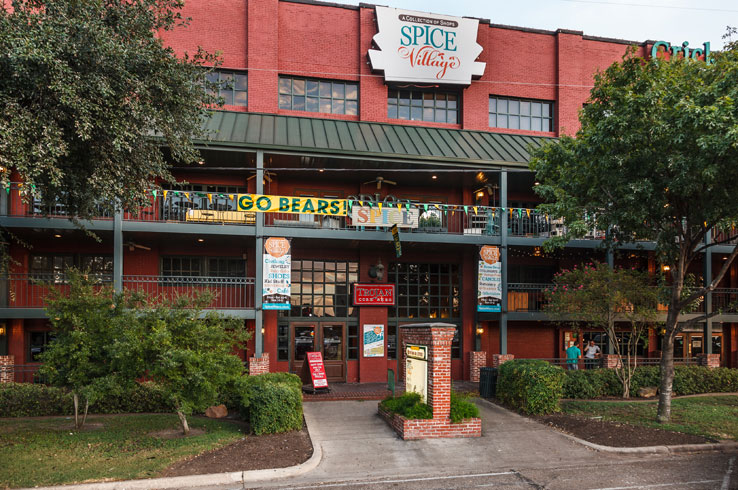 Shop Until You Drop
You name it and you'll probably find it in Waco. Antiques, art, boutique clothing, and home décor shops abound, giving you plenty of unique things to shop for. Head to The Findery for distinctly Texan farmhouse furnishings, soaps, candles, towels, and just about anything else you need for your home. Then do some serious shopping in Spice Village, a collection of 90 eclectic shops stocked with a spectacular array of amazing accessories, luscious luxuries, and other fantastic finds. Located within the historic 1908 Waco Hardware building in the downtown area, Spice Village is a destination unto itself.
Although The Findery and Spice Village have more than enough to keep you busy for a while, there are even more places to shop. Big-name stores like Bed, Bath & Beyond, James Avery, Gap, and JC Penney reside along with a range of dining options at the Central Texas MarketPlace and in Richland Mall. For a full idea of just how much shopping Waco has to offer, check out this list of stores.
---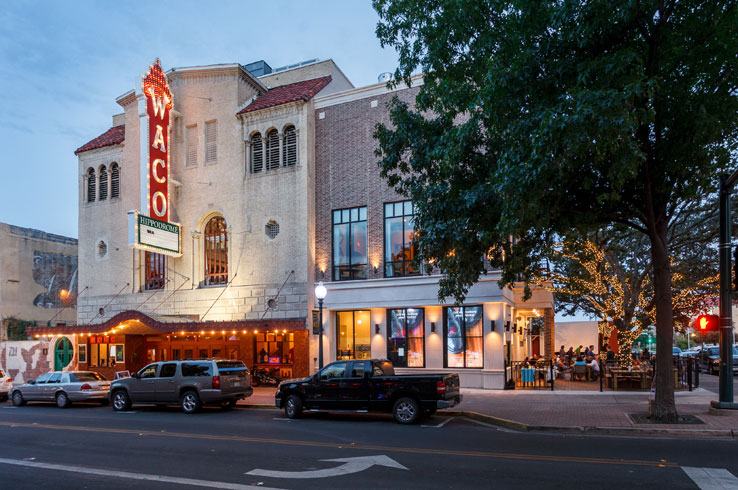 See First-Rate Theater
The Waco Hippodrome Theatre, built in 1914, is your source for first run and classic films along with live music, comedy and theater. The Hippodrome is also home to Waco's most unique dining experience - boasting full service in-theater dining and a mezzanine level restaurant and bar overlooking historic Austin Avenue. You can also catch Waco thespians performing at Baylor University, McLenann Community College, Waco Civic Theatre, and Jubilee Theatre. For improv comedy, dinner theater, and a slew of off-the-wall shows, check out a performance by the Brazos Theatre Group.
Remarkably, all of this just scratches the surface of how you can create your own adventure in Waco. Visit Waco's website.
About the Author: James Waterson is the head writer and content specialist for Tour Texas. When he isn't writing about the many great places in the state of Texas, he's planning his next epic adventure in the Lone Star State.
---
---