---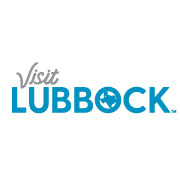 10 Reasons to Visit Lubbock That Will Surprise You
Don't let the tumbleweeds fool you, Lubbock combines the grit of its history with the modern indulgences of wine, food, music and art. Many visitors know West Texas as home to the friendliest people and unsurpassed hospitality. Now, the "Hub City" is gaining national recognition for its wine grapes, musical tunes and Latin cuisine; all of which should be noted. Lubbock has a few other surprises up its sleeve. Read on to discover why you should plan your next vacation to Lubbock.
---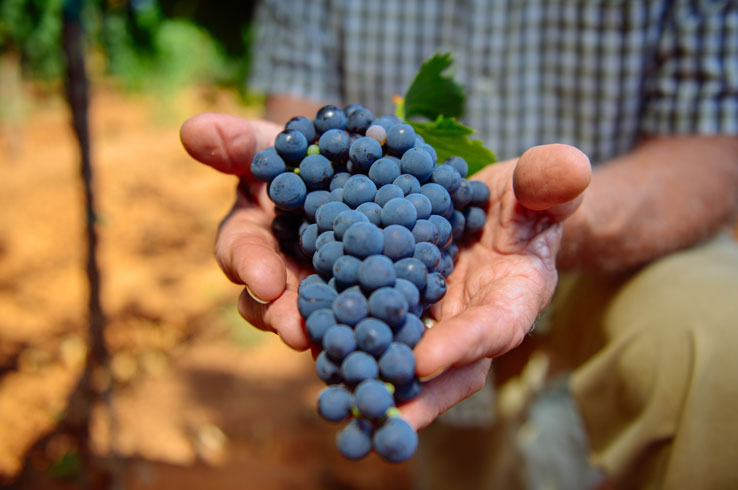 A Destination for Wine Lovers
This area, known as the High Plains, accounts for 90 percent of Texas wine grape production. With seven regional award-winning wineries and at least five annual wine festivals, West Texas pours an assortment of varietals for any palate. Visitors can tour and taste their way through local wineries such as Llano Estacado Winery, the second oldest winery in Texas, or McPherson Cellars, boasting more than 650 awards. If you want to sample a variety of wines from the area's wineries but don't want to drive, check out West Texas Wine Tours. The tour is a six to seven-hour adventure in a limo bus perfect for any celebration like a bachelor's trip or a girls' night. So, the next time you think about visiting wine country, Lubbock's not as far as you might have imagined.
---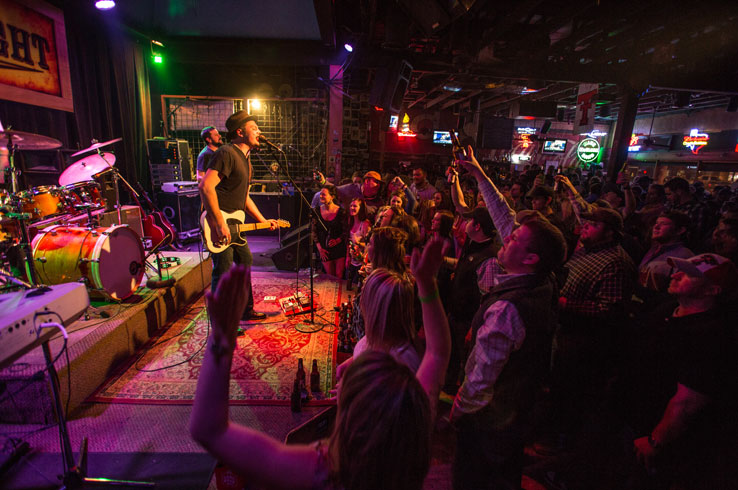 The 'Original' Live Music Capital of Texas
Home to rock 'n' roll legend Buddy Holly, Lubbock sets the stage for live music and original tunes every night. The Blue Light Live is revered as the mecca for songwriters after they make a stop at the Buddy Holly Center, to pay tribute, of course. Whether it's a tribute show at the Cactus Theater, a mega performance at the United Supermarkets Arena where the likes of Garth Brooks, George Strait, Blake Shelton and Paul McCartney have played, or an intimate acoustical performance at one of Lubbock's venues, the "Hub City" earns its right to be the music hub of Texas.
Click here to see a list of upcoming shows in Lubbock.
---
Farm to Table & World Cuisine
Known best for its chicken fried steak and barbecue, West Texas dishes out more than comfort food, although Lubbock does boast Texas Monthly's No. 9 Best Barbecue Spot in the Lone Star State, Evie Mae's. Side note: try the desserts – they are all gluten-free and divine. With nearly 1,000 restaurants, foodies savor cuisine from a range of cultures like Latin America, Thailand, Tex-Mex and traditional American.
Some of the town's must-try restaurants include La Diosa Cellars, known for its Sangria; La Sirena, a Latin American flavor serving Mermaid Water, a cocktail comprised of tequila, Topo Chico and lime juice; and The West Table Kitchen and Bar, a farm to table concept rotating a menu of fresh fish and traditional American dishes with Chef Cameron West's modern take.
Not only does Lubbock offer mouthwatering dishes, but as mentioned earlier there is no shortage of wine and good spirits. Home to its own cocktail, The Chilton is Lubbock's refreshing sip for summer nights or anyone looking for a happy hour favorite easy on the calories.
---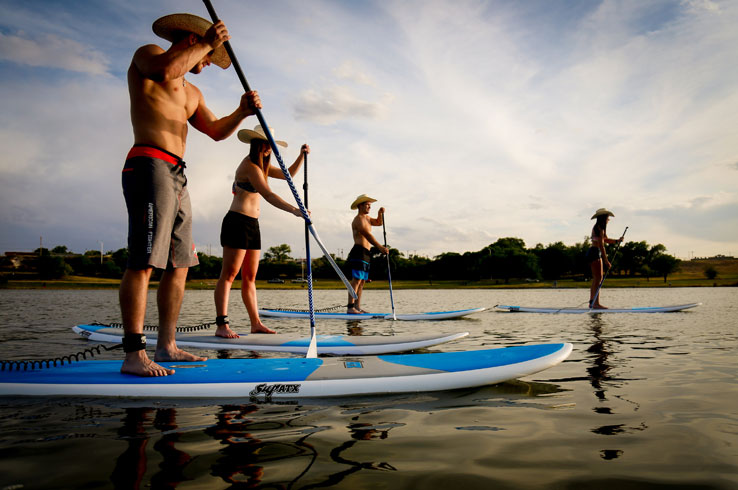 Paddle On
The "Hub City" is now home to paddle boarding! Thanks to SUPLBK, adventure-seekers can rent a stand-up paddle board and glide across Dunbar Historic Lake. SUP LBK offers one and two-hour rentals and a short tutorial if you're a paddle boarding rookie. Once you're up to speed, enjoy the scenic views as you explore the lake.
Photo Courtesy of SUPLBK.
---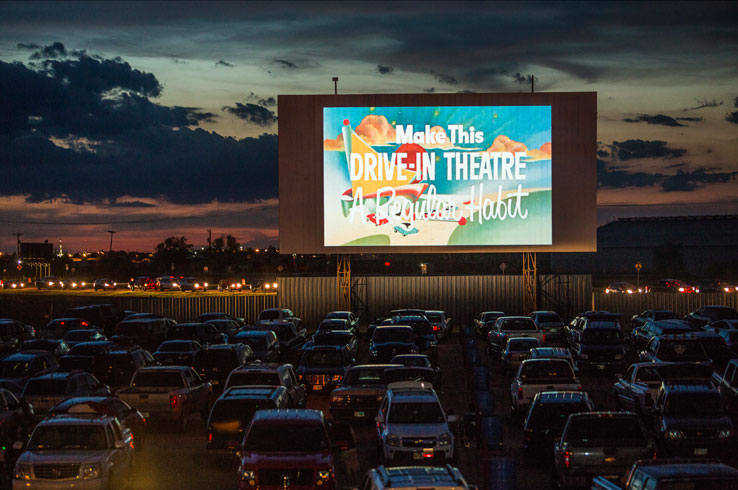 The Stars are Bright at the Drive-In Theater
At the Stars & Stripes Drive-In Theater visitors can enjoy two movies under the stars or from the comfort of your car. Named one of the best drive-in theaters in the country by Country Living, it is both family friendly and a great place for a date night. Arrive early to get a box dinner or dessert from the 50's-style diner, then settle in to watch your blockbuster of choice.
---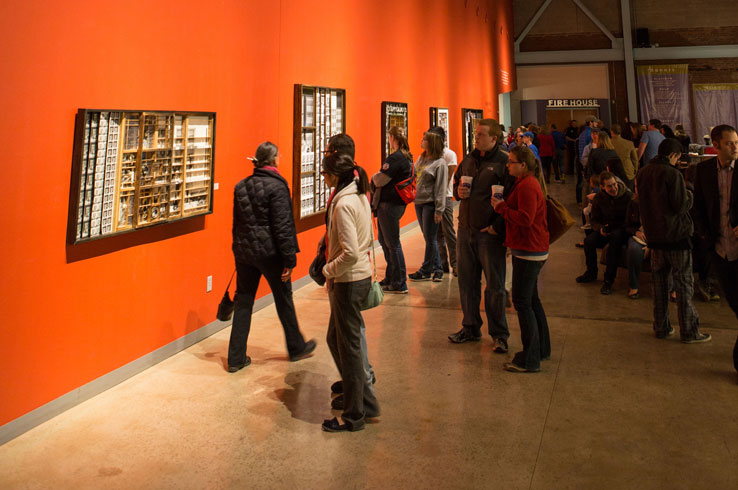 Where Art Comes to Life
Recognized as the first cultural district designated by Texas, Lubbock admires and supports the arts. From world-class galleries like LHUCA to hands-on, walk-through studios like Charles Adams Studio Project, art lovers have plenty to peruse in the "Hub City." On the first Friday of every month, downtown Lubbock, from the cultural district to the Depot Entertainment District, is filled with people walking the art trail. With food trucks, galleries and live music, the First Friday Art Trail is the perfect way to see the local arts.
Along with the galleries, Texas Tech University boasts one of the Top 10 Public Art Collections in the Nation, recognized by Public Art Review magazine. See firsthand more than 100 pieces of art scattered throughout the campus.
---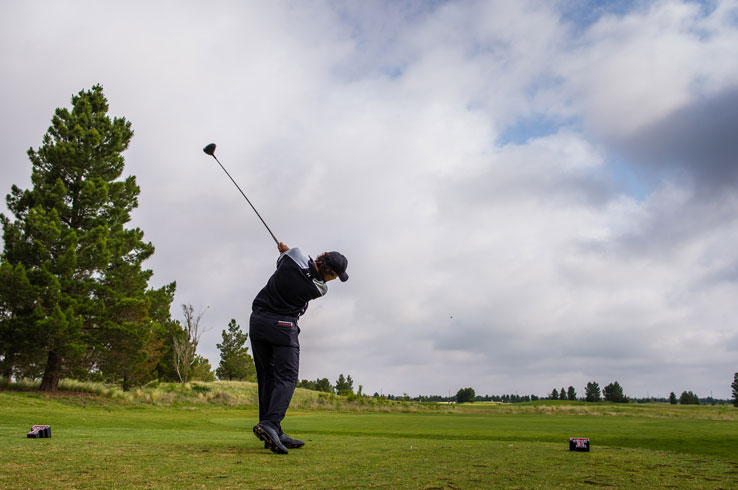 Tee Off from One of the Best Public Golf Courses in Texas
It's not every day you can say you played on one of the top public golf courses in Texas (according to Golf Advisor), but that's exactly what you can do at The Rawls Course at Texas Tech. Designed by famed course architect Tom Doak, the 18-hole, links-style course features unusually wide fairways and a challenging layout that will bring the best out of your game. Tee times are available on the course's website.
Want to hit a few balls but don't have the time for a full round? Show off your swing at 4ORE! Golf, a driving range combined with a bar and restaurant where you can play games with friends while enjoying a few drinks.
---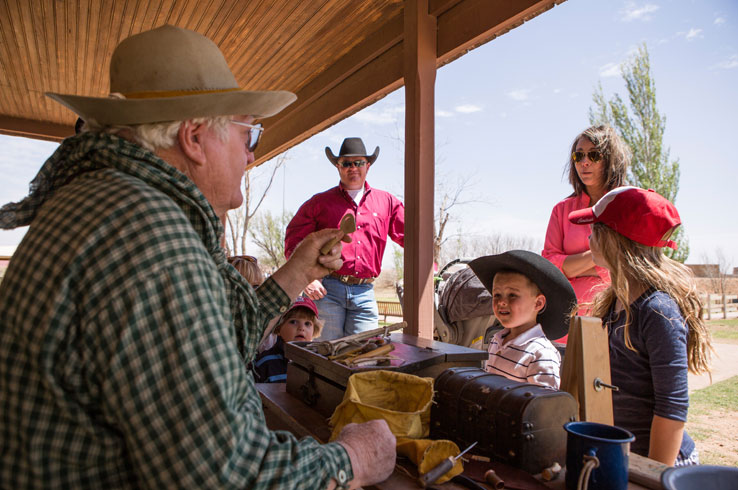 Lubbock's West Texan Culture is the Real Deal
Consistently recognized as a Top Western Town by True West Magazine, Lubbock honors its western heritage offering visitors the ultimate experience in cowboy culture. From two-stepping the night away at Charley B's to walking through the 19-acre historical park at the National Ranching Heritage Center, the "Hub City" allows visitors to share in its western culture. Don't forget to get yourself a pair of custom boots and cowboy hat from local shops, like Flint Custom Hats and R C Custom Boots.
---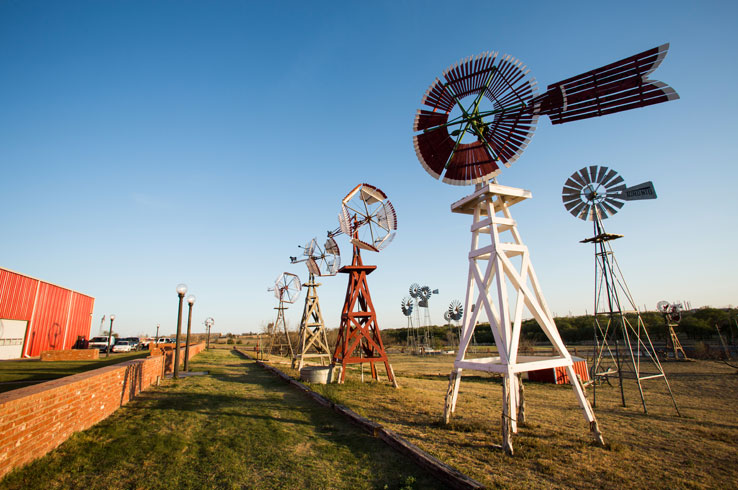 Explore the History of Agriculture, the World War II Glider Pilot Program & More
Not only does Lubbock proudly tout its roots in ranching but the region is home to a few other gems as well. While in town, learn how pioneers settled the West at the American Windmill Museum and where three to five percent of the world's cotton comes from at the Bayer Museum of Agriculture, featuring the largest display of pedal tractors in the United States. The region is also home to the Silent Wings Museum, which honors the glider pilots who were trained in Lubbock during World War II.
---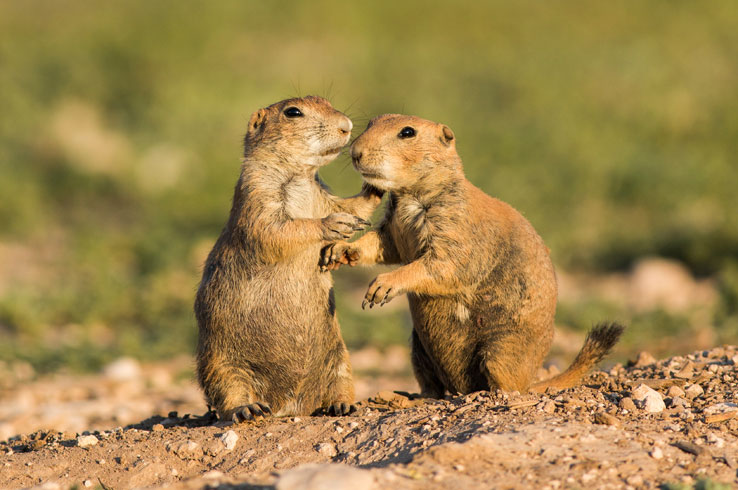 Everyone Loves a Prairie Dog
You laugh now, but you know you want to see the first protected prairie dog colony of its kind in the country at Prairie Dog Town. Tucked away in Mackenzie Park, people watch as the little creatures play and skitter about. Listen for their distinct bark and watch as they might share a kiss.
---
There are countless other reasons to visit Lubbock! With direct flights from Austin, Dallas, Denver, Las Vegas, Houston and Phoenix, it couldn't be any easier to experience firsthand why you should #livelovelubbock.
Click here to learn more about why you should visit the "Hub City."
About the Author: James Waterson is the head writer and content specialist for Tour Texas. When he isn't writing about the many great places in the state of Texas, he's planning his next epic adventure in the Lone Star State.
---
---