---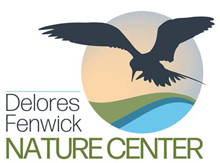 Delores Fenwick Nature Center in Pearland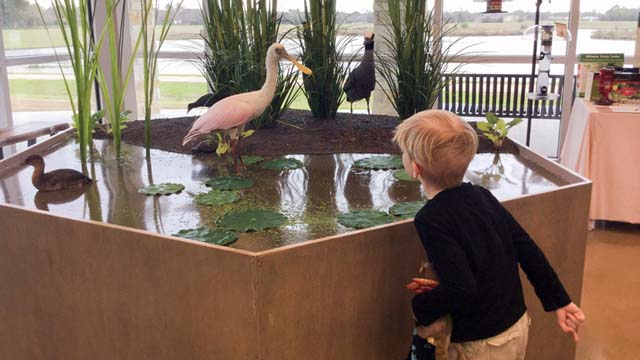 Wading egrets, gliding pelicans, and imposing cormorants perched on distant branches. These are all common sights on the Texas Gulf Coast; thanks to the Delores Fenwick Nature Center in Pearland, you don't need to go far to experience one of the county's top birding destinations for yourself. Stroll along the trail that follows the bank of a small lake and keep an eye out for a host of native and migratory birds that call this part of the Lone Star State home. Then head inside to learn about all the flora and fauna that make this region truly one of a kind.
Step into the nature center, located in the John Hargrove Environmental Complex, and you'll be greeted by a floor-to-ceiling mural of a roseate spoonbill, green tree frogs, and other area wildlife. The larger-than-life work of art sets the stage for the rest of your time here. Go at a leisurely pace as you admire the educational wetland diorama and watch native fish swim in the 720-gallon freshwater aquarium. The nature center also has an array of interactive exhibits that folks of any age can enjoy.
When you're not browsing the exhibits or getting up-close to the wildlife, savor a quick lunch on the outdoor pavilion that overlooks the lake. Then tie on your walking shoes and head out on the nearly two miles of walking trails that loop around the lake. Bring your binoculars or long-lens camera for a closer look at the many birds nesting near or in the lake, which is home to two rookeries. You can even try your luck at hooking a fish here, so bring your fishing pole and tackle box.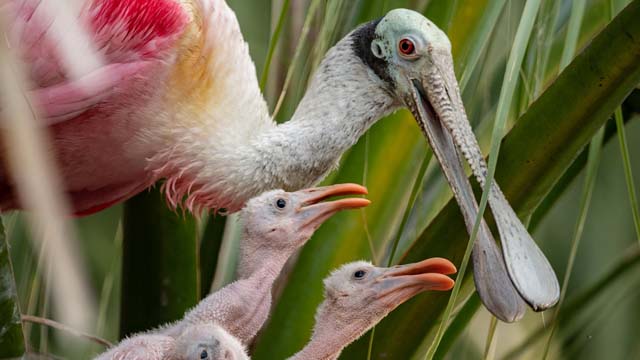 While you're enjoying the outdoors, keep an eye out for an entrance to the Edible Fruit Trail, a little detour to see which fruit is in season during your visit. If you're here in the summer, you should traverse the route to the Fite Road Bridge observation area, where about 10,000 Mexican free-tailed bats take flight just before sunset.
Along with the exhibits that are available throughout the year, the nature center also hosts an array of programs and workshops, including a birding class that is an excellent primer for your next Gulf Coast birdwatching adventure.
---
---