---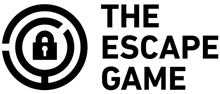 The Escape Game Austin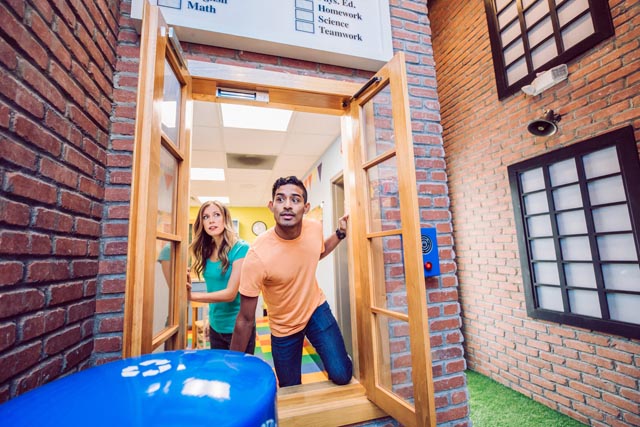 Here in the "Live Music Capital of the World," Keith Richards from the Rolling Stones once said, "I like it here in Austin. Anybody got a room?" The Escape Game in Austin does!
The Escape Game offers five themed adventures. Each plays out in multiple escape rooms that look and feel real. Whether this is your first attempt at gaining freedom or you're a seasoned escapee, The Escape Game offers rooms suitable for your level of experience. Search for clues, find hidden messages, get help from a Game Guide if you're stuck, and with teamwork, you'll be free before the hour's up!
The Games You'll Play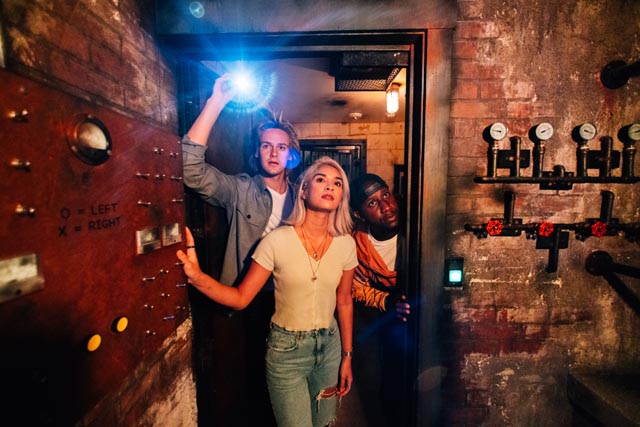 The adventures run the gamut. You may decide by theme, the number of players, or your skill level. In The Playground, the easiest of games, you'll race the clock to finish your assignments on the last day of school. If you and up to 11 classmates fail, you can forget about summer vacation.
In Gold Rush, a maximum of eight players searches for gold in prospector Clyde Hamilton's cabin. This game is a bit more challenging since Clyde hid his cache so well. Will you, his next-of-kin, receive your inheritance?
Meanwhile, in Classified, your covert military team, with up to eight members, is under pressure to unlock the secret plans behind an impending international attack. Will you gather the intelligence and expose the evil plans before the hour's up?
You're on a difficult mission to recover a stolen Monet painting in The Heist. Your team of up to eight players will need to break into the curator's office (yes, it was an inside job) and beat feet before he returns!
In the most challenging scenario, Prison Break, you begin behind the bars of two cells. Your team, with a maximum of eight players, will need to work together — and around the bars that separate you — to escape. The warden is sure you'll fail, he promises a full pardon if you escape in time. Is freedom an hour away?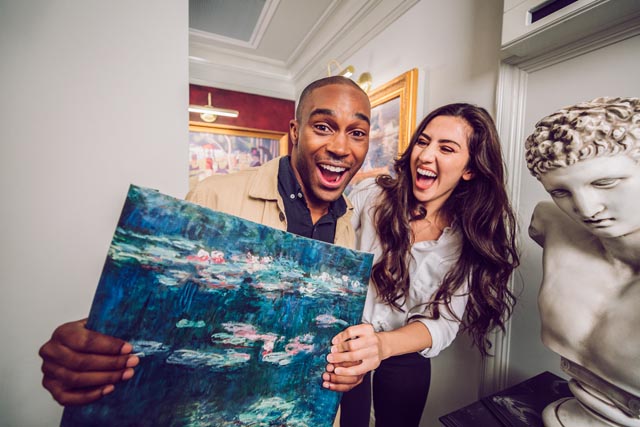 Planning Your Escape
According to the Ultimate Guide on How to Beat an Escape Room, you can improve your odds by sharing your finds with the entire team, keeping the clues organized, listening to your guide, and asking your guide for a hint sooner rather than later if you need help.
Whether you escape or not, the hour-long adventure is fun for families, friends, and co-workers. Please visit The Escape Game Austin's official website for more information and to book your hands-on, mind-bending experience.
---
---