---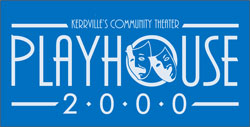 Playhouse 2000 in Kerrville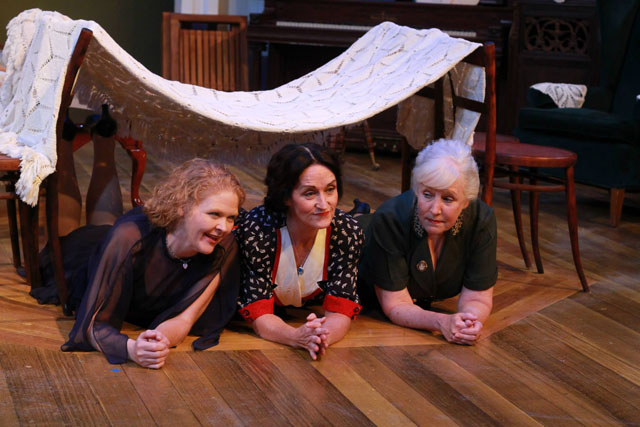 As the house lights go down and the actors step onstage, settle back in your seat and get ready to take in a one-of-a-kind performance. From quirky comedies and lively musicals to Shakespeare's finest works, any show at the Playhouse 2000 in Kerrville is a treat, whether you're a die-hard fan of the theater or you're just looking for something fun to do in the Texas Hill Country.
Playhouse 2000's season is filled with a variety of productions every year, all of which are performed by talented local actors. Step inside the intimate VK Garage Theater to see lesser-known titles in an intimate setting. Although you might not have heard of the play (or the playwright), don't let that sway you from taking a seat close to the stage and watching a new story unfold. Whether it's a romantic comedy or a true tale about people who changed the world, this Kerrville theater's offbeat performances never fail to entertain.
Along with smaller shows, this state- and national-award winning program brings well-known plays to life onstage. Visit the Callioux Theater and watch as Playhouse 2000 performs fan-favorite titles like Footloose and Little Shop of Horrors. During the summer, Louise Hays Park comes alive with Playhouse 2000's talent for one special weekend. As the Texas breeze flows through the air, kick back in your lawn chair next to the Guadalupe River and enjoy a free performance of Shakespeare in the Park.
On opening nights throughout the season, ring in your evening at the theater with one of Playhouse 2000's Opening Night Dinners. Before the play begins, you'll be transported into the story of the evening with a delicious themed meal, including an appetizer, entree, and dessert. Reservations are required (and tickets go fast!), so check out the upcoming season's schedule to plan for a delightful Opening Night Dinner with Playhouse 2000.
As part of Kerrville's arts scene for more than 20 years, this local theater is a staple in the community. Its talented actors, dedicated volunteers, and vibrant costume and set design make Playhouse 2000 a must for first-rate entertainment. If you want to expand your horizons and take a step back from the hustle and bustle of everyday life, make your way to Kerrville and experience a Playhouse 2000 performance this season.
---
---