---
The Bryan Museum in Galveston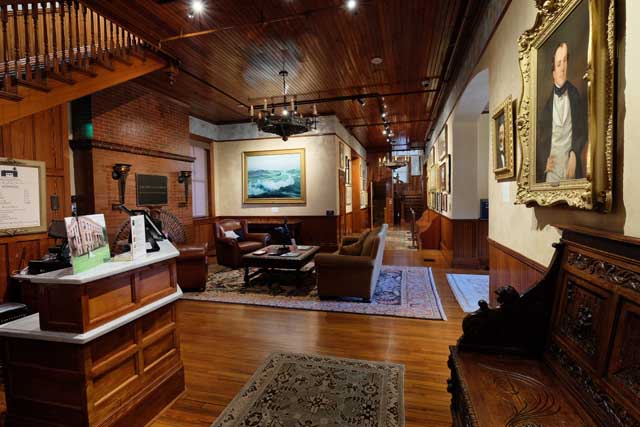 The Bryan Museum, located in the historic Galveston Orphans Home, houses The Bryan Collection, one of the world's largest collections of historical artifacts, documents, and artwork relating to Texas and the American West. Assembled by J.P. and Mary Jon Bryan, the collection spans more than 12,000 years, with pieces ranging from ancient Native American cultural artifacts to modern twenty-first century objects.
With approximately 70,000 items in total, the collection includes 20,000 rare books; more than 30,000 documents in Spanish, German, French, and English; three dozen saddles; over 250 antique firearms; several hundred spurs; a large collection of fine art, religious art, folk art, and portraits; exceedingly rare maps and artifacts, such as "cowboy" chaps; Native American stone tools and arrowheads; and a Spanish mission bell.
The Bryan Museum presents a chronological history of Texas and the American West with a special emphasis on the Spanish influences in the region. In addition to its permanent galleries, the Museum also includes space for rotating special exhibits, a library, and an archive.
---
---