---
Art Museum of Southeast Texas (AMSET)
Art Museum of Southeast Texas (AMSET)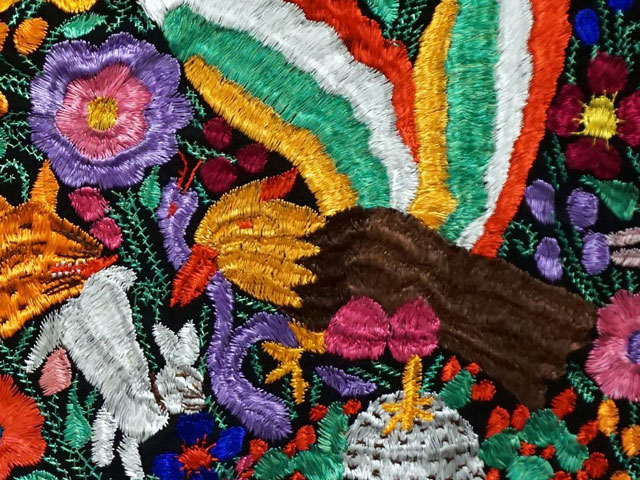 If Spindletop is the first thing that comes to mind when you think of Beaumont, you're missing out. This Texas Gulf Coast city has become a cultural hotspot, where you'll find world-class botanical gardens, art galleries, theaters, and museums. Chief among them is the Art Museum of Southeast Texas (AMSET), a long-standing institution that showcases permanent and rotating exhibits of modern and 19th- and 20th-century fine and folk art from the region.
Nearly 2,000 pieces of the Art Museum of Southeast Texas's permanent collection, from paintings and sculptures to prints and photography, are rotated throughout the year. Highlights include pieces by world-renowned artists and Beaumont natives John Alexander and Paul Manes, whose works have been exhibited in such notable venues as the Metropolitan Museum of Art and the Solomon R. Guggenheim Museum in New York City, as well as the Smithsonian American Art Museum.
Other highlights include collages by award-winning artists Al Souza and Mary McCleary; an oil painting entitled Low Tide by Dallas native David Bates; and X-Log by North Texas artist Helen Altman, who uses household objects in new, eye-opening ways to challenge viewers' perspectives. Along with the wonders of its permanent collection, you will likely find the semi-permanent gallery dedicated to the works of Felix "Fox" Harris, with its 26 totem-like sculptures made from recycled materials, to be among the museum's most striking pieces.
As many as 10 temporary exhibits will pass through the museum over the course of a year, featuring significant Texas art, folk-art sculptures, and photographs. Previous exhibits include Ellen Tanner's work from three series in Fables, Families and Myths, Shaun Robert's oil paintings inspired by Italian Renaissance and Baroque masters in Rebels and Renegades, and Anthony Sonnenberg's installation, Still Stage, Set Life.
At exhibition openings, the featured artists typically give a gallery talk for museum patrons. Temporary works by local artists can also be found in the museum's in-house café known as Two Magnolias, through a program called, fittingly, Café Arts. Check out AMSET's upcoming exhibitions here.
Because, as Picasso once said, "Every child is an artist," AMSET also offers a variety of programs designed to instill in kids of all ages a love of the arts. Ignite your child's creativity at the Conn Take pArt Gallery, where kids take part in hands-on activities at different activity stations designed to make the art museum's current exhibits more accessible. These activities, which have included making sugar skulls for Dia de los Muertos, edible sculptures, and dreidels during the holidays, change with the exhibits to maintain one consistent theme. The museum's free C-Space Computer Lab provides iPads for child-friendly art education and simulated art-making during regular hours. The Summer ArtVentures Camps, Family Art Days, and Art-To-Go outreach program are also important ways AMSET serves the youth of the community.
But the staff and volunteers of AMSET want to make art-lovers out of Texans of all ages, which is why the museum offers tours to groups of virtually any size at no charge. Reservations are necessary because the education department will be tailoring your tour and activities to the ages and education levels represented in your group. Call (409) 832-3432 or fill out the online tour request form today and discover what treasures lay inside the amazing Art Museum of Southeast Texas!
For hotel information, please contact the Beaumont CVB at (800) 392-4401 or visit www.beaumontcvb.com.
---
---
Art Museum of Southeast Texas (AMSET)