---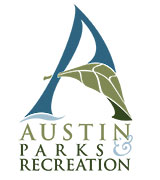 Historic Sites in Austin
As the old saying goes: "From humble beginnings come great things." This is particularly true for the city of Austin. What began as a settlement on the Central Texas frontier in the late 1830s would become the capital city of Texas, a bustling community known as a destination for artists and musicians from around the world. Yet every story has its beginning, and you can uncover it for yourself as you visit Austin Parks & Recreation's captivating historic sites. Get to know a few of the essential attractions below, and then plan your visit here.
---
Oakwood Cemetery & Chapel Visitor Center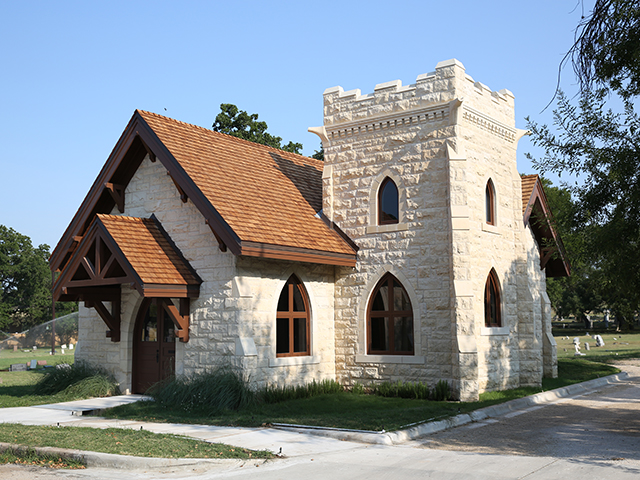 Susanna Dickinson, Jacob Fontaine, James S. Hogg, and John Barclay Armstrong. These aren't just prominent Texans, they're among those laid to rest at the oldest municipal cemetery in Austin: Oakwood Cemetery. Tour the final resting place of Texas' earliest movers and shakers, including former governors and congressman, cattlemen, musicians, and even a former professional tennis player.
Listed in the National Register of Historic Places, the historic cemetery is known for its towering headstones and the Gothic revival-style chapel, which welcomes visitors to the cemetery for tours and exhibits. Stroll through the cemetery on your own or go on a guided historical tour to get the full picture of the site's place in Texas history.
---
Clarksville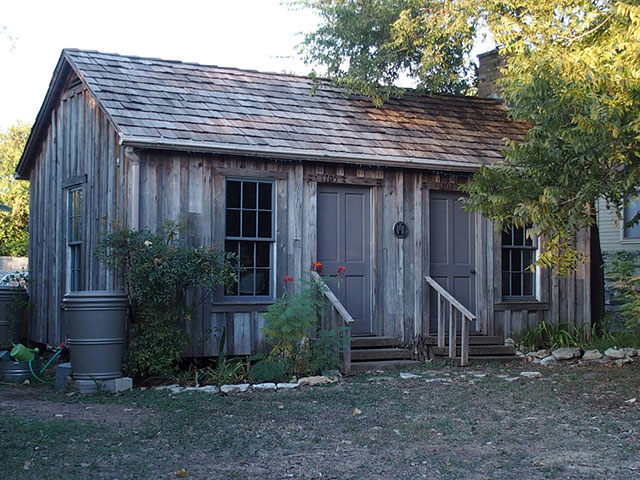 In its heyday, Clarksville was a bustling freedom colony of African Americans who settled far west of 19th-century Austin's city limits following Emancipation. Founder Charles Clark, himself formerly enslaved, purchased two acres of land from a Confederate general to establish one of the oldest freedom colonies west of the Mississippi River. More people moved to the area over time, creating a tight-knit town that was home to farmers, ranchers, and others who lived in simple wood-frame homes. Today, Clarksville sits well within Austin's borders, yet a few reminders persist that showcase the area's history.
Start with a visit to the Hezikiah Haskell House, a modest home in the Cumberland Style. Former resident, Hezikiah Haskell, served in the Union Army and later served as a "buffalo soldier" in an all-Black segregated regiment of the US Army active in the post-Civil War frontier era. Then find your way to the Sweet Home Missionary Baptist Church, a late 19th-century house of worship that was a pillar of the Clarksville community. The structure that stands today, built in 1935, is the third church constructed on this site. Both the Haskell House and Sweet Home Baptist Church offer a glimpse at what life was like in an earlier chapter of Austin's history, when a community of emancipated African Americans settled in a place where they could live with dignity and freedom.
---
Downs Mabson Field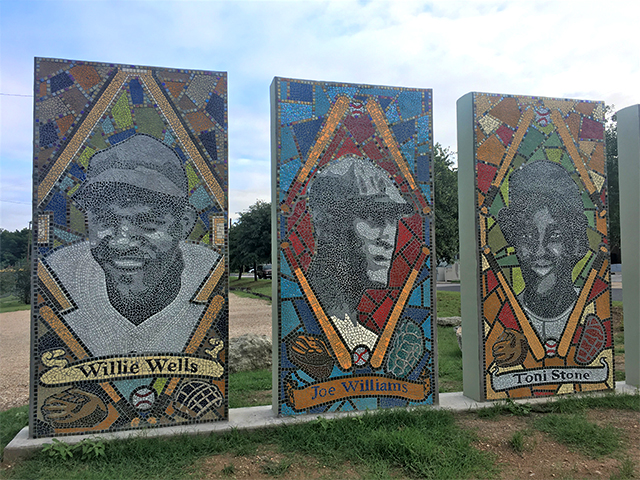 Willie Wells. Satchel Paige. Willie Mays. Smokey Joe Williams. Not only are these titans of baseball, they're among those who once played at Downs Field during the Negro Baseball League era. Austin native Willie Wells began his baseball career with the Austin Black Senators, and he would go on to earn himself a place in the National Baseball Hall of Fame. Today, the field is the home turf of the Huston-Tillotson University Rams baseball team, and you can be a part of the long-standing tradition by watching a game.
Not far from Downs Field is Rosewood Neighborhood Park, which opened in 1929 as the first public park in Austin for African Americans during the Jim Crow time of institutionalized segregation.
Today, all are welcome to play on its tennis courts or playground, cool off in the swimming pool and splash pad, or visit the Delores Duffie Recreation Center.
---
Old Bakery and Emporium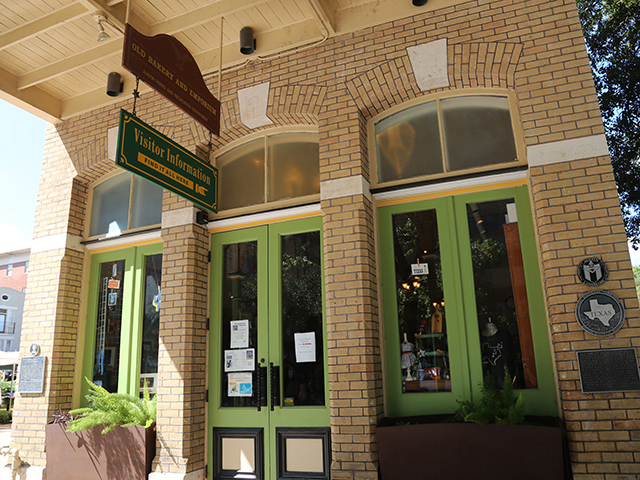 Browse the works of local artists when you step inside the Old Bakery and Emporium. The landmark building sits at the top of Congress Avenue just across from the Texas Capitol.
This hotspot for the arts is a true one of a kind. Shop for handcrafted gifts and unique items and you'll spy the original giant oven and wooden baker's spade.
Then head upstairs to view the Lundberg-Maerki Historical Collection, which showcases the families who founded and worked in the bakery, and an art gallery featuring a rotating selection of art exhibits.
A cornerstone of the local creative scene, the Old Bakery and Emporium is a must visit for art and history lovers.
---
Wooldridge Square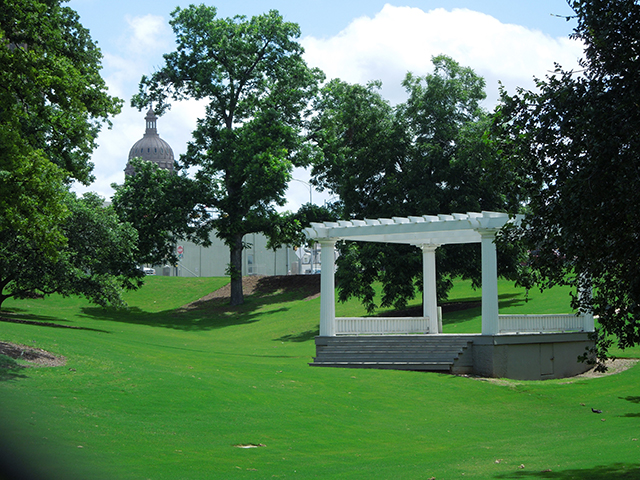 When the first maps of Austin were drawn in 1839, the city planners included four public squares. Wooldridge Square is one of these squares and has changed little in the last 100 years. A bandstand at the heart of the park frequently hosts outdoor concerts, and ample shade affords plenty of places to set up a picnic.
The square is a great starting point to seeing some of Austin's historic architecture, such as the 1930 Heman Marion Sweatt Travis County Courthouse, 1933 Austin History Center, and the 1894 Moonlight Tower on the corner of Guadalupe and 9th Streets.
---
---