---
Downtown Odessa
Searching for your next great meal or a place to unwind with a delicious drink? Find your way to Downtown Odessa, the city's culinary and nightlife epicenter. Come for the one-of-a-kind restaurants and stay for a drink or two at a unique bar. For you out of towners, book a night in the posh Marriott Odessa Conference Center, a brand-new hotel that has all you need for a remarkable stay in West Texas. Read on to get to know what Downtown Odessa has to offer, then plan your visit today.
---
Dining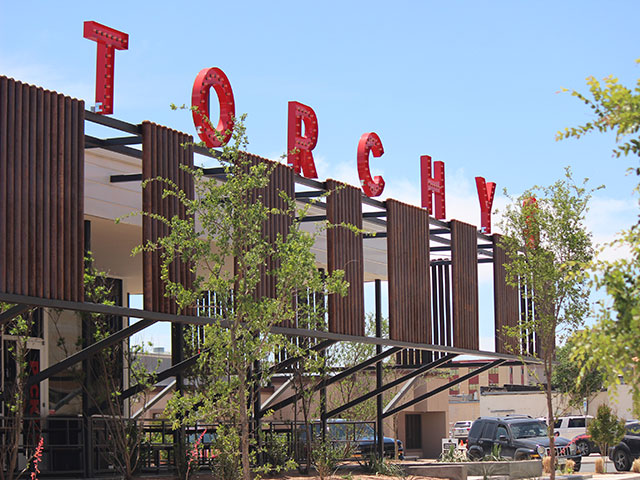 When your appetite hits, Downtown Odessa is where you want to be. This part of town is its culinary center, where delicious hamburgers, mouthwatering tacos, and all the bold flavors of Texas are on the menu. Indulge in dry-aged ribeye steaks, delectable seafood dishes, and handcrafted cocktails as you take in the upscale ambience at Barrel and Derrick, which serves breakfast, lunch, and dinner at its location the Marriott Odessa Conference Center.
If you're craving inventive tacos, follow the trail to Torchy's Tacos, a true Texas institution. Here you'll find tacos stuffed with blackened salmon, smoked beef brisket, Jamaican jerk chicken, grilled jalapeno sausage, and more, along with a tantalizing selection of margaritas, beer, and wine.
Of course, Torchy's Tacos isn't the only game in town. Rooster's Diner goes a different direction with this Texas staple by fusing together Korean and Latin fare to create dishes like wonton tacos and quesadillas with Colby cheese, spicy mayo, kimchi, fried rice, and your choice of beef, brisket, chicken, or pork.
There's far more to Downtown Odessa's dining scene. Discover your many other options here.
---
Bars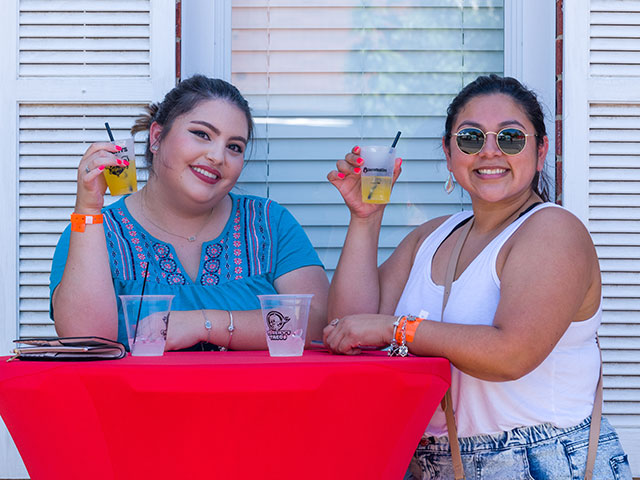 Looking to cap your day with a pint of beer or a cocktail? Head to Downtown Odessa. Tip back a margarita, Long Island Iced Tea, Cucumber Chilton, or one of the other craft creations at El Sinaloense Mariscos & Bar, which pairs its beverages with an inviting array of Mexican seafood dishes.
Craft beer, wine, and signature cocktails are on hand at the White Buffalo Bar in the Marriott Odessa Conference Center, where you can savor your drink of choice in the modern bar area adorned with locally inspired décor.
To check out the newest spot in town, head to SIDE Bar and Grill (opening soon).
---
Events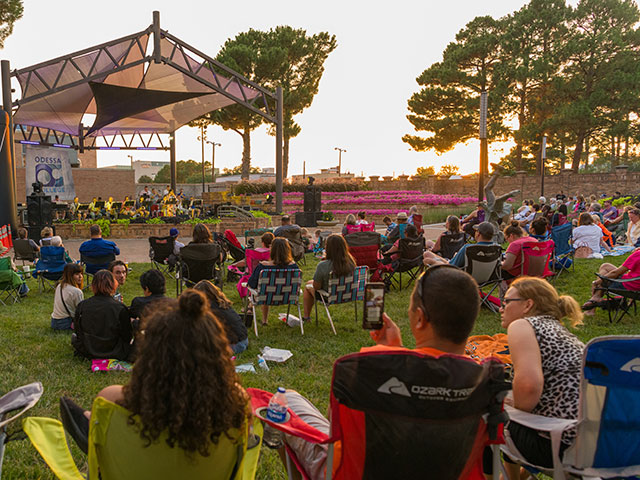 With its abundance of bars and restaurants, there's always something going on in Downtown Odessa. Yet there are a few times of the year you want to make sure you're here, as the downtown area hosts a calendar's worth of events and festivals.
Celebrate the arrival of spring with craft beer and wine, along with food, music, and games, during Tap Into Downtown Odessa, a one-day festival held in mid-March.
Meanwhile, the Firecracker Fandango is a patriotic local tradition that marks Independence Day with great food, live music, delicious brews in a beer garden, and a fireworks show to end the evening.
To get into the yuletide spirit, visit Downtown Odessa for the annual Parade of Lights. Watch as more than 80 lighted floats cruise by as you join in on the yuletide revelry.
These are just a handful of Downtown Odessa's annual events. See the others here.
---
The Marriott Odessa Conference Center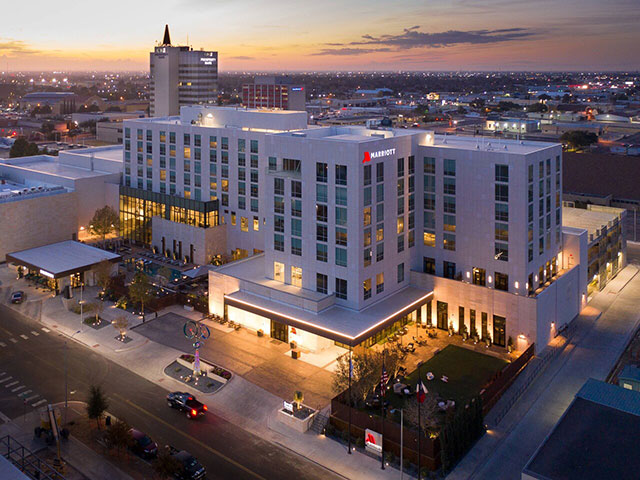 Known as the crown jewel of Downtown Odessa, the recently constructed Marriott Odessa Conference Center is not just a place you stay; it's a destination all its own. Kick your feet up in your luxurious guest room with either one king or two queen beds, with the largest option (the one-bedroom corner suite) offering a spacious living room and a spa-like shower. Start the day with a coffee from Starbucks and breakfast at Barrel and Derrick, then return for lunch or dinner before grabbing a drink at the White Buffalo Bar.
Want to work up a sweat? Get in your reps at the state-of-the-art fitness center, complete with treadmills, ellipticals, and the latest weight-lifting machines. Then unwind as you soak up the sun next to the crystalline swimming pool before returning to your guest room.
Along with its traveler-friendly perks, the Marriott is the ideal place to host corporate events, conferences, and weddings. There's more than 33,300 square feet of event space here, with 18 rooms equipped with the latest in audio-visual equipment. The hotel even offers special group rates for wedding blocks, so make sure to inquire as you're planning your big day.
Traveling to West Texas? Don't miss out on a stop to Downtown Odessa, a delightful destination for foodies and anyone who enjoys the finer things in life. Discover Downtown Odessa here.
---
---