---
Dr Pepper Museum in Waco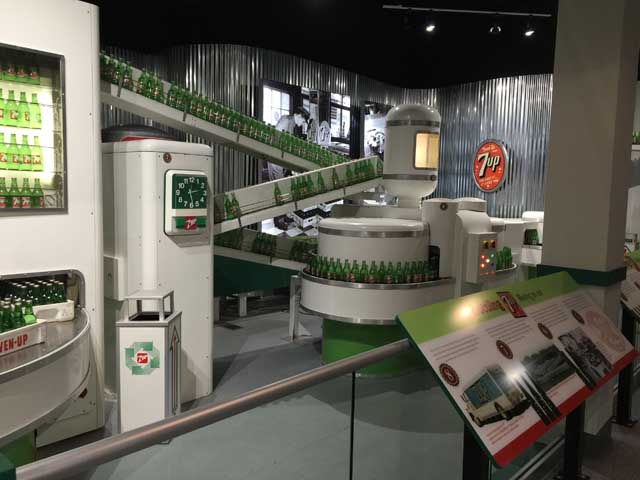 To quote the famous commercial: "If you look around these days, there seems to be a Dr Pepper Craze." Whether you're a fan of Texas' own soda pop, or you just love excellent museums, you'll want to pay a visit to the Dr Pepper Museum and Free Enterprise Institute. This Waco museum offers a fascinating look at the history of America's favorite soft drinks. As you make your way through the "Home of Dr Pepper" - as it is listed in the National Register of Historic Places - you'll encounter rare memorabilia, incredible live displays and demos, and unique photo opportunities.
Housed in the original Dr Pepper factory built in 1906, the Museum's three floors feature rotating exhibits on both Dr Pepper and other soft drinks. During your tour, you'll see the original bottling room, vintage grocery store cutouts, and posters of movies that feature Dr Pepper product placement. Much of the third floor is devoted to longtime CEO Woodrow Wilson "Foots" Clements. The highlight is a holographic display of "Foots" himself, in which he shares with visitors the story of how he worked his way up the ladder to be the head of the company. Outside in the courtyard stands a green Dr Pepper delivery truck from the '40s, one of three original neon signs from the Mockingbird Plant in Dallas, and even a hand-painted advertising sign original to the site.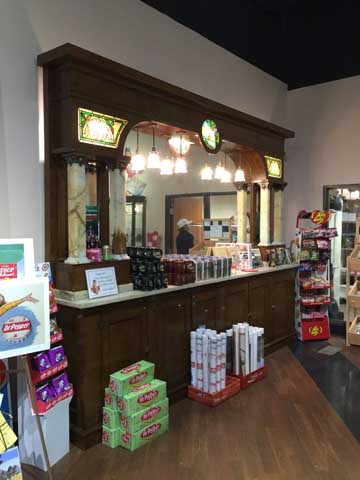 On the other side of the courtyard waits the recently expanded East Wing Building, built in 1882. The 10,000 additional square feet provide the museum with the space for three dynamic attractions: the Emerson Holt - Ted Getterman Gallery, Peggy Pepper's Emporium, and Frosty's Soda Shop, featuring the only cold stone in Waco.
New exhibits in these areas include Treasures of the Dr Pepper Museum, a historic vault where patrons can catch a glimpse of the museum's rarest and most valuable artifacts, such as a 1940 Orange Crush oil painting by celebrated artist Gillette A. Elvgren. Watch amazing demonstrations in The Liquid Laboratory like soda pop science experiments, cooking-with-Dr-Pepper lessons, and more. Check out the restored beverage wagons and delivery trucks in Dr Pepper on Wheels and learn how transportation aided in the rise in popularity of soft drinks. Witness products coming off the line at the mock 7Up bottling line, and enjoy interactive areas like a train, playscapes, and a kid-sized delivery truck replica.
Before you go, stop into Frosty's Soda Shop for a Blue Bell ice cream float (with several Dr Pepper flavors to choose from) or other snack food, and then browse gift-worthy gear in Peggy Pepper's Emporium, the museum's gift shop. Restaurants including Torchy's Tacos and In-N-Out Burger are also located nearby. Visit downtown Waco today to experience this one-of-a-kind attraction!
---
---