---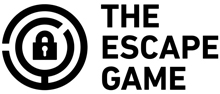 The Escape Game The Colony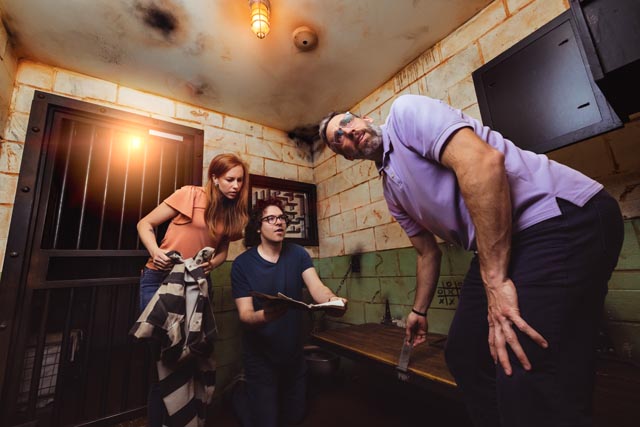 The Escape Game The Colony is in Grandscape, an expansive outdoor mall with restaurants, shops, and entertainment. Even though you're in the Dallas-Fort Worth metro area, when you cross over the threshold and into your multi-room game, you'll be transported out of the ordinary and smack dab in the middle of a grand adventure — miles or years away!
The Colony Escape Room Adventures
The Escape Game at The Colony has five unique, story-driven, multi-room games to choose from. Themes may have you halfway around the world or back in the 1800s. To return to reality, your team will need to solve puzzles, decipher codes, and find hidden clues in 60 minutes or less.
All games allow a maximum of eight players, except for Playground which allows up to 12 teammates. The scenarios also vary in difficulty and in end goal (other than having a blast!).
From easiest to most difficult, there are a variety of games to discover at The Escape Game The Colony.
In this light-hearted and kid-friendly scenario, you have classwork to finish on the last day of fourth grade before the final bell rings. These assignments will definitely put you to the test. Will your team finish on time or will you miss your summer vacation?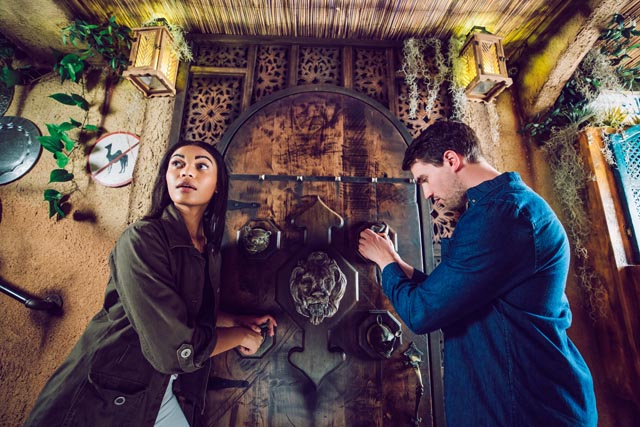 When prospector Clyde Hamilton passed away, he decided he'd send his next of kin on a treasure hunt. The clues and puzzles he left in his 1800s log cabin will lead you to the gold he stashed. Will you find it before the greedy townsfolk get their hands on it?
You'll dive into dangerous waters as you search for Dr. Humphreys in The Depths. He's a brilliant researcher who has vanished from his underground laboratory. Will you find Dr. Humphreys or will the sea creature lurking in the depths find you first?
You and your team of special agents race the clock to save the world in this thriller. Set in an exotic market, a routine day of surveillance leads to the discovery of an atomic warhead. Can you uncover the secrets in time to avert disaster?
In this most challenging scenario, your team is divided and locked up in two cells in a grungy 1950s prison. Communication is key since neither cell contains everything you'll need to escape. By the way, the warden is so sure you won't escape that he'll pardon you if you do! Will you be free in 60 minutes?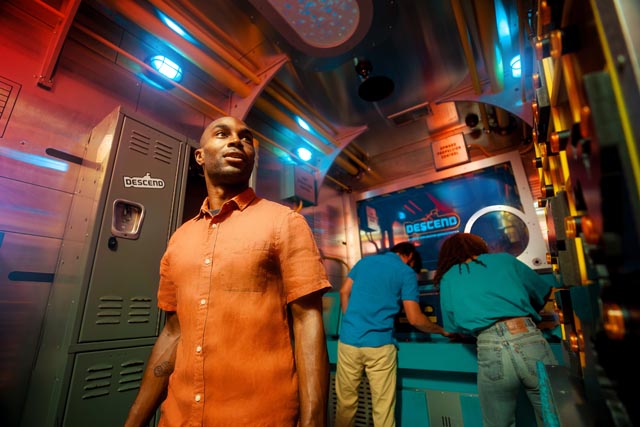 Escape Game Tips
For those who are new to escape rooms, your game guide will introduce your mission, then you and your team have 60 minutes to solve puzzles, decipher codes, and unlock the clues needed to complete your mission or escape the game. Remember to work as a team, to be observant, listen to your guide, and get hints when you're stumped.
For more suggestions on how to beat an escape game, check out this official video on escape game tips.
Playing one of these five themed games allows you to escape the ordinary and immerse yourself in gameplay. Visit The Colony Escape Game's official website to book your extraordinary adventure. Whether you beat the game or not, you'll have a blast!
---
---