---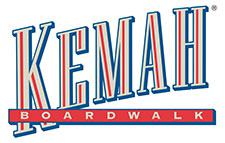 Kemah Boardwalk Hours and Ticket Prices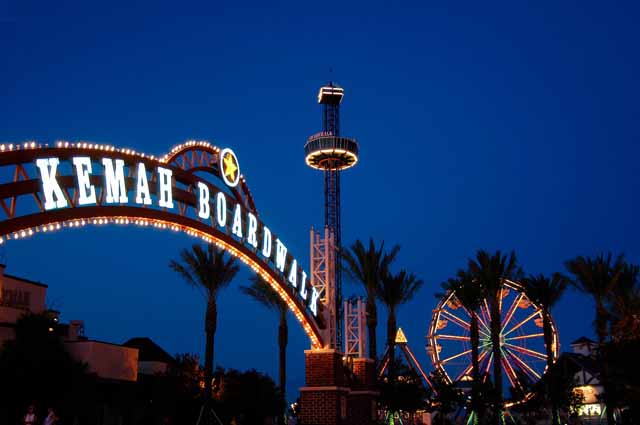 The Kemah Boardwalk is an entertainment district located just 20 miles from downtown Houston on Galveston Bay that offers amusement rides, midway games, waterfront restaurants, retail shopping, live music, events, and festivals. Enjoy thrilling rides like the Iron Eagle or the Boardwalk Bullet wooden roller coaster before savoring cuisine from around the world at one of the many on-site restaurants. Then do some shopping before listening to a performance by a local band. With so much to experience, it's no wonder the Kemah Boardwalk is one of Bay Area Houston's top attractions.
---
Kemah Boardwalk Hours
Ride hours are seasonal and subject to change. Kemah Boardwalk restaurants each have their own operational hours. Please check the Kemah Boardwalk's website when planning your trip.
---
Kemah Boardwalk Ticket Prices
All Day Ride Pass
Prices based on height:
48" tall and up: $24.99
Under 48" tall: $18.99
Individual Ride Tickets
Carousel: $4
Jungle Bounce: $4
Wonder Wheel: $4
Rockin' Rocket: $4.50
Boardwalk Tower: $4.50
Century Wheel: $4.50
HypnoSpin: $4.50
Pharaoh's Fury: $4.50
Aviator: $4.50
Drop Zone: $4.50
Flare: $5
C.P. Huntington Train: $5
Boardwalk Bullet: $6
Make sure that your child is tall enough to ride a specific ride before purchasing a ticket. See a full list of Kemah Boardwalk rides for height requirements.
Weekend Adventure Pass (Three Parks, One Pass):
Enjoy three-day unlimited access on Fridays, Saturday, and Sundays to the Kemah Boardwalk, Galveston Island Historic Pleasure Pier, and the Downtown Aquarium (exhibits at Aquarium also included)! This weekend pass is valid at any of our three locations on Fridays, Saturdays and Sundays. Pass does not include the Boardwalk Beast, Iron Eagle, Boardwalk FantaSea, Stingray Reef, midway games or arcade. See the Kemah Boardwalk's website for details and restrictions.
Prices and hours are subject to change. Please check the Kemah Boardwalk's website for up-to-date information before making plans.
---
---