---

Lady Bird Johnson Wildflower Center Hours, Prices, and Events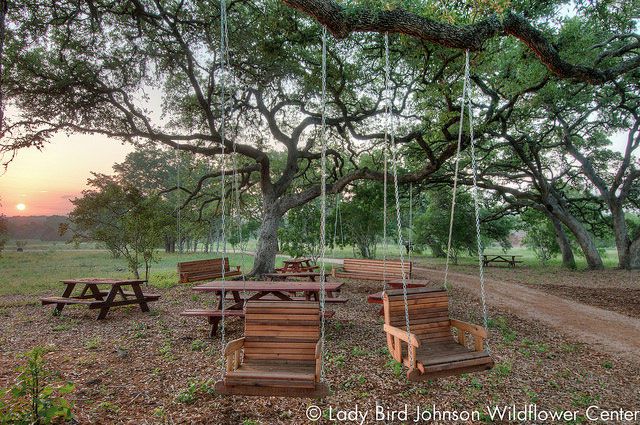 Lady Bird Johnson Wildflower Center in Austin was founded in 1982 by the former first lady of the United States and her friend Helen Hayes. Mrs. Johnson was passionate about preserving America's landscapes, with a special love for her native Texas plant life. She developed the Wildflower Center to reconnect people with nature and to educate them on enhancing their own home landscapes with local, native plants.
Visitors to the center can enjoy beautiful botanical gardens that demonstrate the best uses of native Texas plants to support wildlife and sustain the health of the land.
---
Lady Bird Johnson Wildflower Center Hours
Center & Store
Monday - Sunday: 9 AM - 5 PM
Wildflower Cafe
Monday - Sunday: 10 AM - 4 PM
Holiday Hours
Memorial Day – Open
Fourth of July – Open
Labor Day – Open
Thanksgiving Day – Closed
Dec. 24 - 25, 2017 – Closed
Dec. 26 - 30, 2017 – Open
Dec. 31, 2017 - Jan. 1, 2018 - Closed
---
Lady Bird Johnson Wildflower Center Admission Prices
Adults: $10
Seniors (65+): $8
Students with College ID: $8
Youth (5 - 17): $4
Members, UT Austin faculty staff and students with ID, and Children Younger than Four: Free
Group rates available. Visit: www.wildflower.org/visit/group-admissions.
---
Accessibility
The Wildflower Center's Central Complex, Central Gardens, Texas Arboretum trail, and Luci and Ian Family Garden are wheelchair accessible. If you need a wheelchair, you can borrow one at no cost at the Admissions Kiosk. Call (512) 232-0100 if you have any questions.
---
Facility Rental
The Lady Bird Johnson Wildflower Center is the perfect facility for your special event, wedding, or meeting. Indoors and out, the center offers a variety of settings where your guests will be surrounded by spectacular architecture and beautiful gardens featuring exclusively Texas native plants recognized for their beauty and sustainability. Host your event at the Wildflower Center and you'll also contribute to its mission to conserve native plants and landscapes. Funds from your rental help substation its operations and programs. Inquire about booking your event here: https://www.wildflower.org/rentals/book-an-event.
---
Tours
Learn about the Wildflower Center's gardens, architecture, and history on a docent-led tour offered Wednesday through Saturday, 11 a.m. to noon. No registration is required, but you should inquire with the Admissions Kiosk or call ahead as there are periodic cancellations.
Private and group tours are available any day of the week. Visit https://www.wildflower.org/visit/guided-tours for more information.
---
Annual Events
Dates vary from year to year. Please see the "events" tab on wildflower.org.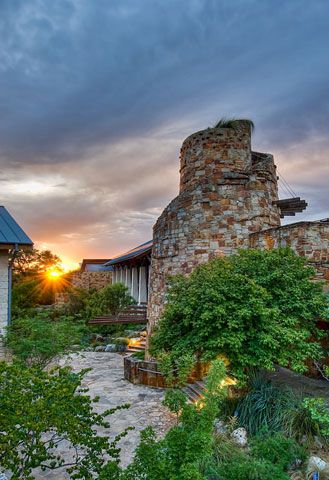 January/February
Children's Book Fair
Take your youngsters to meet children's book authors and their favorite characters, enjoy story time, and find new books and stories to read at home. Don't miss special appearances by Madeline, Froggy, and Spot. All activities are free with regular admission.
Winter Tree Fest
Family-friendly tree climbing, walks and talks, s'more roasting, fort building, and more fun awaits at the Winter Tree Fest.
The center's arborists and ecologists provide fun educational demonstrations under the native Texas trees in the arboretum.
March/April
Spring Native Plant Sale
Shop hundreds of species of native Texas plants, including seeds, annual wildflowers, grasses, shrubs, and trees.
Beyond being beautiful, these plants help conserve water, provide a habitat birds and other wildlife, and help you save money on fertilizer and pesticides.
May/June
Boots & Blooms
The State Botanic Garden and Arboretum of Texas throws the biggest and brightest Lone Star part to celebrate and further the conservation of native plants.
Nature Nights
Discover the native plants, animals, and the ecology of Central Texas during Nature Nights, free, family-friendly events that include interactive presentations, hikes with experts, and nature crafting for kids and the young at heart.
July/August
Lady Bird Day
Every year, the Wildflower Center honors the legacy of its namesake and founder, Lady Bird Johnson. Mrs. Johnson helped influence her husband's administration to enact more than 200 environmental laws that had a lasting impact across the country, including the 1965 Highway Beautification Act.
September/October
Austin Museum Day
Head to the Wildflower Center on Austin Museum Day for story time in the outdoor classroom, seed-planting demonstrations, scavenger hunts in the gardens, and tours throughout the day. Don't miss the fall blooming blower tours and all the fun for all ages in the Luci and Ian Family Garden.
Fall Native Plant Sale
Browse the garden's supply of native plants that you won't find anywhere else at its biannual sale. Seeds and plants in all categories, including annual wildflowers, shade-friendly plants, shrubs, and trees, are all available.
November/December
Luminations
Each holiday season, the Wildflower Center is transformed into a winter wonderland as its winding paths and breathtaking gardens are illuminated by thousands of luminarias and other light displays. Savor free make-your-own maple taffy and hot chocolate, listen to all the festive holiday music, and create new memories with your family. Other holiday foods and beverages are available for an additional fee, and tickets are available on the Wildflower Center's website.
Prices and events are subject to change. Please check the Lady Bird Johnson Wildflower Center's website before making plans to visit.
---
---

Lady Bird Johnson Wildflower Center
4801 La Crosse Ave.
Austin, TX 78739
(512) 232-0100
www.wildflower.org