---
McNay Art Museum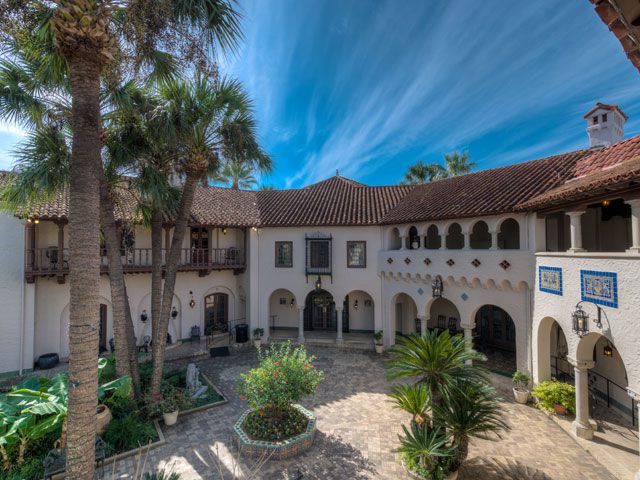 Check any "Best of San Antonio" list and you are sure to find the McNay Art Museum right near the top. What makes The McNay one of the most-visited museums in San Antonio? Is it the superb collection of fine art, the extraordinary 24-room Spanish Colonial Revival-style mansion, or the 23-acres of exquisitely landscaped grounds? Certainly, its appeal is a combination of all of these things, which is only part of what this impressive museum has to offer.
The McNay Art Museum has the distinction of being the first museum of modern art in Texas. It opened in 1954 after the death of its benefactor, oil-heiress Marion Koogler McNay. A talented painter in her own right, Mrs. McNay had a passion for art and a keen eye for curating valuable works by European and American masters, such as Paul Gauguin, Vincent van Gogh, Pablo Picasso, and Georgia O'Keeffe.
Over the years, the McNay's original bequest has been expanded through generous contributions and gifts of art to the museum, rounding out its collection to include Medieval and Gothic art, sculpture, tapestries, and glass. Today, the McNay is home to over 20,000 works in its permanent collections, including:
Medieval and Renaissance sculptures and paintings
American art post-World War II
19th through 21st-century European and American paintings, sculptures, and photographs
An exceptional collection of Southwestern Art
The Tobin Collection of Theatre Arts, featuring art and artifacts from the 16th century to the present
In addition to its permanent collection, the McNay hosts approximately 10 exhibitions annually, ranging from artist retrospectives to the study of specific genres to niche areas of interest. As the art collection has grown, so has the facility. In 2008, the Stieren Center was built, virtually doubling the San Antonio art museum's size and adding additional gallery space, lecture facilities, a learning center, and an outdoor Sculpture Garden. When visiting the McNay Art Museum, be sure to take your time strolling the beautifully-landscaped property, admiring the architecture of the mansion, and exploring the stunning interior courtyard with its lovely mosaics, fountains, and koi pond.
---
---