---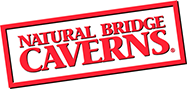 Natural Bridge Caverns in San Antonio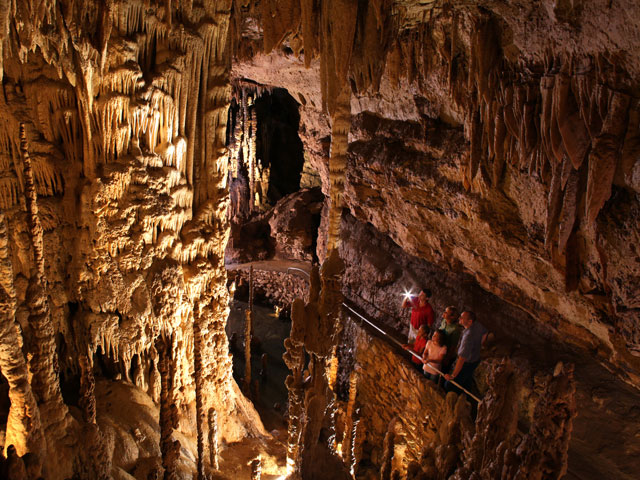 Marvel at towering stalactites and stalagmites and beautiful chandeliers while you wander through breathtaking caves. Feel like you're a subterranean explorer as you climb and crawl on an epic adventure unlike anything you've done before. Conquer obstacles suspended high above terra firma and soar on a one-of-a-kind zipline. Rediscover the beauty of Natural Bridge Caverns, Texas' largest show cavern and cavern system. Formed over tens of thousands of years, this underground world of wonder is a must visit when you're in the San Antonio area.
Whether you're a first-time visitor or you've been here before, you should always consider going on the Discovery Tour. Follow a knowledgeable guide 180 feet below the surface through rooms resplendent with awe-inspiring flowstones, chandeliers, soda straws, and other ancient formations. There's almost too much to take in all at once, so make sure to snap a few photos to remember your adventure.
For a more in-depth look at the caverns' natural beauty, opt for the Hidden Passages Tour. This up to 70-minute excursion takes you to colossal chambers furnished with some of the cave's most delicate formations, including waves of cave ribbons and unusually long soda straw stalactites. Take it all in before the lights are turned out, immersing you in total darkness and giving you a chance to experience the caverns in its natural state.
If you're more of the intrepid type, look no further than the Adventure Tour. During this three-hour journey, you'll head out on a walk on the wild side through undeveloped portions of the cavern system. Hike, climb, repel, slide, and squeeze through narrow sections as you follow the light of your headlamp. Along the way, you'll feel just like the explorers who first discovered the caverns in the early 1960's. Regardless of your chosen excursion, you'll start by passing under the magnificent limestone bridge that gives Natural Bridge Caverns its name.
As much as there is to see underground, there's just as much to do on the surface. Test your strength and balance as you vanquish more than 50 obstacles of Twisted Trails, the world's largest outdoor sky trail and sky rails course. Consisting of four levels of rope ladders, double beams, weave walks, and lily pads, the 60-foot-tall course includes one straight and seven curved ziplines that total 685 feet in length. Ride them and you'll feel like you're on a roller coaster, adding even more thrills to an already heart-pounding experience. The Twisted Trails Tykes course is full of confidence-building challenges for younger adventure seekers shorter than four feet to tackle, as well.
Speaking of your youngsters, there are many more kid-friendly things to do at Natural Bridge Caverns. Stop by the Natural Bridge Mining Company to uncover fossils and gems like amethyst, rose quartz, and emeralds. Pour a bag of mining rough into a tray and dip it into a trough of water that runs from a wooden water tower. Bring the tray out and you'll be amazed by what you find. Then find your way through the AMAZEn' Ranch Roundup, a 5,000-square-foot outdoor maze with three towers and a bridge to help you find your way.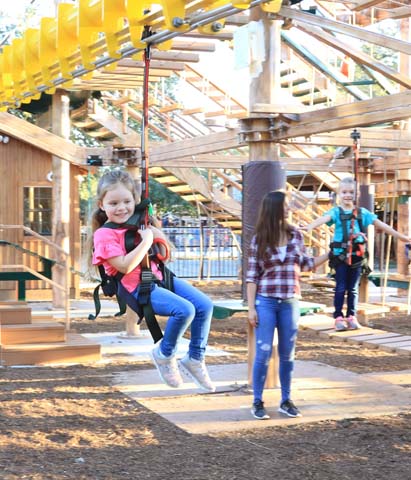 When your appetite catches up with you (and believe us, it will), get your fill at Big Daddy's Sweets, Treats and Brew. Modeled after an old-fashioned general store, this is the place to treat yourself to hand-dipped ice cream, homemade fudge, cold beer, wine, and other tasty treats.
For something heartier, the Cavern Café serves up mouthwatering pizzas, burgers, hot dogs, chicken strips, and more. Of course, no visit to Natural Bridge Caverns is complete without souvenir shopping. Browse one of Texas' best collections of rocks and minerals from around the world, as well as collective minerals, art, fossils, shirts, and other gifts at the Discover Village Trading Post.
Listed in the National Register of Historic Places and designated as a state historical site and a National Natural Landmark, there's nowhere like Natural Bridge Caverns. With its astounding beauty and the number of ways to experience it, this San Antonio attraction is a must-see during your visit to the Alamo City and the Texas Hill Country.
---
---