---

Texas Forestry Museum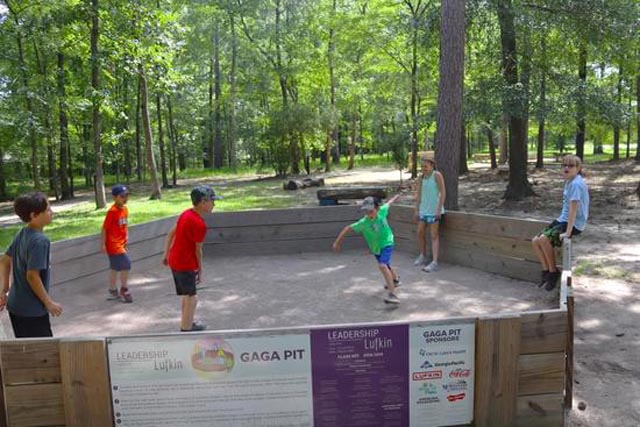 The only museum of its kind in all of Texas, The Texas Forestry Museum is an exclusive attraction in the lush Pineywoods of Lufkin, Texas. From nature lovers and arborists to history buffs and children of all ages, this is a one-of-a-kind museum that explores the fascinating timeline of the industry that built this thriving area.
Over four decades of creativity and hard work have gone into making The Texas Forestry Museum a pinnacle of entertainment and education for locals and out-of-town visitors to discover. From the 1880s to the 1930s, an abundance of sawmills were sprinkled throughout the Texas Forests and entire towns were grown from their roots. In 1976, this well-established non-profit organization opened its doors, and the rest is history waiting to be explored.
Find yourself in a fascinating world of artifacts preserved from the 1950s, during the early days of the lumber boom. Begin your journey strolling along the Urban Wildscape Trail. This beautiful oasis held in the bosom of the museum's outer terrain serves as a natural escape from the city. Walk along its nearly half-mile trail to gain a stronger appreciation of these towering, organic wonders before entering the museum and perusing its many interesting forestry exhibitions.
Expertly crafted historic exhibitions like Money Trees and the Outdoor Train Exhibit showcase how products made from trees were utilized in the past, and the important role railroads played in the sawmill process. A regular rotation of special events and lectures make it easy to branch off into whichever area of interest excites you during your visit.
A full round-up of educational insights include the East Texas sawmill, paper mill, logging train, and contemporary forestry. Your kids will love it too!
The Children's Wing is tailored for hands-on learning and fun. These unique areas of the museum, including Timber Town, Nature Playscape, and Lawn Games, encourage children and adults to dig in and get involved. Play games like Twig Wrapping, I-Spy, and Timber Tees. All are perfectly designed for interactive learning.
An expansive collection of over 31,000 well-preserved artifacts owes its gratitude to the Texas Forestry Museum in collaboration with the Kiwanis Club of Lufkin. Bringing together the beauty of the East Texas Pineywoods, the education of nature science, and the exciting history of the forestry industry, The Texas Museum of Forestry is a breath of fresh air for all!
Be sure to visit The Texas Forestry Museum official website for most recent and up-to-date information.
---
---

Texas Forestry Museum
1905 Atkinson Dr.
Lufkin, TX 75901
(936) 632-9535
www.treetexas.com