---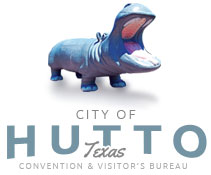 Hutto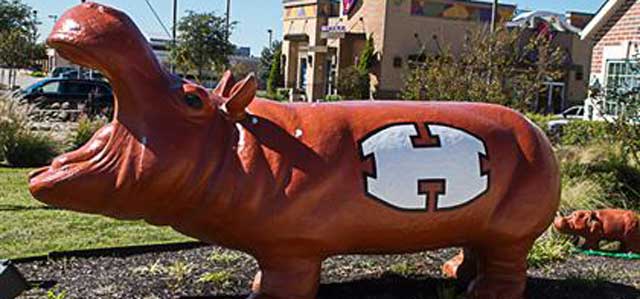 Hutto, Texas, is a quirky town full of neighborly charm that is located on the outskirts of the Austin-Round Rock Metropolitan Area. This charming hamlet is proudly known as the "Hippo Capital of Texas," that has a historic downtown full of unique shops and restaurants, and even a self-guided hippo tour, that really captures the hippo-loving culture of Hutto. Although there's plenty to see and do in Hutto, the small Texas Hill Country city also offers easy access to many of the Austin areas' top places. Hutto is just 30 miles from downtown Austin and just minutes from other popular destinations, such as Round Rock, Georgetown, and Pflugerville.
At this point, you may be asking: "what's up with the hippos?" Local legend says that a hippo escaped from a circus train that stopped in Hutto in 1915. The hippo nestled itself into a local creek and the ensuing romp to recapture it would change the town forever. Soon after, the town's high school adopted the hippo as its mascot, and today Hutto is the only municipality in the United States to have the animal as its talisman. In fact, there are as many as 4,000 hippo statues throughout town, including Henrietta, a 14,000-pound concrete statue that stands in Hutto's Old Town.
Hunting down these hippo statues isn't the only thing that will keep you busy in Hutto. Along with The Golf Club at Star Ranch, one of the best public golf courses in Texas and the sights and tastes of Old Town, you can go enjoy scenic Hill Country views on a hot air balloon ride, savor a relaxing picnic at Hutto Lake Park, or get some exercise on the three-mile-long Cottonwood Trail. If you're a sports fan, you can get a glimpse of the future stars of baseball at a Round Rock Express minor league game, held at Dell Diamond just a few minutes west of Hutto.
For a quiet getaway that's not too far from all the hustle and bustle of the thriving Austin area, head to Hutto and experience the charm of the Hill Country.
---
---