---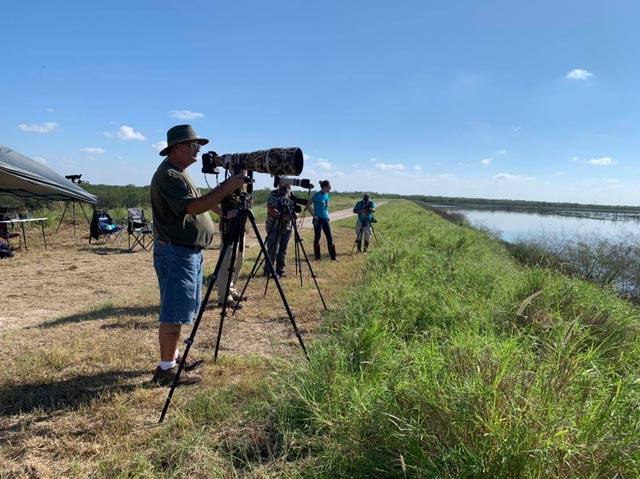 Legendary ranching, acclaimed railroad fame, honored bull riding rodeos, and a plentitude of fun activities creates the charming cowboy town of Kingsville, Texas. Located 33 miles south of Corpus Christi, off the shores of the Texas Gulf Coast, Kingsville is a thriving community surrounded by hardy farmland, immersed in history-rich sentiment, and filled to the brim with cultural authenticity.
This booming city's humble roots began enmeshed in the dusty soil of King Ranch. During this era, the area was rightfully named "Wild Horse Desert," due to its abundance of wild mustangs, flat terrain, and sparse development.
On July 4, 1904, the first passenger train chugged its way through Kingsville, and declared the official founding date of the city. This led to the economic growth and prosperity of Kingsville – along with a remarkable historic imprint connecting communities throughout Southern Texas. Remaining a legacy in innovative travel and transport, Naval Air Station Kingsville was born on July 4th, 1942.
You can delve deeper into the era defining history of Kingsville by visiting their 1904 Historic Train Depot Museum during your stay.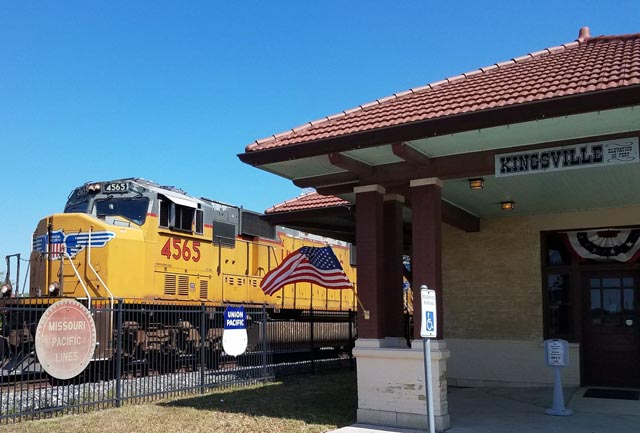 For outdoor fun, Kingsville is home to several fresh-water spring creeks, including San Fernando, Santa Gertrudis, and Escondido Creeks, all leading into the nearby Baffin Bay. It's the perfect destination for birding, fishing, and hunting, appropriately named "The Last Great Habitat" in South Texas.
Birdwatchers will be awestruck venturing upon the Kingsville Loop of the Great Texas Coastal Birding Trail with an abundance of rare and unique bird species to spot along the way. Marksmen will enjoy multiple preserves and public hunting areas for big and small game, along with archery and shooting ranges for aim practice.
Only a short drive away, throw a line for some premier saltwater fishing at Baffin Bay. For a colorful, fluttery affair, visit their Monarch City USA Butterfly Garden. Spend some leisurely time outdoors by teeing up on their 18-hole L.E. Ramsey Golf Course.
Experiencing Texas cowboy country is easy in Kingsville. Enjoy the National Professional Bull Riders Rodeo for a thrilling gander into the "the most dangerous eight seconds in sports."
Take a taste of hand-crafted rum from locally made Wild Horse Distillery. Gain a hands-on glimpse into the longhorn and Santa Gertrudis cattle at Ranch Hand Weekend. You can even explore the King Ranch Museum and receive a daily historic tour at King Ranch Visitors Center. The possibilities are endless. Get ready to saddle up for some great wild west events amidst the plethora of more contemporary activities.
Kingsville isn't all lasso-wielding ranchers either. This long-established Texas haven has a progressive edge catering to a bustling arts, academia, and business community with an array of art galleries, jazz festivals, symphony orchestral performances, and even an acclaimed monthly wine walk.
At the heart of Kingsville, visitors will find old southern hospitality accommodations. Cozy local inns, RV communities, and modern hotel chains make it easy to find clean and comfortable places to stay. The quaint size of Kingsville makes all local attractions a short and convenient distance away.
Visitors won't go home empty-handed either. Kingsville's local shopping is abundant in custom leather goods, western clothing, vintage pieces, artwork, books, and jewelry. The farmers market held downtown on the 4th Saturday of every month features a remarkable variety of local vendors selling hand-crafted and one-of-a-kind items.
Satisfying appetites every step of the way, choose from Kingville's vast selection of South Texas restaurants offering up a versatile range of food for even the pickiest of eaters. Fall-off-the-bone barbeque, juicy cattle country steaks, fresh caught black drum fish, savory Mexican Jalisco style tacos, and even award-winning Indian cuisine. Experience comfy hometown meals, good ole-fashioned service, and don't forget to try out their classic drug store soda fountain!
Kingsville is steeped in classic Southern charm, western cowboy antics, and distinguished Texas history. It is the perfect place to visit for a weekend getaway or an extended vacation for anyone who enjoys laid-back ambiance with a bounty of fun things to do and interesting places to explore.
---
---