---

Nassau Bay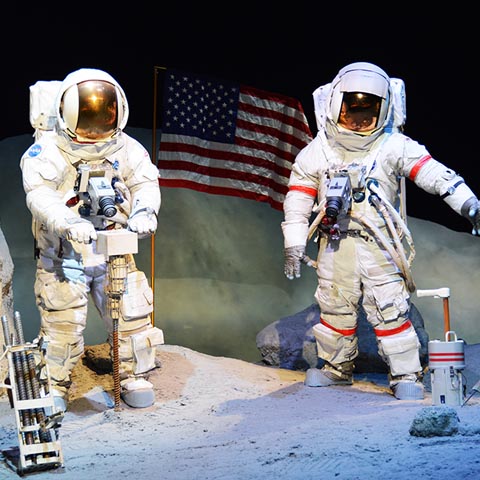 Welcome to Nassau Bay! The city was established to accommodate Johnson Space Center and provide a community for astronauts, space professionals, and their families. Today, more than 60 Nassau Bay residents have visited space, and a few have walked the moon.
Located across the street from Johnson Space Center and Space Center Houston, Nassau Bay has it all: space and science adventure, outdoor adventures, sun, and water.
The Clear Lake area is the third-largest recreation boating center in the United States. Nassau Bay has numerous marinas with pleasure boats docked along our waterfront, in addition to yacht clubs, piers, and boat ramps. If you've ever wanted to ride a jet ski, or try your hand at kayaking, Nassau Bay has lots of options!
The city's hotels – all within driving distance of both Hobby Airport and George Bush Intercontinental Airport - offer a variety of accommodations with more than 600 rooms.
Space Center Houston
Space Center Houston is the only place on Earth that gives guests an out-of-this-world journey through human adventures in space. Since 1992, this $75 million, 180,000 square foot complex has entertained and informed more than 11 million star-struck guests from every corner of the globe.
Space Center Houston features a multitude of permanent exhibits, attractions and theatres. In addition, the venue presents an amazing array of traveling exhibits and astounding events created exclusively by Space Center Houston's own creative exhibit team. Space Center Houston always has a new exhibit or attraction to enjoy.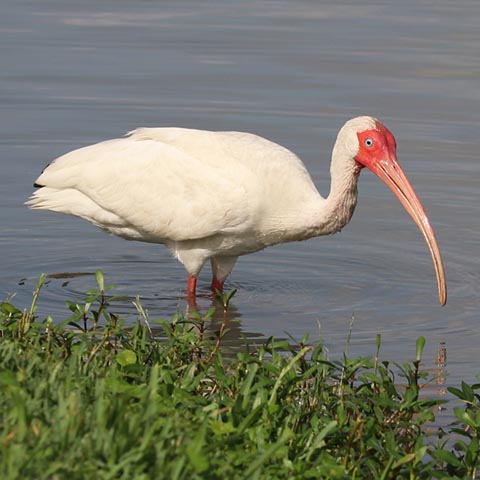 ---
Nassau Bay Wildlife Peninsula
This hidden gem is a 76-acre wetland area that is connected to Nassau Bay at the end of Harbour Drive. It features an extensive nature trail with informational signs and benches along the way. It is open to the public year-round. The peninsula is part of the Upper Coast Region Great Texas Coastal Birding Trail. This region takes you along the coast where you will find a range of bird species including egrets, herons and Roseate Spoonbills, clearly visible from viewing platforms. You may even get a glimpse of an alligator (from a safe distance, of course!).
---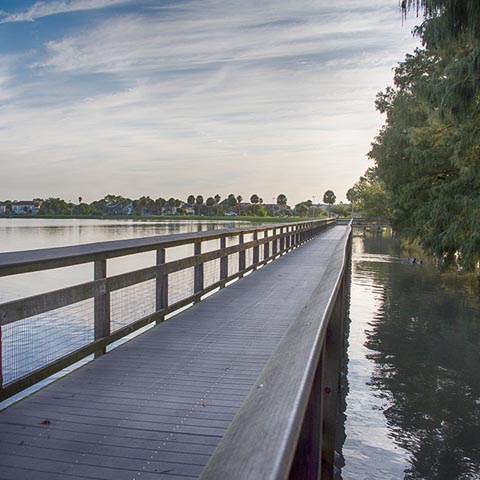 Parks and boardwalks
One of the great things about Nassau Bay is the beautiful parks and green spaces throughout the city. The parks have a variety of amenities including picturesque boardwalks and walking trails, fishing opportunities, baseball/basketball facilities, dog parks and much more.
---
Explore the Bay Area
Nassau Bay partners with other area cities to provide visitor and tourism relations to the guests who visit the region. This partnership allows visitors the opportunity to explore not only everything that Nassau Bay has to offer but also adventures in Seabrook, Kemah and League City.
---
---