---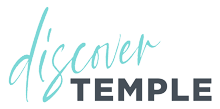 Things to Do in Temple
Explore the cars of an antique train, kayak on one of the prettiest lakes in Texas, and enjoy a great round of golf in Temple. This charming city has an irresistible combination of Texas history, spectacular scenery to savor, and the kinds of cultural attractions you'd normally find in the state's largest cities. Its convenient location, just an hour of Austin, means Temple is easy to reach. Spend some time here and you'll discover there are tons of great things to do in Temple. Read on to start planning your next trip to this captivating Central Texas town.
---
Visit the Temple Railroad & Heritage Museum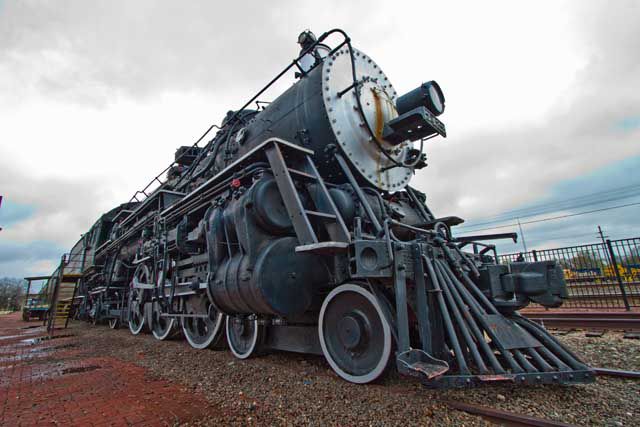 Temple's history with the railroad goes back to its earliest days. The town began as a junction along the Gulf, Colorado, and Santa Fe Railway in 1881, and was even named after the Santa Fe Railroad's chief engineer, Bernard Moore Temple. Given Temple's close relationship with rail, one of the best ways to get to know the city is by exploring the Temple Railroad & Heritage Museum. In the museum, you'll browse exhibits outlining Temple's history housed within the original Santa Fe Depot building constructed in 1911.
These exhibits cover a range of topics, including the types of locomotives that used the line that passed through town and what life was like as a rail worker. Step outside and you'll see several historic trains standing outside the depot that you can climb aboard. Exploring each train is one of many experiences at the museum that offers a look at a bygone era of American transportation and Temple's storied past.
---
Discover Texas' Czech Heritage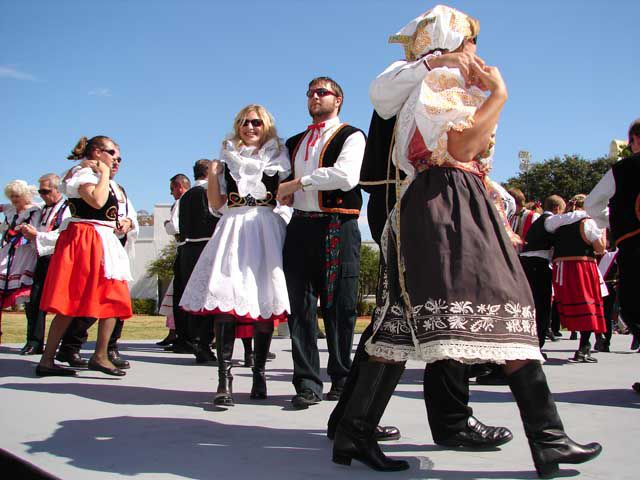 A wave of Czech immigrants settled in Central Texas at the end of the 19th century, bringing their language and culture to the Lone Star State. The trials, tribulations, and experiences of these settlers form an essential part of the tale of Texas, which you can learn about at the Czech Heritage Museum & Genealogy Center in Temple. Explore the museum's permanent exhibits of artifacts - such as clothing and photographs - that cover Czech history and culture from the sixth century to the modern era. If you're from a Czech family, or you're interested in Texas history, then the Czech Heritage Museum & Genealogy Center is an essential place to visit while you're in Temple.
---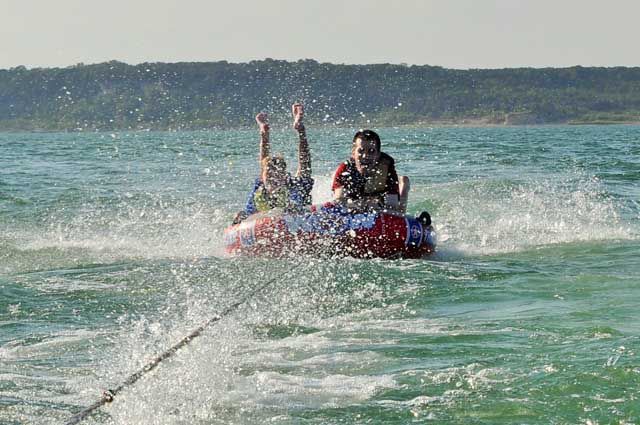 Scenic views, great fishing, plenty of space for kayaking and paddle boarding; what's not to love about Lake Belton? The lake, situated just west of Temple, is one of Central Texas' premier recreational lakes that is surrounded by parks and wildlife management areas. These natural spaces provide the perfect backdrop for a wide variety of outdoor adventures. Head to Temple Lake Park, Owl Creek, or Westcliff Park if you want to go for a swim. If you're an angler, make sure to cast a line at Miller Springs, one of the best fishing spots on Lake Belton. Most of these parks also have boat ramps, camping sites, and spots ideal for throwing out a blanket and enjoying a picnic. Regardless of what adventures you're looking for, you'll find it on Lake Belton.
---
Book a Tee Time at Sammons Golf Links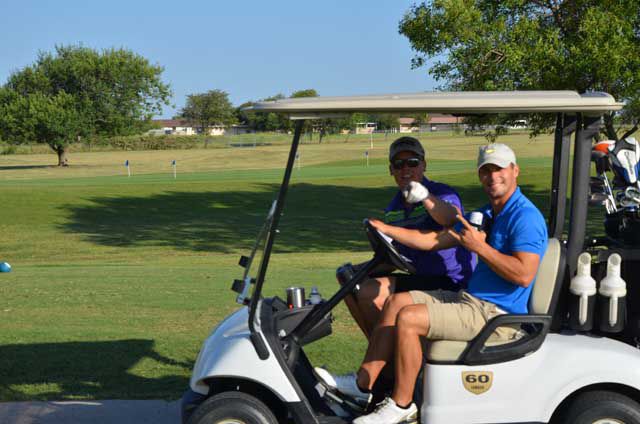 One of the best ways to experience Temple's spectacular scenery is by grabbing your golf clubs and playing a round at Sammons Golf Links. This public 18-hole golf course is known for its gorgeous tree-lined fairways, emerald Bermuda grass greens, and some of the best par threes in the region. As you play your way through the course, you'll have to be careful of water traps: the bane of all golfers. These water traps are so prevalent at Sammons Golf Links because nearly every hole sits on the bank of Lake Polk or along Bird Creek. Once you've conquered the course, sate your well-earned appetite at The Grill at Sammons, a full-service restaurant that overlooks the lake.
A fun and challenging course with plenty of gorgeous scenery to enjoy makes Sammons Golf Links a great option for those looking for a great round in Temple.
---
Catch a Show
Are you a connoisseur of the arts? Do you enjoy the dulcet tones of harmonizing violins and cellos, or the drama of the theater? If so, you'll be delighted to know that Temple is home to a top-class symphony and a professional theater group. At a performance by the Temple Symphony Orchestra, you'll likely hear masterpieces from such iconic composers as Bach, Mozart, and Rimsky-Korsakov. Special performances of popular movie music and holiday tunes are part of the symphony's seasonal schedule as well. The symphony performs at the state-of-the-art Mary Alice Marshall Performing Arts Center at Temple College from September through April.
For your theater fix, the Temple Civic Theatre has you covered. The theater has everything from comedic musicals to dramatic plays at its purpose-built venue just a few blocks away from Temple College. Each performance is held on a thrust-style stage which has seating on three of its four sides, providing an immersive viewing experience. If you're in Temple from September to July, then attending a show at the Temple Civic Theatre should be on the top of your list of things to do while you're in town. Tickets and season schedules for the symphony and the theater are available on each company's respective website.
---
---