---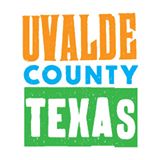 Uvalde County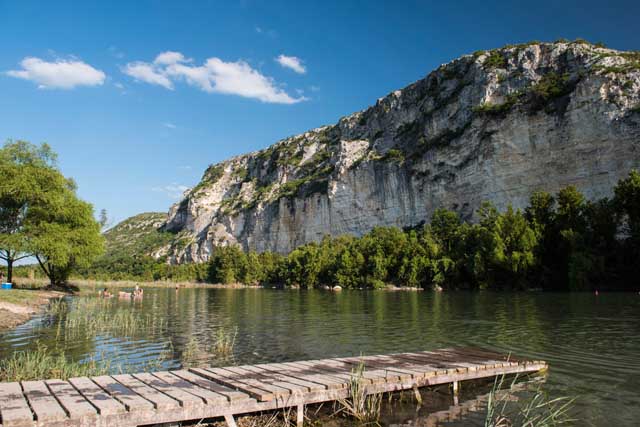 For fun in the sun and a new adventure around every corner, there's no better place than Uvalde County. Set within the lovely Texas Hill Country River Region, Uvalde County is home to gorgeous crystal-clear rivers shaded by ancient cypress trees, stark chalk cliffs and canyons, and an abundance of places to enjoy it all. The county includes the cities of Uvalde and Sabinal, as well as the communities of Knippa, Utopia, Uvalde Estates, and Concan. Whether you pick one or try them all, you'll be amazed by the tranquility of the picturesque environment and the excitement of this dynamic region that offers scenic views, outdoor adventures, and all the peace and quiet you could ask for.
The secret has long since been out on this beautiful destination; the first evidence of human habitation dates back to hunters and gatherers in 7,000 B.C. In 1790, Governor Juan de Ugalde defeated a group of Apaches near present-day Utopia, and as a result the area was dubbed Cañon de Ugalde, where the city and county of Uvalde derive their names. A frontier fort was established in 1849 to help secure the area, and soon thereafter land speculators and merchants arrived to set up towns and businesses. Reading Wood Black of New Jersey was one such entrepreneur, who laid out Encina - later known as Uvalde - and successfully lobbied to have the area organized by the legislature into Uvalde County, with Encina as the county seat.
Experience Uvalde County's history and heritage at one of its first-rate museums and historic sites. See World War II-era aircraft and memorabilia at The Aviation Museum at Garner Field in Uvalde, or get to know two of the town's most famous residents (former Vice President John Nance Garner and Texas Governor Dolph Briscoe) at the Briscoe-Garner Museum. The impressive Briscoe Art & Antique Collection, located inside the First State Bank of Uvalde, was assembled by Briscoe and his wife during their travels around the world and is free to view during business hours. If you like historic architecture, don't miss the Grand Opera House and Rexall Drug and Soda Fountain. These two 19th-century buildings are still in operation today and are a must-see in town.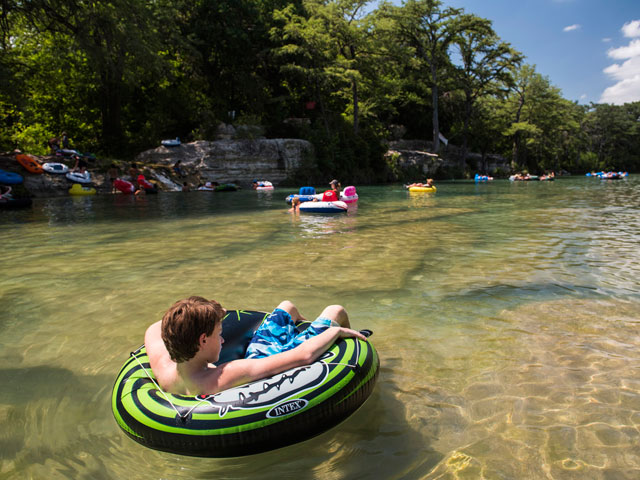 Of course, Uvalde County is best-known for its outdoor appeal. The Frio, Sabinal and Nueces Rivers offer endless, inexpensive entertainment, from tubing and kayaking to swimming and fishing. As many as 350,000 people visit Garner State Park each year to camp on the Frio, hike, bike, geocache, and take in the stunning cliffs and fall foliage. Enjoy the park, then witness 12 million Mexican free-tailed bats ascend into the evening sky at the famous Frio Bat Cave. In addition to its natural wonders, you'll find a wealth of golf courses in Uvalde County, such as the Golf Club of Texas and the nine-hole Utopia Golf Course seen in the film Seven Days in Utopia.
Beyond all the spectacular outdoor areas and fascinating historic sites, Uvalde County has a thriving music scene. Venues across the county host live concerts all summer long, and events like the Rio Frio Fest and UTOPiAfest bring some of the biggest names in music to the region. Hosted in a natural amphitheater, UTOPiAFEST is a one-of-a-kind festival in which only 2,000 tickets are sold, giving you plenty of space to enjoy the show.
When you start feeling hemmed in by life in the concrete jungle, then it's time to escape to beautiful Uvalde County. Before you know it, you'll be relaxing in the shade of thousand-year old Cypress trees as the world drifts by.
---
---