---
Bolivar Peninsula - Crystal Beach
Events in Bolivar Peninsula & Crystal Beach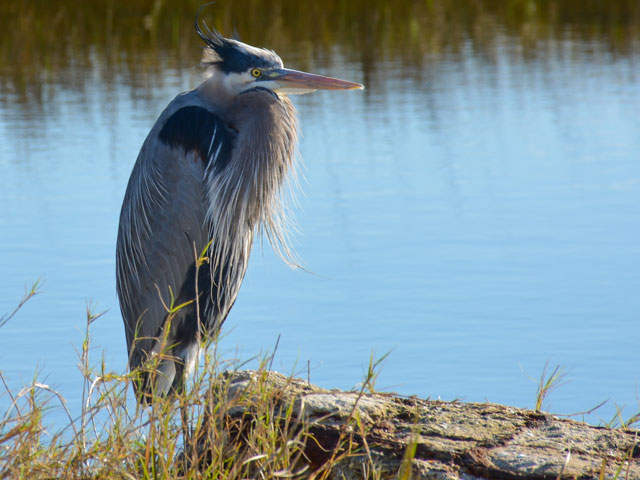 Bolivar Peninsula and Crystal Beach, Texas may be known as a laid-back ocean-side retreat with wide sandy beaches and a thriving live music scene, but there's even more to this place. This part of the Texas Gulf Coast hosts one-of-a-kind events and festivals throughout the year, starting with a rollicking Mardi Gras Parade and ending with the popular Jane Long Festival. In between, you'll find fishing tournaments, barbecue cook-offs, a golf cart parade, and even a dog skills competition. These family-friendly events provide an even greater reason to plan your next trip to Bolivar Peninsula and Crystal Beach. Check this calendar of events in Crystal Beach and Bolivar Peninsula to plan your next trip to this tranquil getaway.
---
February
Mardi Gras Parade
All the vivid colors, lively music, and succulent Cajun food comes to Bolivar Peninsula during the area's annual Mardi Gras Parade. Watch the parade cruise by, then head to Gregory Park for delicious food, live music, and games for the kids. Since the event is held in February, many area vacation rentals offer off-season rates which may save you some money. But don't take your time, or else the party will leave you behind.
2292 State Highway 87
Port Bolivar, TX 77650
---
March
Spring Break on Bolivar Peninsula
With 27 miles of sandy beaches, a calm surf, and a wealth of restaurants and bars, it's no wonder Bolivar Peninsula is a popular Spring Break getaway. Book a stay at a vacation rental or an RV park well in advance, then show up to soak up the sun at the beach, play a round of miniature golf, and go on a fishing tour. This is a great time to ride the Bolivar Ferry, spend a day exploring Fort Travis, and experience the peninsula's thriving live music scene.
---
April
Sunrise Service
Celebrate Easter on the beach at sunrise at this one-of-a-kind service sponsored by the Ministerial Alliance of Bolivar Peninsula. The worship service is held in Crystal Beach near Latitude 29 Surf Shop.
Crystal Beach, TX 77650
Crystal Beach Disc Dog Event
Watch high-flying Fidos show off their skills at this qualifier event for the Skyhoundz Disc-dog-athon World Championship in Tennessee. Competitions include bullseye, spot landing, freestyle, time trial, and pairs distance/accuracy. The second day of the event features only two competitions (toss and catch and free style) that are meant for novice and intermediate dogs.
2292 State Highway 87
Port Bolivar, TX 77650
Pearl Beach Charity BBQ Cook-Off
Enjoy mouthwatering Texas barbecue for a good cause at this charity cook-off that sees teams try to win the top prize for barbecue and ribs. Funds raised at the event will be donated to the Bolivar Peninsula Community Outreach, Lone Survivor Foundation, and participating peninsula volunteer fire departments.
1181 State Highway 87
Crystal Beach, TX 77650
---
May
Texas Frog Fest
Benefiting the Lone Survivor Foundation, the Texas Frog Festival features plenty of live music, food and drinks, a silent auction, and a showcase of works by local and national artists. The event includes the Buffalo Wild Wings "Dirty Frog" Obstacle Course Mud Run designed by combat veterans and professional athletes. Registration for the obstacle course is limited to just 1,500 entrants, so sign up as early as possible if you plan on getting muddy.
1609 State Highway 87
Crystal Beach, TX 77650
Texas Crab Festival
The Texas Crab Festival is a popular long-running event that attracts thousands of people to the Bolivar Peninsula. A full slate of live music, a Texas two-step dance contest, wiener dog races, a crab gumbo cook-off, and other events make up the festival.
2292 State Highway 87
Port Bolivar, TX 77650
---
July
Ladies Casting for Conservation Fishing Tournament
No matter if you're a first-time fisher or an experienced angler, this women's only fishing competition is for you. Get a group of friends and bring your tackle boxes for this one-day fishing tournament in Crystal Beach. Prizes are awarded for heaviest team stringers (three trout), trout, redfish, and flounder.
1295 North Stingaree Drive
Crystal Beach, TX 77650
---
August
Golf Cart Poker Run
More than 200 golf carts (and their drivers) converge on HardHeads IceHouse and Grill in Crystal Beach for a truly one-of-a-kind tour of Bolivar Peninsula. Gas up your golf cart and join the parade as it follows the side roads and meanders along the beach. At the end, awards will be handed out for the best decorated cart, and there will even be a live auction. Proceeds from the event benefit students at area schools.
1035 State Highway 87 #2346
Crystal Beach, TX 77650
---
September
Port Bolivar BBQ Cook-Off
Sink your teeth into delicious brisket and succulent ribs made by some of the best pit masters in Texas at the annual barbecue cook-off in Port Bolivar. Competitors vie for the top billing in four categories: Best Brisket, Best Ribs, Best Beans, and Best in Show. With cash prizes on hand, you know they'll bring their very best. Along with the food, participate in a live auction that includes handcrafted furniture, equipment, and one-of-a-kind items. All the family-friendly fun goes to supporting the Port Bolivar Volunteer Fire Department.
1806 Loop 108
Port Bolivar, TX 77650
---
October
Brad & Big Rich's Cajun Chef's Cook-Off
Live Cajun music, delicious seafood gumbo, and bloody Marys all just steps away from the beach; does it get any better than this? This is what you'll enjoy at during this one-day event in late October. Enter the mega raffle, sample the array of entries to this annual cooking competition, and enjoy your time in the bayou.
1295 North Stingaree Drive
Crystal Beach, TX 77650
Jane Long Festival
Browse arts and crafts booths, watch historical reenactments and presentations by actors who bring the story of Jane Long to life, and take in sweeping views of the Port Bolivar Lighthouse and Galveston Bay during the Jane Long Festival. Typically held on one day in mid-October at the Fort Travis Seaside Park in Port Bolivar, the event features live music, children's activities, and onsite food trucks.
900 State Highway 87
Port Bolivar, TX 77650
---
---
Bolivar Peninsula - Crystal Beach