---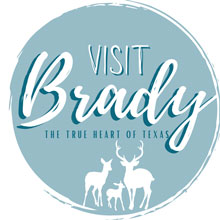 Things to Do in Brady
When you come to Brady, you might say you're a hundred miles away from a big city but a thousand miles away from stress. To really appreciate Brady's small-town charm, you'll want to plan on slowing down and savoring the good life. If you really feel the need for speed, you can always load up the boat or jet ski and head for the cool waters of Brady Lake. But a quiet, early-morning deer hunt, a stroll through a fascinating museum, a slow-cooked barbecue feast, these are some of the best things to do in Brady.
---

Explore the Beauty of Brady Lake and the Outdoors
Brady Lake offers outdoor enthusiasts boating, skiing, swimming, camping, fishing, and relaxation. Facilities at Brady Lake include an enclosed marina, a fish house, a large, covered pavilion, picnic areas, and restrooms/showers. Along with full and partial RV hook-ups, screened cabanas, and primitive campsites. Enjoy the day or plan an extended stay at Brady Lake Park or Richards Park.
---
Shop and Dine on the Downtown Square
Explore Antique Stores, Locally Owned Retailers, and dining options around the downtown square. Described as the most unique antique store in Texas, D & J's Good Ole Days is a must-see destination! With their eccentric merchandising, rare oddities, vintage items, and one-of-a-kind furniture, it is easy to see how they earned this title. And if antiquing is your pursuit, be sure to stop into Olive-n-Marleys and the Bus Station Antiques, Boutiques, and Collectables on Church Street. Aside from antiques, Brady offers an exceptional variety of retail options for the latest fashion at local boutiques. No matter your style of shopping, you are sure to find some treasures at all of these top-notch locally owned stores.
---
Journey Through Time and Visit Local Museums
Once called the "best small museum in Texas" by the Fort Worth Star Telegram, the Heart of Texas Historical Museum is housed in the former McCulloch County Jail. Recently the Curtis Field Control Tower, which was located at Curtis Field during WWII, was donated to the museum, restored, and dedicated to the 10,000 men and women who trained there and to veterans of all branches of military service from McCulloch County. The museum houses many artifacts from McCulloch county, military memorabilia, and uniforms, along with flight books, and hosts one of the largest model airplane engine collections in the world. Take a musical journey that traces the history of the Texas Country Music Industry at the Heart of Texas Country Music Museum. With over 100 artists are represented in the museum with stage costumes, musical instruments, autographs, posters, and other memorabilia that highlight Country Music's colorful past.
---
Sip the Wines of Dotson Cervantes
Taste the Wines of Dotson-Cervantes at this local vineyard and winery in the heart of Texas. Alphonse Dotson, a retired NFL player, and his lovely wife Martha grow some of the most-prized grapes in the state. Visit the place, listen to the stories, taste the wines, and experience the journey that is Dotson-Cervantes.
---
See a live show or featured film at the Historic Palace Theater
Built in 1927 in the heart of Brady, the Palace Theater now hosts a live event on the second Saturday of each month such as Musical Concerts, Comedy Shows, and Magic Acts to name a few. It is the perfect setting for a night out with that special someone or an entertaining family night with a featured film.
---

Get Your (Barbecued) Goat
If you're serious about your barbecue, there's one time of year you simply have to make your way to Brady. Every Labor Day weekend, the city hosts the legendary World Championship BBQ Goat Cook-Off, which has been drawing crowds from all over the South for more than 40 years. In the main event, upwards of 200 teams will compete to determine who can whip up the most magnificent mutton. The weekend also includes a pancake breakfast, arts and crafts vendors, a street dance with live music, and a fun run. And goat will hardly be the only food on the menu--funnel cakes, snow cones, quail, venison, stuffed jalapenos, and much more will all be calling your name. Don't think twice about attending; after all, no goats, no glory!
---
Hunt up a Good Time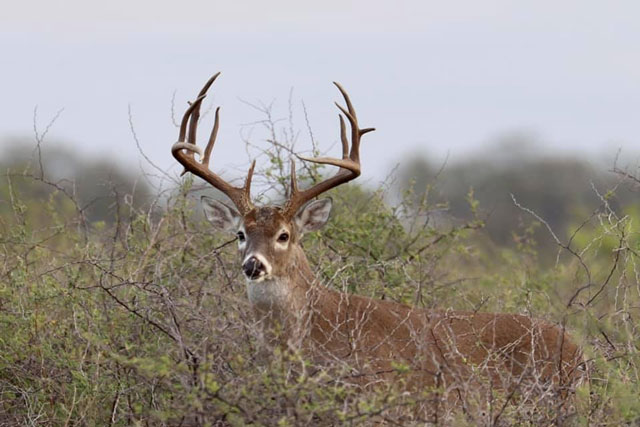 McCulloch County is known as an exceptional place to go deer hunting in Texas. In fact, one of the biggest deer in American history was taken here in 1892 by an unknown hunter, and thus is known as "the Brady buck." But throughout the year, hunters will find great numbers of turkey, dove, rabbit, and squirrel, as well as feral hogs, which can be hunted year-round. Consult the Brady Chamber of Commerce for a listing of Brady hunting guides and annual hunting leases; there are plenty of each to suit both day-trippers and serious hunters.
---
---
---