---
Things to Do in Brady
When you come to Brady, you might say you're a hundred miles away from a big city but a thousand miles away from stress. To really appreciate Brady's small-town charm, you'll want to plan on slowing down and savoring the good life. If you really feel the need for speed, you can always load up the boat or jet ski and head for the cool waters of Brady Lake. But a quiet, early-morning deer hunt, a stroll through a fascinating museum, a slow-cooked barbecue feast, these are some of the best things to do in Brady.
---
Head to the Lake
With 25 miles of shoreline and a surface area of more than 2,000 acres, Brady Lake is a medium-sized reservoir with big-time opportunities for fun on the water. Boating, skiing, and swimming can be done here, as well as excellent fishing for largemouth bass and catfish. Stop at the fully stocked lake store for advice on what the fish are biting. Launch your boat from one of the public ramps, or you can fish from the covered, heated fish house for a small fee. For overnight stays, the lake's 170-acre park provides RV hookups, tent sites, picnic areas, restrooms with showers, and 14 cabanas that are available to rent.
---
Relax in Downtown Brady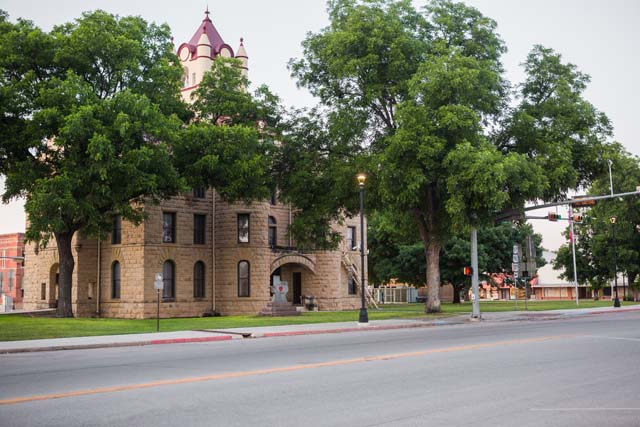 Downtown Brady is the place to go for shopping, dining, and sightseeing. The centerpiece of the downtown square is the Romanesque Revival-style county courthouse, built in 1900. To find out more about life in Brady for the people who used the courthouse way back then, head to the Heart of Texas Historical Museum, located in the old McCulloch County Jail building. The military and old jail displays helped it earn the title of "best small museum in Texas" from the Fort Worth Star Telegram. Then mosey over to Bridge Street, where you'll find everything from home improvement stores to spas, quilt shops to grocery stores. Some of your best dining options are here, too, including great barbecue spots like The Spread and Mac's BBQ.
---
Get Your (Barbecued) Goat
If you're serious about your barbecue, there's one time of year you simply have to make your way to Brady. Every Labor Day weekend, the city hosts the legendary World Championship BBQ Goat Cook-Off, which has been drawing crowds from all over the South for more than 40 years. In the main event, upwards of 200 teams will compete to determine who can whip up the most magnificent mutton. The weekend also includes a pancake breakfast, arts and crafts vendors, a street dance with live music, and a fun run. And goat will hardly be the only food on the menu--funnel cakes, snow cones, quail, venison, stuffed jalapenos, and much more will all be calling your name. Don't think twice about attending; after all, no goats, no glory!
---
Hunt up a Good Time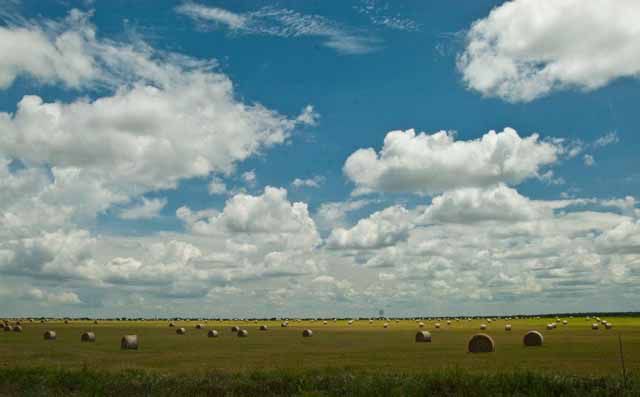 McCulloch County is known as an exceptional place to go deer hunting in Texas. In fact, one of the biggest deer in American history was taken here in 1892 by an unknown hunter, and thus is known as "the Brady buck." But throughout the year, hunters will find great numbers of turkey, dove, rabbit, and squirrel, as well as feral hogs, which can be hunted year-round. Consult the Brady Chamber of Commerce for a listing of Brady hunting guides and annual hunting leases; there are plenty of each to suit both day-trippers and serious hunters.
---
The Locker Sports Bar and Grill
Brady's premier sports bar and fine food restaurant located in downtown. Enjoy your favorite sports team, drink, eat and have fun!
109 North Church St., Brady, TX
---
D& J's
Old world craftmanship is on display every day at D& J's Good Ole Days. There are two locations in Brady, Texas that houses an extensive collection of antiques, nostalgic treasures, and unusual oddities from around the world. It is unique gem here in the heart of Texas!
109 W. Commerce St. Brady, TX

---
Come to Mac's for "no-nonsense" 'cue smoked low and slow over mesquite and served inside the newly renovated interior. The green chili mac-and-cheese and fried okra are customer favorites.
---
---