---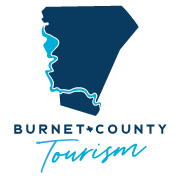 The Highland Lakes of Burnet County
Burnet County has five lakes running through it — Buchanan, Inks, LBJ, Marble Falls, and Travis — and has been affectionately coined the Highland Lakes of Texas.
Burnet County is adorned with parks galore: Inks Lake State Park, Longhorn Caverns, Muleshoe Bend and Balcones Canyonlands — to name a handful. But be sure to check out this comprehensive list; it's impressive!
If the outdoors is your thing, look no further! Whether you enjoy bird-watching, hiking, water sports or want to try out the only ski lift in Texas at Spider Mountain (an all-year mountain bike lift and park), you can find it all in the highland lakes area!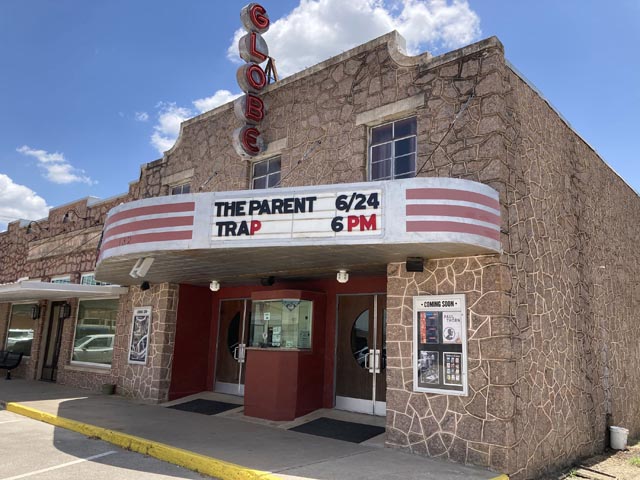 Bertram
Known best for its Oatmeal Festival every Labor Day weekend, this quaint town is the gateway to the Hill Country. Bertram is home to The Globe Theatre, where live music bellows from the stage most every Wednesday and most weekends.
Be sure to check out the local shops on Vaughan Street and end your day with a tasting at the local distillery, Flanigan's, an old converted lumber building from the early 1900s. Flanigan's isn't the only historic building in this vibrant town — it's full of them! — including the train depot that is situated right through the middle of town.
---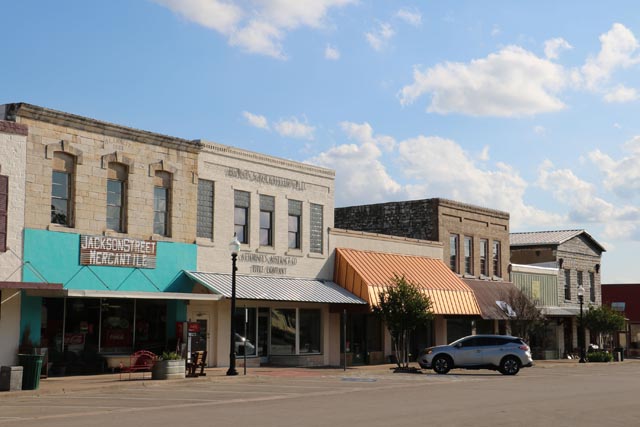 Burnet
While this town holds the county seat and the historic square is situated beautifully in the middle, it's real charm and draw is the Bluebonnet Festival! Every April visitors from all over gather for a weekend of parades, street vendors, fun runs, carnival games, and amazing live music! If you haven't been, be sure to add it to your calendar!
Most Saturdays, the passenger train can be found at the depot right on the edge of the square, where tourists disembark for a few hours to get a sample of the small town life on Burnet's historic square.
Burnet is known by locals and travelers alike as the Bluebonnet Capital of Texas, and every spring, the bluebonnets and other wildflowers litter the county roads, making for the ideal backdrop for all your spring pictures.
---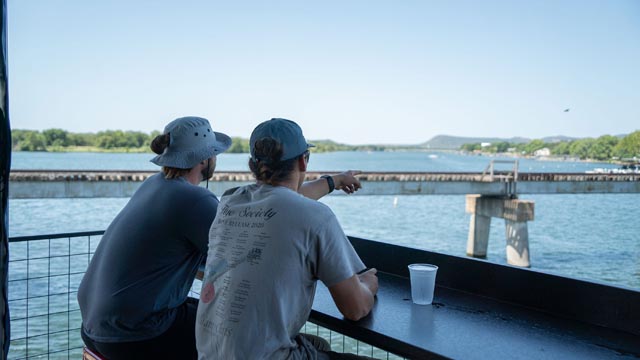 Kingsland
This lake town is home to both Burnet and Llano counties, but when the county line is right through the middle of Lake LBJ, you share!
Kingsland is the ideal location for boating, fishing, golfing, and more. The Legends Golf Course offers beautiful views of Lake LBJ as you tee off, and there is an abundance of lake activities and local eats you can access from land or water.
When the sun goes down, meander over to Grand Central Cafe for a cocktail and dinner in the infamous home turned restaurant that "Texas Chainsaw Massacre" was filmed in.
---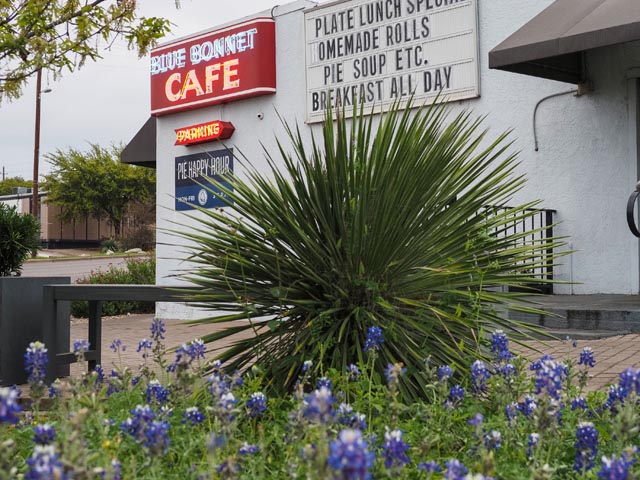 Marble Falls
The biggest of the cities within Burnet County is Marble Falls. Best known for its shimmering waters and walkable downtown district, this town gives you quintessential small town vibes.
Home to the famous Blue Bonnet Cafe, where you can enjoy pie happy hour, and a number of breweries that offer something for everyone — even the kids love the yard games, playscape and board games at Save the World Brewing Co.
Marble Falls is a must stop for any getaway, whether on a family, couple's or friends' weekend, you will find no shortage of adventure and entertainment in this hub of the Highland Lakes.
---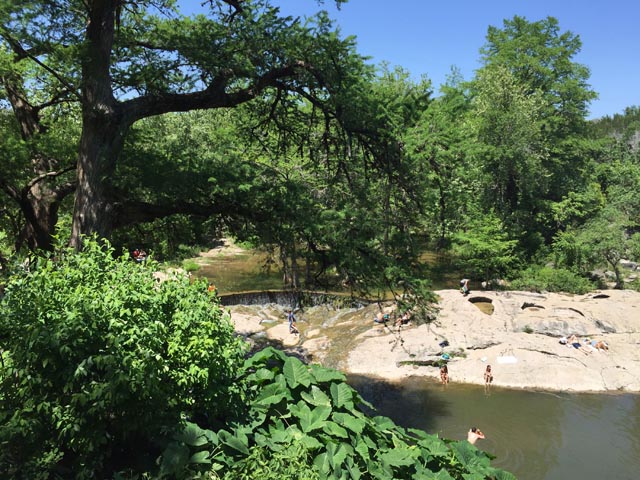 Spicewood
Spicewood's biggest claim to fame may be that it's the home of music legend Willie Nelson, where his Luck Ranch offers music events throughout the year. This small, unincorporated town is at the southern point in Burnet County and situated on Lake Travis. Krause Springs, offering camping and spring-fed pools with lush green landscaping, is another beauty you won't want to miss when in the southern part of the county.
After spending your day on the water, adventuring through the trees on a zip line tour or dancing to some live music, you'll find great, authentic Texas BBQ at Opie's.
---
---