---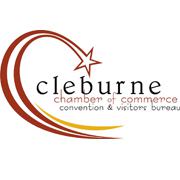 Attractions in Cleburne
Whether you enjoy playing in the great outdoors or doing something a bit more refined, Cleburne has much to offer you. This charming town, situated 30 miles south of Fort Worth, is full of fun things to do and fascinating places to visit. Explore one of the most important cattle driving trails at The Chisholm Trail Outdoor Museum, cast a line at Lake Pat Cleburne, or attend a musical at the Plaza Theatre Company. Not enough for you? Browse one of the world's largest collections of Gone With the Wind memorabilia at the Gone With the Wind Remembered Museum. These are just a few examples of the attractions in Cleburne. Check out the many other places to visit below.
---
Cleburne Carnegie Players
A community theater in Cleburne named after Andrew Carnegie that started performing in the 1980's. The Carnegie Players present four shows a year at the performing arts center in the Cleburne Conference Center.
1501 W. Henderson
Cleburne, TX 76033
(817) 645-9255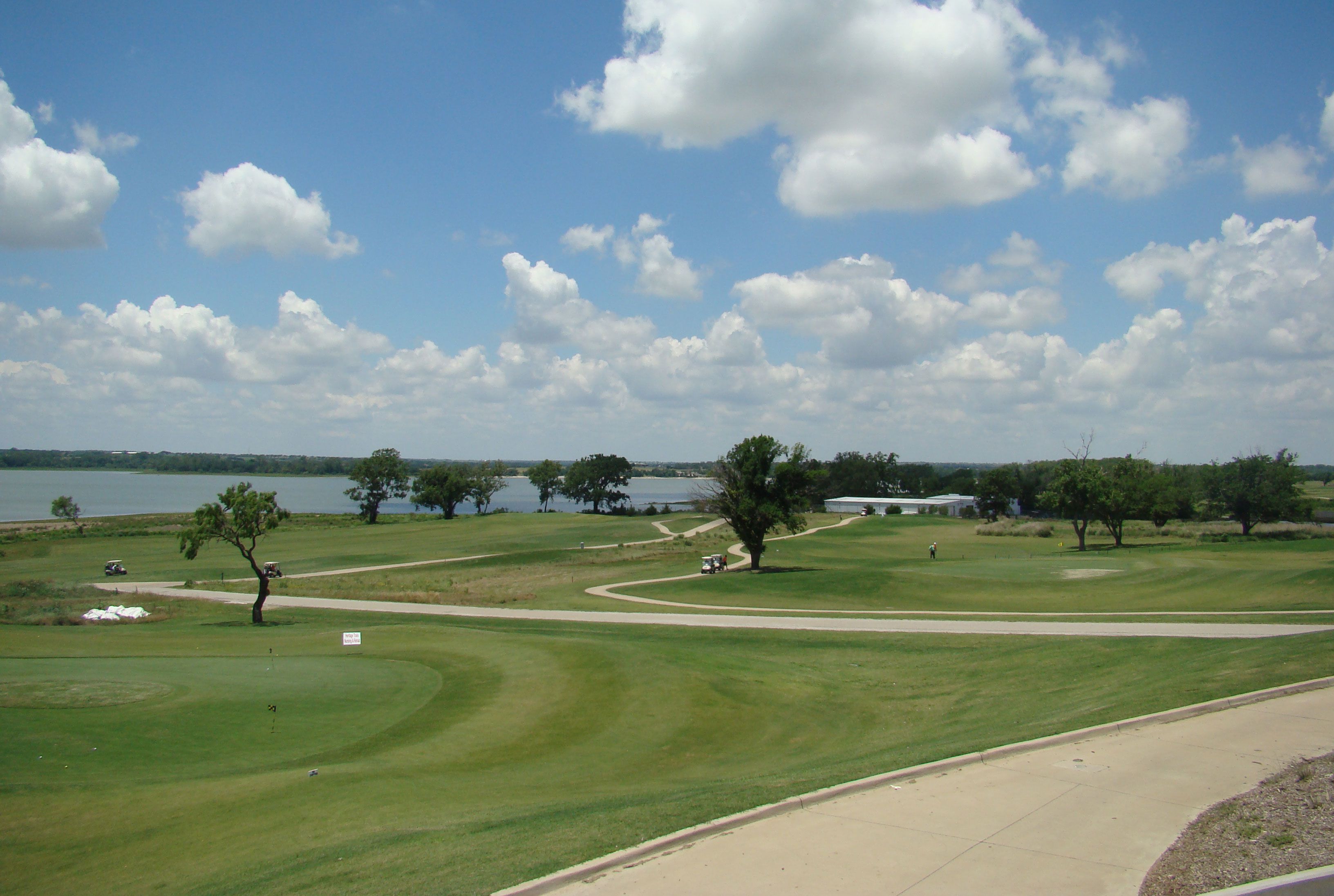 ---
Cleburne Golf Links
Play your way through Cleburne Golf Links, an 18-hole par-72 course built right on the shore of Lake Pat Cleburne. A comprehensive practice facility, a full-service golf shop, and a clubhouse grill are all on site, putting everything you may need all in one place. Tee times can be purchased online.
2501 Country Club Road
Cleburne TX 76033
(817) 641-4501
---
Cleburne State Park
A more than 100-acre lake, dense forests, and fields of wildflowers comprise Cleburne State Park, a picturesque natural area just a few miles southwest of Cleburne. Cleburne is best known for its more than five miles of mountain biking trails that offer a variety of terrain and challenge for riders of any skill level. Camping and fishing are some of the other things to do at the park as well. Cleburne State Park is open year-round from 7 a.m. to 10 p.m.
5800 Park Road 21
Cleburne, TX 76033
(817) 645-4215
---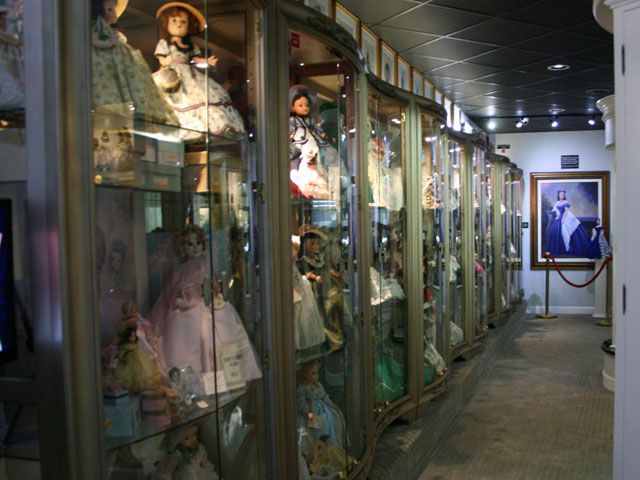 Gone With the Wind Remembered Museum
Fans of the hit book and movie Gone With the Wind can't miss the Gone With the Wind Remembered Museum in Cleburne. The museum houses one of the world's largest collections of memorabilia related to Gone With the Wind, including clothing and props used during the original shooting of the movie. Visitors are welcomed the museum Thursday through Saturday during normal business hours.
305 East 2nd Street
Cleburne, TX 76031
(817) 774-2844
---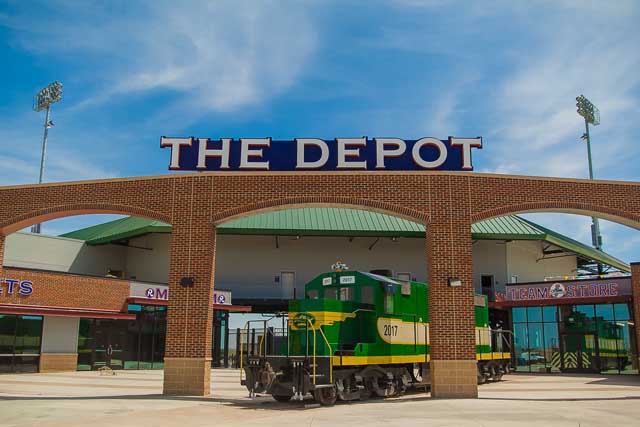 The Depot at Cleburne Station
The home of the Cleburne Railroaders a new minor league baseball team and FC Cleburne a premier soccer league. The Depot is one of the most unique professional baseball stadiums with its railroad theme and intimate setting. The stadium will hold over 4,000 spectators and will also be hosting concerts, events & more.
---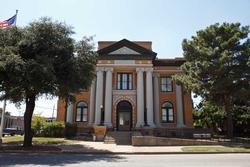 The Layland Museum of History in Cleburne houses a collection of photographs, clothing, and other artifacts that show the town's history from before the arrival of European settlers to the 20th century. These items are displayed on the second floor of the gorgeous historic Carnegie Library, built in the heart of downtown Cleburne in 1905. The museum is open Tuesday through Saturday during standard business hours.
201 North Caddo Street
Cleburne, TX 76031
(817) 645-0940
---
Plaza Theatre Company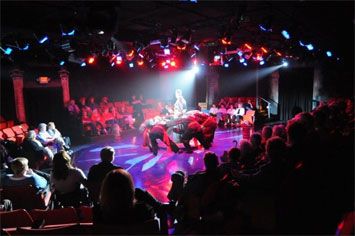 Cleburne's Plaza Theatre Company is a non-profit performing arts company known as one of the best theatre groups in the Dallas-Fort Worth area. The theatre offers a wide variety of musicals and plays year-round at its location in downtown Cleburne. Tickets can be purchased on Plaza Theatre's website.
111 South Main Street
Cleburne, TX 76033
(817) 202-0600
---
Songbird Live!
If you're a music fan, make sure to stop by Songbird Live, an intimate music venue nestled on the east side of downtown Cleburne. Songbird Live hosts performances from top-class musicians that play blues, jazz, country, classic rock, and more. Shows are held on Saturdays throughout the year, and tickets can be purchased in advance online.
210 East Henderson
Cleburne, TX 76031
(817) 489-4840
---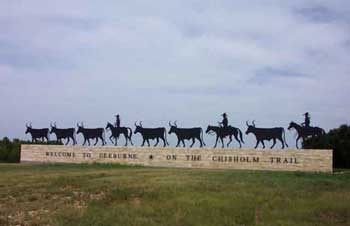 The Chisholm Trail Outdoor Museum
Cleburne sits just a few miles away from the historic Chisholm Trail, a 19th-century path used by cowboys to drive thousands of head of cattle to Kansas. Part of the trail's story is told at The Chisholm Trail Outdoor Museum, a living history ranch that features a stagecoach station, blacksmith shop, replica teepees, Big Bear Native American Museum, and the oldest log courthouse in Texas. The outdoor museum is open seven days a week.
2929 West Henderson Street
Cleburne, TX 76033
(817) 648-0989
---
---