---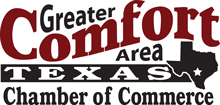 Comfort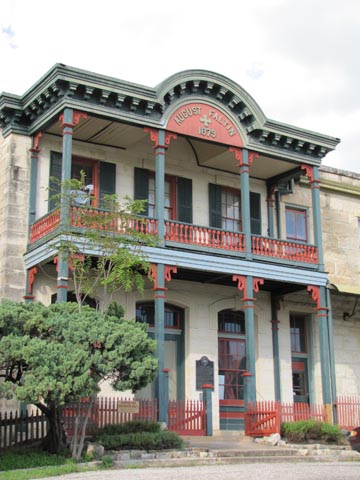 An antique town with a bright future
The community of Comfort Texas is centrally located along the banks of the Cypress Creek, just above the confluence with the Guadalupe River in the beautiful Texas Hill Country. Uniquely located among the hills with just a short drive to Boerne, Fredericksburg, Bandara or Kerrville, and only 35 minutes to San Antonio, Comfort has been designated a National Historic District and is listed in the National Register of Historic places. There are currently 26 historic markers in and around the community. Nestled among century-old buildings are intriguing antique stores, distinctively unique shops, a distillery, wine bars, public library, and the Comfort Heritage Foundation/Museum. Our restaurants offer a variety of foods from wood-fired pizza and chef-quality sandwiches to gourmet bistro dining, authentic Mexican food, and much in between. A variety of B&B's, Guest Houses and Event Centers are available in town as well as scattered throughout the countryside.
The Downtown Historic District features authentic nineteenth century German-style architecture—substantial limestone buildings and lovely frame homes, businesses and residences standing side-by-side that make for a delightful walking tour of town.
The areas outside of town are equally inviting. Close by are wineries, camps for kids, a golf course, river access, biking and hiking trails, pottery gallery, a bat tunnel, a natural cave, and scenic drives. The area's B & Bs, Guest Houses and Event Centers are suitable for weddings, family reunions, and dinners from casual to elegant.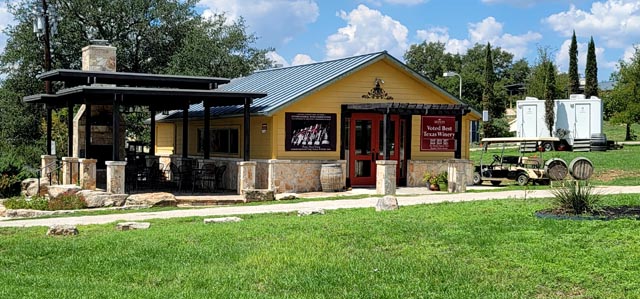 Comfort, is a charming blend of town and country with historic Germanic origins dating back to the 1850's. The town of Comfort was only six years old when Abraham Lincoln was elected president of the United States. In 1860, Comfort became the County Seat of Kerr County until 1862, when County Lines were redrawn, and Comfort was relocated into Kendall County which was formed out of the then existing counties of Kerr and Blanco. The first public school was opened in Comfort shortly after its founding, and the first community church was built in 1892. The Comfort News, still in operation today, was established in 1904 noting a recorded population of 500. The publisher described Comfort as a town "situated among the beautiful West Texas hills, 1500 feet above the level of the sea. Comfort's winter climate is as mild as that of the South of France with the advantage of being dryer and more bracing. Comfort's summer climate is as pleasant as that of our Northern Lake resorts, with the advantage of being free from malaria." (July 1, 1904) While our last few summers may have been a bit warmer on some days than in 1904, we are still free from malaria!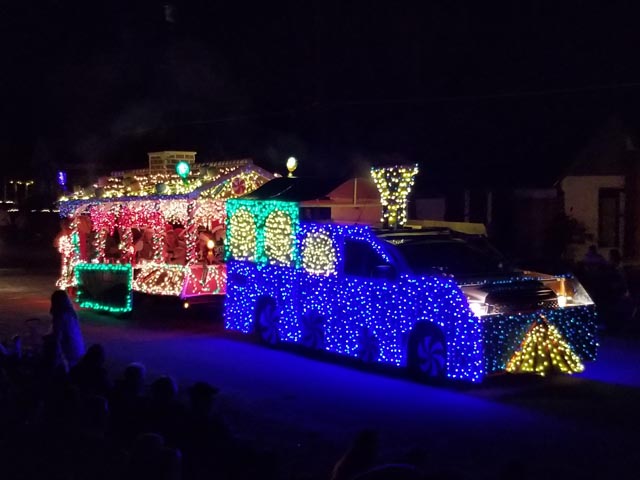 For a small town, Comfort has a big town attitude! Comfort Park sports a state-of-the-art playground for youngsters of all ages and is the site of many community events: Comfort Area Farmers Market, wedding receptions, dinners, dances, non-profit fundraisers, and community gatherings to name a few. We do it up right with our annual Independence Celebration, where you can enjoy a parade, the finest of Texas BBQ, and other delights. The Historic Downtown area hosts the Fall Arts Festival, Harvest Fest, Diva Day and Girl's Night Out. And you won't want to miss the greatest extravaganza of the year, Christmas in Comfort, with food, entertainment, craft vendors and a beautiful lighted nighttime parade (Weinachten Lichter) followed by an impressive display of fireworks. Be sure to stop by Comfort Park to see the restored life-size Christmas Nativity figures on display from mid-November through December.
In addition, for the EV (electric vehicle) traveler, Comfort has the only DC fast charger between San Antonio and Kerrville that is open to the public, plus a Level 2 charger is only a few parking spaces away giving many more miles per minute! The chargers are equipped with two different cables to accommodate different vehicles. Make Comfort a destination stop on your tour of the Texas Hill Country and enjoy a historic view of the past with the updated convenience of today.
---
---