---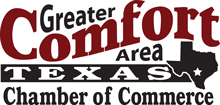 Comfort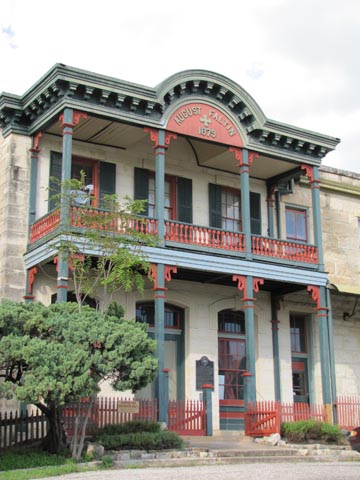 Situated on the banks of tranquil Cypress Creek, the charming town of Comfort extends a cozy welcome to visitors—just as its name suggests. Conveniently located minutes from San Antonio in the beautiful Texas Hill Country, Comfort is packed with small-town allure, friendly people and one of the state's best preserved historic districts. While compact, downtown Comfort is home to a surprising number of restaurants, shops, tasting rooms, as well as world-class antiquing. You could say that history loves company in Comfort, an antique town with a bright future!
Visit Comfort and one of the first things you'll notice is its German heritage. The community was founded in 1854 by German immigrants known as Freethinkers, and you can still see evidence of their architectural craftsmanship through the town's 18th Century limestone structures.
Comfort itself has been designated a National Historic District with numerous buildings and sites listed on the National Register of Historic Places. More than 100 buildings date back to the 19th Century, and 26 markers signal structures of historic significance. Many of them are located in the Comfort Historic District, and are home today to residences, antique shops, restaurants and places to stay.
Indeed, accommodations of all sorts are sprinkled throughout downtown and its environs, giving visitors, many locally operated inns, and bed-and-breakfasts to choose from. Among them is the boutique Hotel Giles, named for its architect, Alfred Giles, and situated in a building constructed in 1880. Enjoy a chef-driven breakfast and hop on one of the retro bicycles lent to guests to explore downtown.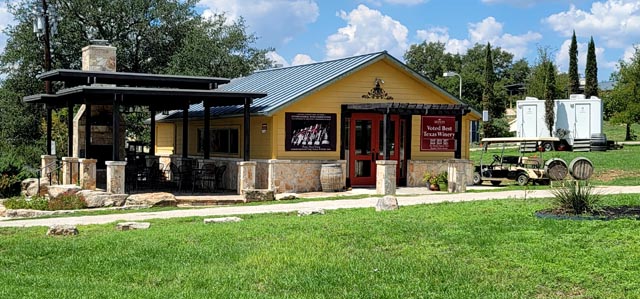 Comfort's Historic District is also home to many of the town's annual events, including the Fall Arts Festival, Harvest Fest, Diva Day, Girl's Night Out, and the most anticipated celebration of the year, Christmas in Comfort, during which locals and visitors gather for a full day of entertainment that includes 125 arts and craft vendors, tasty cuisine, and a nighttime parade with lighted floats and a fireworks display.
Visitors quickly discover that downtown Comfort is filled with seemingly endless opportunities for shopping, sipping, and enjoying a great meal. Stop in the Comfort Visitors Center at the corner of 7th and High Streets for advice on how to organize your day.
Antique lovers won't want to miss the Comfort Antique Mall in the heart of the district, a trove of antiques and vintage finds that span Colonial times to the 1950s. Shoppers also love the 8th Street Market, a co-op of designers, and shops selling unique and eclectic items. When you shop at The Elephant Story, a fair-trade goods shop located in an old saloon, 100% of profits go to elephant rescue efforts and education.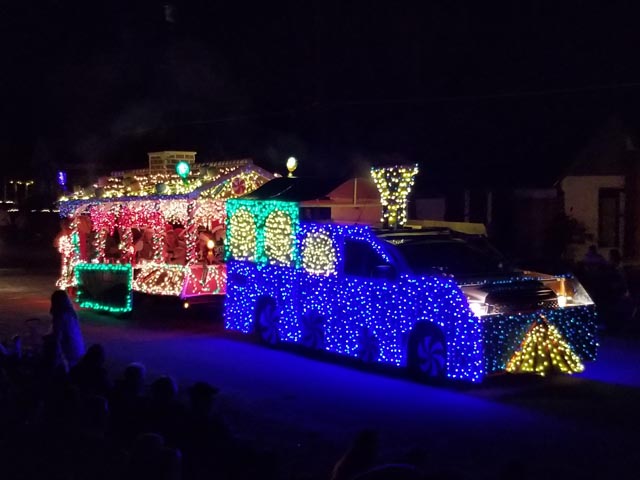 No doubt shopping will inspire a healthy appetite, and downtown Comfort serves up all sorts of enjoyable fare, including casual gourmet cuisine, hometown pizza, authentic Mexican, and fine dining. Munch on a healthy salad, a fresh sandwich, or a fancy entrée at High's Café and Store, a crowd favorite. Taste creative pizza toppings at locally owned Comfort Pizza, or sink your teeth into a tender, Texas-style filet Mignon or ribeye at Food for the Soul Bistro.
A visit to Comfort isn't complete without sampling local wines. The town is home to three wineries, Singing Water, Bending Branch and Newsome Vineyards. Enjoy wine tastings, great food, and live music at Singing Water, located a short distance from downtown. Also minutes from downtown is Bending Branch, which welcomes visitors to its Estate Tasting Room seven days a week.
The winery's downtown tasting room, Ursa at Branch on High, serves some of the Bending Branch's finest labels, along with award-winning wines from its California winery, Ursa Vineyards. The Newsome Vineyard tasting room in downtown Comfort samples not only wines produced by the winery, but also other excellent Hill Country wines that incorporate Newsome's grapes.
Visit Comfort today! "An antique town with a bright future." You'll be glad you did.
---
---