---
Things to Do in Harker Heights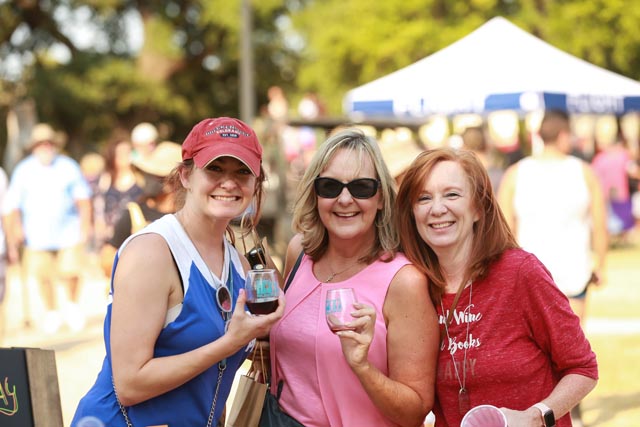 Located in the heart of Central Texas, Harker Heights welcomes visitors with a wide variety of activities. Plan a visit and see why Harker Heights is known at the region's "Bright Star of Central Texas."
Ease Your Stress with a Weekend on Stillhouse Hollow Lake
Texas is all about wide open spaces, big skies, fresh air, and few places offer the chance to enjoy the great outdoors like Harker Heights. Located less than 15 minutes away from the city is serene and beautiful Stillhouse Hollow Lake, a beautiful 6,430-acre reservoir just waiting for you to spend the weekend on the water.
Test your luck with the lake's generous bounty of large and small mouth bass, catfish, and crappie. Spend the night at stunning Dana Peak Park, a beloved recreational area and campground that features picnicking, boat landing, walking trails, pristine birding trails, campsites, and RV hook-ups. Enjoy Union Grove Park located on the southwestern shore of the lake, where you can hit the water, hike, bike, ride horses, or host a large group gathering. Fun times are ahead in Harker Heights!
Take a National Mounted Warfare Museum Tour
Find yourself immersed in a unique world of infantry and horseback riding at the National Mounted Warfare Museum in Harker Heights. Honoring the legacy of soldiers and military units who trained on horseback and rode them during war times, this large-scale, state-of-the-art museum offers an intimate glimpse into the longstanding history and heritage of mounted warfare.
Feel Like a Kid Again
Harker Heights provides all sorts of family friendly activities, which means adults can blow off steam and feel like a kid again! Get in touch with your artistic side at Painting with a Twist, where you can create your own personal masterpiece as you sip wine along the way.
Head to one of many Harker Heights parks for a breath of fresh air or a relaxing midday stroll. There are jungle gyms for the kids to play on and picnic tables to enjoy brunch. Be sure to check out the parks and recreation events, including the weekend Farmers Markets, on select dates for locally grown and fresh artisan goodies.
See how you fare on a rock face (not a real one!) at Boulders Climbing Center, home to 40-foot simulated rock walls with top rope stations, auto-belays, a bouldering area, and more. It's perfect for both beginners and experienced climbers.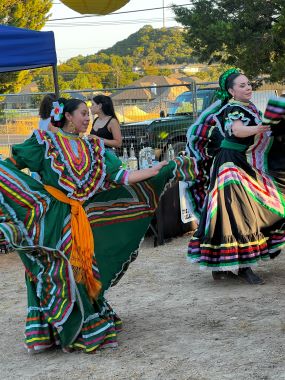 Savor a Taste of Texas at the Region's Top Food Festival
Every year in September, thousands of foodies come from miles around to attend the famed Harker Heights Food, Wine & Brew Festival, and its newest addition, the Tacos & Tequila Festival.
The Food, Wine & Brew Festival features dozens of booths set up in Harker Heights Community Park where patrons sample creative and delectable cuisine prepared by food trucks, chefs, and culinary teams. As you munch your way through this diner's paradise, enjoy live music and dancing. It's a great opportunity to savor the region's craft beer, local wine and spirits, and of course, its diverse cuisine.
The Food, Wine, and Brew Festival also includes a new event held on the second Friday of September: the Tacos & Tequila Festival. The gathering features everyone's favorite hand-held food in its many delicious forms. Enjoy this veritable taco heaven while also sampling numerous tequila-forward craft cocktails.
---
---