---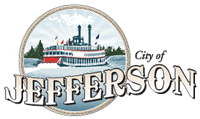 Events in Jefferson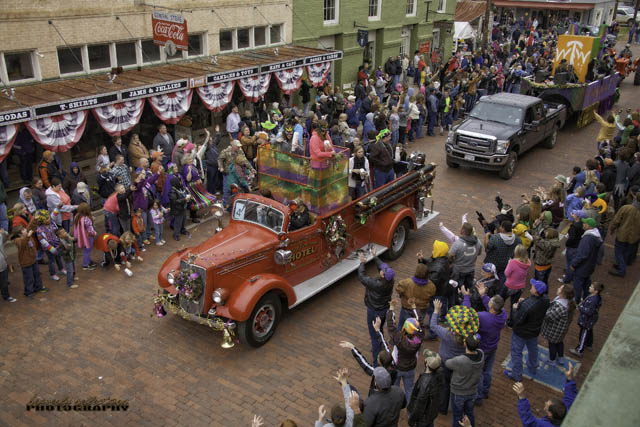 Although Jefferson isn't the bustling river port town of its heyday, it still attracts many travelers each year with its one-of-a-kind annual events. The Pilgrimage and Civil War Weekend - one of the most beloved East Texas events - happens every spring in Jefferson, as does the ever-boisterous Mardi Gras celebration. Its holiday events make for an especially magical time to visit, as many of the local attractions put on special programming at these times.
Use these key events in Jefferson as a guide when you plan your next East Texas getaway.
---
January
Quilts on the Bayou
Fast becoming one of the largest quilting expos in the state, Quilts on the Bayou features demonstrations and lectures on the hobby, more than 100 quilts on display, and several contests.
120 East Austin Street
Jefferson, TX 75657
Pulpwood Queens and Timber Guys Book Club Girlfriend Weekend
---
February
Mardi Gras Upriver
Jefferson's annual Mardi Gras bash is just about as close as you can get to the one in the Big Easy, both literally and figuratively. The live music, parade, costume contest, arts and crafts, carnival, and gumbo draw thousands of revelers each year, so make your hotel reservations early.
Downtown Jefferson
Jefferson, TX 75657
---
March
Jefferson Gun & Knife Show
Celebrate the Second Amendment at Jefferson's annual springtime emporium of guns, knives, archery equipment, and outdoor sporting goods. Discounted admission is available to active military personnel and NRA members, and police officers in uniform get in free.
305 East Austin Street
Jefferson, TX 75657
---
April
City-Wide Rummage Sale
During the first weekend in April, downtown Jefferson becomes one big flea market as locals bring out treasures that are just waiting to be discovered. A map with points of sale is available from the Chamber of Commerce.
Downtown Jefferson
Jefferson, TX 75657
History Haunts and Legends Conference
(903)601-3375
Outlaws Nationals Car Show
Each year in April we host the longest running car show in Jefferson Texas. In fact it is our 19th year and we are still roaring into the future.
We are going to have Karaoke on Friday night. Saturday there will be live entertainment and a live auction. Awards will be given on Saturday before the auction. Live band to follow.
It will be a great time! We are looking forward to seeing you there!
This April 19-20, 2019 the cars will be lining our lovely historic brick streets her in Jefferson Texas.?
---
May
Pilgrimage and Civil War Weekend
Enjoy a guided tour of Jefferson's gorgeous homes and churches, then head to the Historic Jefferson Railway for a reenactment of The Great Locomotive Chase and Naval Battle of Port Jefferson. The weekend also includes the annual Diamond Bessie Murder Trial at Jefferson Playhouse, Civil Ware reenactments, a quilt and fiber-art show, and a craft and plant fair.
400 East Austin Street
Jefferson, TX 75657
Big Cypress Corvette Classic Car Show
ghost95vette@hotmail.com
---
July
Independence Day
Jefferson salutes America every Fourth of July with a free festival, featuring a children's parade, lots of jazz and bluegrass music, and fireworks over Big Cypress Bayou.
Downtown Jefferson
Jefferson, TX 75657
---
August
Jefferson's Civil War Symposium
Registration Information: contact Museum at 903-665-2775
---
October
Taste of Jefferson
One of the city's most popular events, Taste of Jefferson spotlights the best food offerings from local restaurants, cafes, and hotels. Enjoy live music and cheer your heart out at the spirited "waiters race."
Austin Street
Jefferson, TX 75657
City Wide Rummage Sale
---
November
Annual Christmas Parade
The city rings in the Christmas season each year with a rousing parade through downtown, complete with vintage cars, a marching band, and Old Saint Nick riding in a fire truck. A tree lighting ceremony in the "Enchanted Forest" follows.
Downtown Jefferson
Jefferson, TX 75657
---
December
Jefferson Candlelight Tour of Homes
Over two weekends in December, you can tour Jefferson's charming historic homes - including Singleton's Virginia Cross House and 1862's Dotson-King House - by the soft glow of candlelight.
South Line Street
Jefferson, TX 75657
---
---