---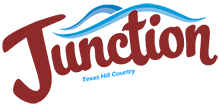 Events in Junction
A disc golf tournament, rodeo, and a fly fishing festival are among the many fun and family-friendly events in Junction, Texas. Read on to see some of the town's top events so you can plan your next trip to this Hill Country paradise.
---
January
Piatigorsky Foundation Concert
Enjoy an exceptional concert from expert performers at the Piatigorsky Foundation Concert in Junction. This event is held at the First Baptist Church Sanctuary in late January. Admission is free, but donations are accepted.
202 South 8th Street
Junction, TX 76849
---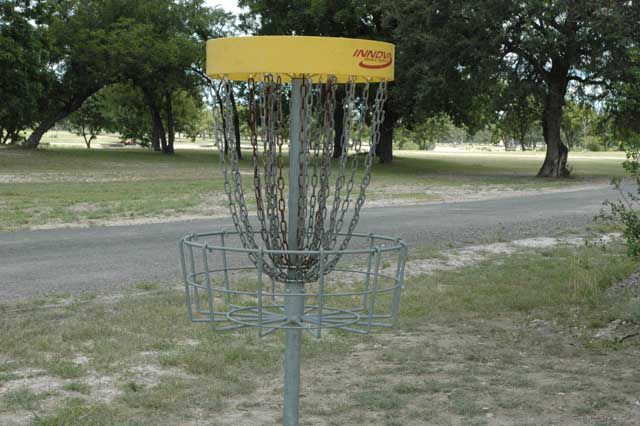 February
Disc Golf "Freezer" Tournament
Watch some of disc golf's best players vie for the top prize at Freezer Disco Golf Tournament in Junction. This late-February Professional Disc Golf Association (PDGA) event features about 100 teams that travel to Junction to compete.
Junction, TX 76849
---
March
Easter Pageant
Observe a reenactment of the crucifixion and resurrection of Jesus Christ at the annual Easter Pageant, produced by the Men's Bible Class in Junction. The reenactment is held the Saturday evening before Easter Sunday in an outdoor theater on the Easter Pageant grounds, situated off of FM 2169 near Lover's Leap.
FM 2169
Junction, TX 76849
---
April
Outdoor Women Gone Wild
This annual event offers ladies a great opportunity to brush up on their archery, bird watching, fly fishing, shooting, and outdoor photography skills. Self-defense lessons, mosaic cross making, team wagon driving, and more are also available.
402 Main Street
Junction, Texas 76849
---
July
Freedom Celebration – Concert & Fireworks
Celebrate Independence Day in style at the Freedom Celebration in Junction. Bring a lawn chair to Junction City Park and watch as a fireworks show lights up the night sky.
FM 2169 and TX-481.
Junction, TX 76849
---
August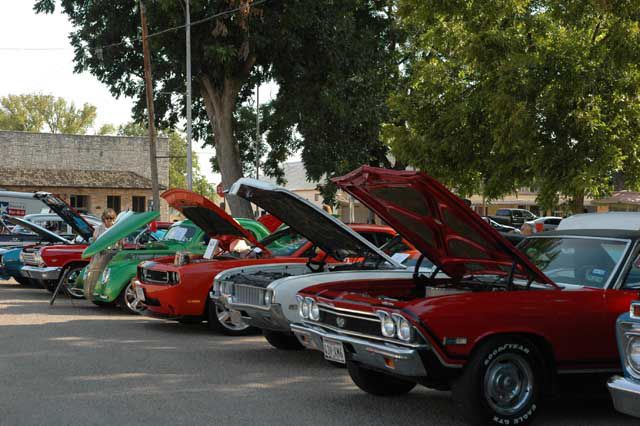 Martin Car Show
If you're an auto enthusiasts, don't miss the Martin Car Show. Every year, this event brings classic cars, hot rods, and many other types of unique vehicles to downtown Junction. Check out the cars, explore the Kimble County Courthouse square, and then go and cool off in the beautiful Llano River that's just a few blocks away.
501 Main Street
Junction, Texas 7684
HCFA
Come on out to this Hill Country Fair Association event for a rodeo, nightly dances, a parade, a car show, and class reunions! This two-day event is held at the Hill Country Fair Grounds just outside of Junction.
FM 2169
Junction, TX 76849
---
September
Kimble County Labor Day
Enjoy a relaxing day under the shade of old pecan trees, while savoring great food and plenty of entertainment, during Kimble County's family-friendly Labor Day event.
FM 2169
Junction, TX 76849

Up & Back Kayak Race BBQ Cook-off
Annually Labor Day Weekend
This event will begin in the Junction City Park where boating enthusiast will set in and paddle UP the South Llano River approximately 14.5 miles to the "first crossing", flip around and paddle back to Junction for a round-trip of approximately 30 miles. Prizes will be awarded with a cash grand prize drawing. All who finish the race will be eligible to place their name in the hat for the cash grand prize. You do have to finish in a "timely" manner, but 1st place is not the automatic recipient of the grand prize. Contact Hoytt Moss for more details at 446-6565.
---
October
Oktoberfisch
Spending a summer day (or two) fishing in a picturesque Hill Country lake; does it get any better than this? If you said "no," then you need to check out Oktoberfish, a fly fishing festival in Junction. Two days of special events, including a fishing tournament, raffle, kayak race, live music, and movie nights, are part of the festival. Registration for the event can be done on Fredericksburg Fly Fisher's website.
Junction, TX 76849
Trappers & Fur
The Texas Trappers and Fur Hunters Association's two-day annual event includes booths that showcase games, guns, knives, arts, and crafts for all ages. Seminars about a variety of topics are part of the festival as well.
440 US Highway 83
Junction, TX 76849
---
November
Wild Game Dinner
Junction's Wild Game Dinner is a large community event that includes great food and the chance to win a variety of prizes, such as guns, knives, and trips.
440 US Highway 83
Junction, TX 76849
---
---