---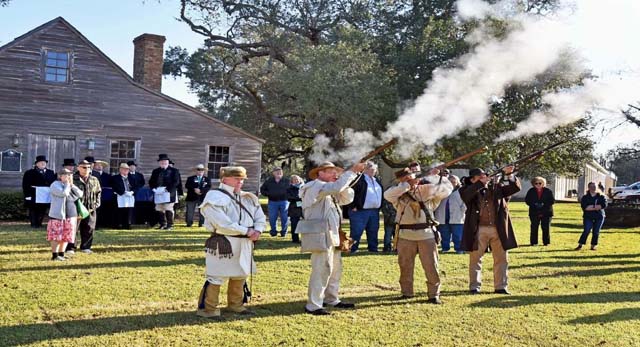 West Columbia welcomes you with open arms and is hungry to share all of the wonders it has to offer. Our city is unparalleled in Texas History, with so many firsts here that it is difficult to list them all. Historical sites and markers tell the history of the land, where the Republic of Texas, and later the state of Texas, began.
West Columbia's claim to historical fame is that we were the First Capitol of the Republic of Texas, and we have determined to share our rich heritage and progress with locals and tourists alike. Our accurate Replica of the First Capitol Building (the original was washed away in the Great Hurricane, Galveston Storm of 1900) is a great place to begin your adventure. The Visitor's Center, adjacent to the Replica, has information regarding historical sites, retail, dining, and events including suggested itineraries.
Early Texas history is amply portrayed in West Columbia with sites including the Varner-Hogg State Historic Site; the Veteran's Memorial Park, the site of the First Capitol of the Republic of Texas; Columbia Historical Museum; The Rosenwald School; the Capitol of Texas Park; East Columbia Historical District; Ammon Underwood House; Waddy Cabin; Old Columbia Cemetery; Charlie Brown Historical Marker; and Nash Prairie Preserve, among others.
Early West Columbia dates back to 1824, when Josiah Bell, one of the original 300 of the Stephen F. Austin land grants, laid out his vision of the town. Located at the intersection of two major highways, West Columbia is never far from big city conveniences. West Columbia is thriving sixty miles south of Houston, fifteen miles north of Lake Jackson, and thirty minutes from the Gulf of Mexico.
During our rapid growth, you can still have an experience that is not crowded, with lots of personal service and attention, and a real small-town friendliness. Our retail, dining, and shopping venues are growing in number monthly and we invite you to come experience our City.
---
---