---
GrapeFest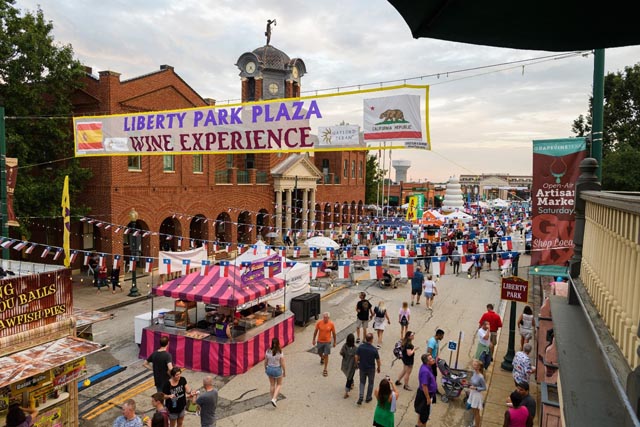 September 14 - 17, 2023
Thirty years ago, if you'd walked into a nice restaurant and asked the sommelier what Texas wines they have, he probably would have told you that there is no such thing. Ask him today, however, and he'll reply, "White or red?" In recent years, the Lone Star State has become a major player in American wine production, and there's no better place to taste some of the best varietals local wineries have to offer than at the largest wine festival in the Southwest, the annual GrapeFest in historic downtown Grapevine, Texas.

One of the best-attended Grapevine events and most popular festivals in Texas, GrapeFest is much more than just a wine tasting event. In the run-up to the main event, there's a golf and tennis tournament, and an Italian car show. Over the festival's four days, you'll enjoy live entertainment, carnival games and rides, contests, and shopping at the stores and street vendors along Main Street in Grapevine. The latter includes everything from pottery and glassworks to jewelry, artwork, pet treats, and furniture made by talented artisans from the Dallas and Fort Worth area and beyond. Live bands will be rocking non-stop on three stages, and children will love the interactive activities inside KidsWorld, featuring LEGOLAND Discovery Center's Fun Builds and Sea Life aquarium exhibits.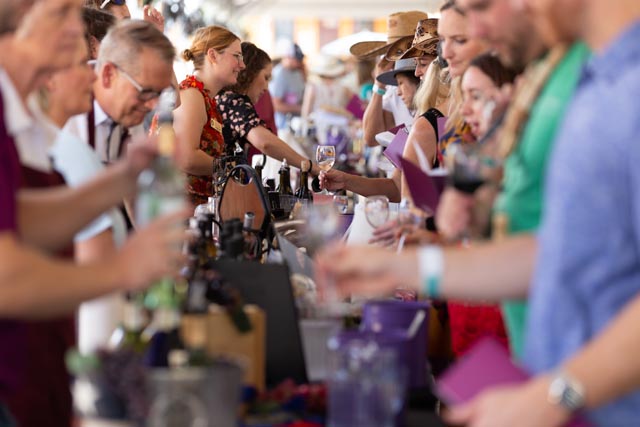 Of course, wine is the star of the show. In 2015, 43 local wineries were represented at GrapeFest, offering a total of 162 Texas wines for sampling or purchase. In the People's Choice Wine Tasting Classic, the largest consumer-judged wine competition in the country, participants anointed their favorite entrants for 10 categories of wine, including best blend, best sweet, best dry, and best rosé. Teams of two compete in the always-entertaining GrapeStomp to determine who could turn 18 pounds of grapes into the most juice in two minutes and earn the coveted Purple Foot Award. Grapevine kicks off festival week with the black-tie gala Texas Wine Tribute Dinner and Auction honoring a Texas winery that has helped promote the industry in the state.
Wine isn't the only refreshment you'll find at GrapeFest. The Champagne Terrace in Liberty Park is a crowd favorite where you'll receive a complimentary wine glass to sip bubbly and relax in the shade and listen to live jazz. You'll also find booths throughout the festival grounds selling craft beer that pairs well with pizza, turkey legs, fajitas, or wild game sausage from one of the food trucks that will be on hand during the festival. Downtown restaurants will also be in full gear satisfying hungry festival-goers. For expert instruction on making your own first-class cuisine at home, check out the Palate Pleasers at the Palace, culinary sessions taught by chefs from The Culinary School of Fort Worth.
Discover some fabulous new wines or get reacquainted with some classic blends as you listen to great music, savor some delicious food, and make new friends in Grapevine, the headquarters of the Texas wine industry.
---
---