---
Wild West BrewFest - MARCH
MARCH 22 - 24, 2024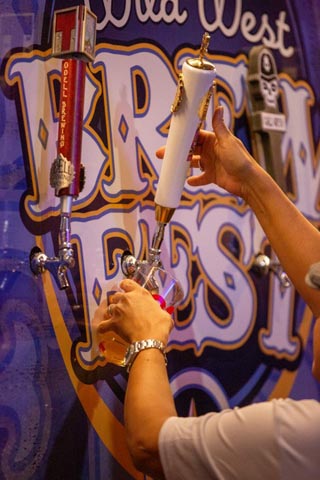 Wild West Brewfest: This is OUR Passion!
If beer is your passion, head to Katy, Texas, and the Wild West Brew Fest!
"The Good, The Craft and The Beer," is the theme of Katy's annual craft beer tasting event that kicks off in November with the "The K-Town Throwdown." The fun and foam don't stop there! Join the Rotary Club this fall as they host the official launch party at Typhoon Texas with the actual Wild West Brew Fest taking place in early November. Wild West Brew Fest is an outdoor beer sampling event and festival that offers multiple live music stages, lounge areas, and more. Enjoy international and locally crafted beers made right here, deep in the heart of Texas. Ticket prices vary, with something to fit any budget, so be sure not to miss this Hefeweizen Hoedown!
Top Beer Festival in North America
Voted the "Top Beer Festival in North America" 3 years in a row by BeerYeti.com, this fantastic fall event has made its mark on the town of Katy and a lasting impression on all who have attended. The festival has grown over time from around 1,000 to over 10,000 visitors. Think those numbers are impressive? How about these stats, it takes 460 volunteers plus 70 Rotarians to get this giant ball of brew rolling and they use over 22,000 pounds of ice during the event.
In past years, the Wild West Brew Fest has had over 100 different breweries in attendance serving more than 600 varieties of different of microbrews, malts and more. From the craft connoisseur to the brew curious, this festival offers something for whatever "ales" you. While beer is the main attraction, there are a ton of ways to stay elevated over the 3-day duration of this celebration! A brewer's competition, food trucks and live bands plus transportation to and from local hotels have kept Houstonians and visitors from around the world, happy to get wild, brew style. With a variety of ticket packets to choose from, there is something for everyone.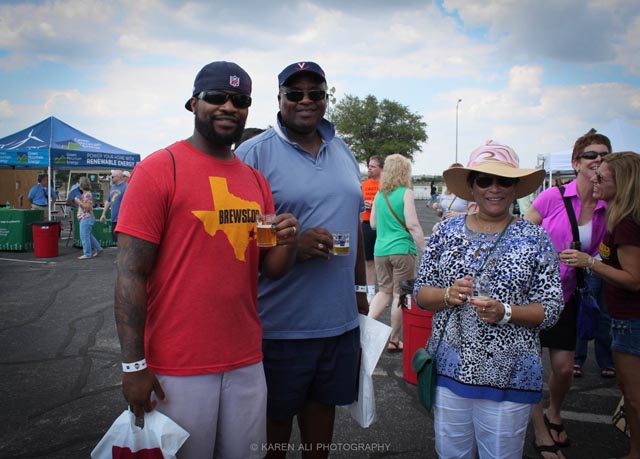 Alcohol & Altruism
The Wild West Brew fest is one of Katy's largest philanthropic events. Rated the "#1 Beer Event in North America," by BeerYeti.com and hosted by the Rotary Club of Katy, all the funds from Wild West Brew Fest go directly to local charities. Festival founder and Katy, TX Rotary club member David Loesch was inspired by a trip to Colorado, where he attended a festival in Breckenridge. David brought this idea back to Texas and more than a decade later the Wild West Brew Fest is considered as one of the best Porter parties that the country has to offer. A mecca for craft brew lovers and those that just love a cold one, this Pilsner paradise draws thousands from all over the great state of Texas and beyond.
Not only does the Wild West Brew Fest boast a mind-boggling number of suds to sip, but it is also staffed 100% by volunteers, meaning 100% of the money you spend here goes directly back into the community of Katy and surrounding areas. There's been more than a few beers enjoyed since its inception and now, but this foamy festival has left a lasting legacy right here in the Houston area and raised almost $1 million dollars, with all proceeds benefitting charitable organizations and student scholarships.
To check the most current information, attractions, and live performances for this event, please visit https://www.wildwestbrewfest.com
---
---