---
Harker Heights Food, Wine & Brew Fest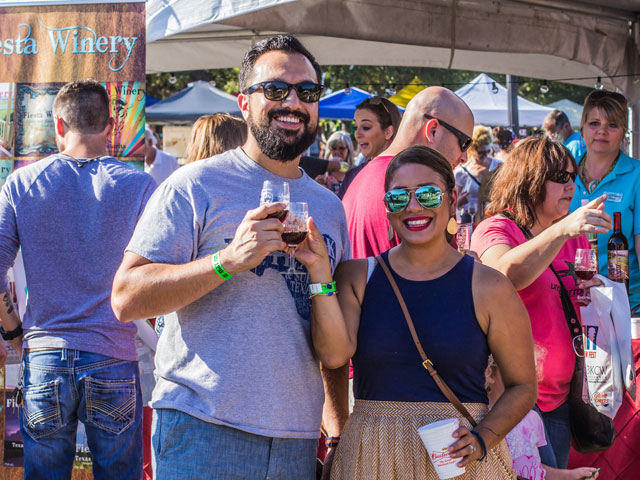 September 11, 2021
Whether you're a craft beer drinker, wine lover, or a foodie, you'll find something to savor at the Harker Heights Food, Wine & Brew Fest. Fill your glass and pair your drink of choice with delectable food from around the world. Attend a culinary demonstration and tasting session to up your own game in the kitchen, or kick back and listen to all the live music.
Held in September, the one-day culinary festival in Harker Heights brings some of the top breweries, wineries, and chefs in the state to town, giving you the chance to get a true taste of Texas all in one place.
You'd better come thirsty to the Harker Heights Food, Wine & Brew Fest, as there's an endless supply of mouthwatering beverages to try. Featuring such purveyors of Texas-made spirits as Barrow Brewing Company, Texas SouthWind Vineyard & Winery, Big Rock Winery, and Georgetown Winery, you're sure to find something that will please your palate. Yet there's much more to the festival experience than just trying out the wares. Meet the winemakers and learn about the micro brewing process. They say with knowledge comes power, but it also might make that drink in your hand a little bit more delicious too.
Speaking of palate pleasers, the festival is also a culinary experience in its own right. Top chefs from across Texas create crave-worthy dishes spotlighting the foods and cultures from around the world. Not only is the cuisine divine, you'll have the opportunity to check out cooking demonstrations and tasting sessions with the experts. If you're lucky, you might hear a few kitchen secrets and entertaining war stories. This part of the festival culminates with the Chef Showcase, when crack chefs serve up demonstrations on the Culinary Stage. Purchase VIP festival tickets and you'll have reserved seats and the chance to meet the chefs, taste samples, and even get an autograph or two.
When you've had your fill, or you need to give yourself a break, find a shady spot on the hill overlooking the venue and listen to the live music.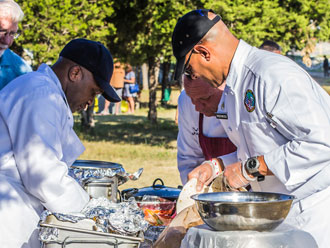 To purchase tickets to the Harker Heights Food, Wine & Brew Fest, visit the event's website. General admission tickets get you five wine/beer tasting tickets and access to the beer and wine tasting class.
For the ultimate experience, opt for the VIP ticket. With this, you'll get 10 wine/beer tasting tickets, a hand-blown souvenir sipper glass, commemorative festival merchandise, a chance to meet the band, and more.
No matter what you choose, you'll have a fantastic time enjoying all first-class food and drink under the late summer sun.
---
---