---
7 of the Best Things You Can Do This Summer in Grand Prairie
Relax on a sandy beach, ride on thrilling water slides in a sprawling indoor waterpark, and shop your way through the best farmers market in the Lone Star State. These are just three of the best things you can do this summer in Grand Prairie, an inviting town nestled between Dallas and Fort Worth, next door to Arlington. Whether you prefer to spend your summers outdoors or you're looking for an easy-to-reach destination for your next getaway, Grand Prairie has something for you. Discover the many ways you can celebrate the season below.
Tour Texas Tip: With retail spots like Asia Times Square, Grand Prairie Premium Outlets, IKEA, and Traders Village, Grand Prairie is one of the top shopping destinations in the Dallas and Fort Worth Metroplex. If you're in need of some retail therapy, this is the place for you.
---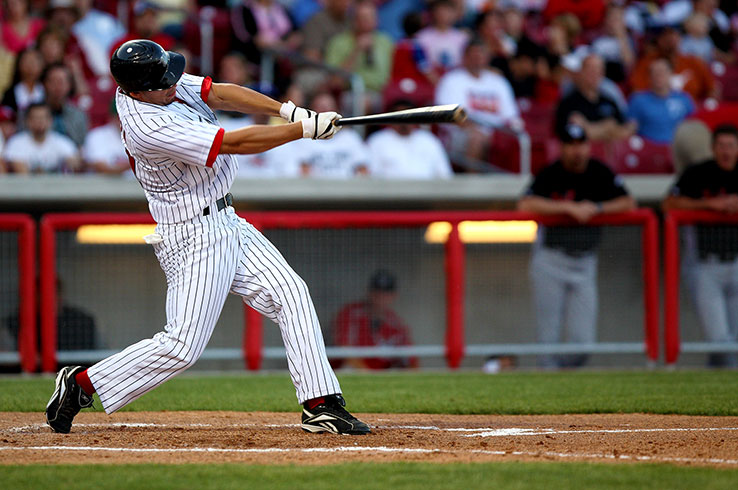 Root, Root, Root for the Home Team
Summer is baseball season, and you won't need to wander away from Grand Prairie to catch a game. Join the home town fans as you root for the Texas AirHogs, a minor-league team that is part of the American Association of Independent Professional Baseball league. Get your peanuts and cracker jacks and find your seat in the cozy 5,500-seat AirHogs Stadium near Lone Star Park. For a truly unique experience, reserve the Pool and Party Deck behind right field and go for a swim as you watch the game. The regular season runs from May through the early days of September, and you can get your tickets on the AirHogs' website.
Looking to try something new? Place your bets on the live horse races at Lone Star Park. Find a seat in the terraced viewing area and watch thundering thoroughbreds through July or quarter horses racing from September to the middle of November. Make a wager on the winner and visit the concessions stands for refreshments or book your spot on the fourth level of the Grandstand for a premium dining experience. If you're traveling with a large group of people, book a luxurious penthouse suite and watch all the action from your very own private balcony. No matter you are, you'll enjoy a day of heart-pounding racing.
---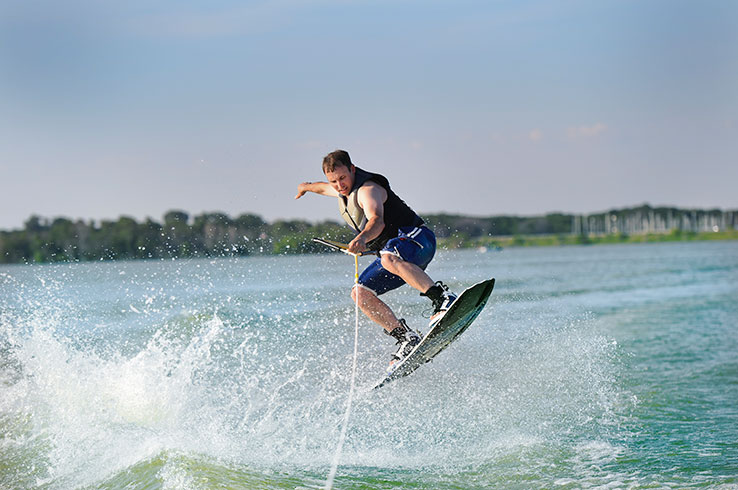 Hit the Beach
Soft, sandy beaches and gentle blue tides under a wide-open sky. This is what summer dreams are made of, but you don't need to go to the Texas Gulf Coast to soak up the sun. Escape to Joe Pool Lake, a 7,500-acre oasis on Grand Prairie's south side. Lay out a beach towel and work on your suntan and wade into the cool lake on the sandy beach at Lynn Creek Park, or Loyd Park. Take a break from all your waterside lounging on either park's volleyball courts or with a picnic.
Both parks offer far more than sandy beaches, however. Rent a canoe, kayak, paddle board, or The Big Kahuna, Grand Prairies very own excursion boat, from Lynn Creek Marina. Explore the lake, then come back for a juicy burger, delicious Tex-Mex eats, and a wide selection of refreshing cocktails and margaritas at The Oasis at Joe Pool Lake. Meanwhile, the 221 overnight camping spots, eight lakefront cabins, and six miles of hike and bike nature trails in Loyd Park provide an outdoor retreat just a stone's throw away from the big city. The park even has an 18-room lodge that is the perfect spot to host your next family reunion or corporate retreat.
Summer is the perfect time to find yourself at the beach, and Grand Prairie's lakeside parks are the place to be.
---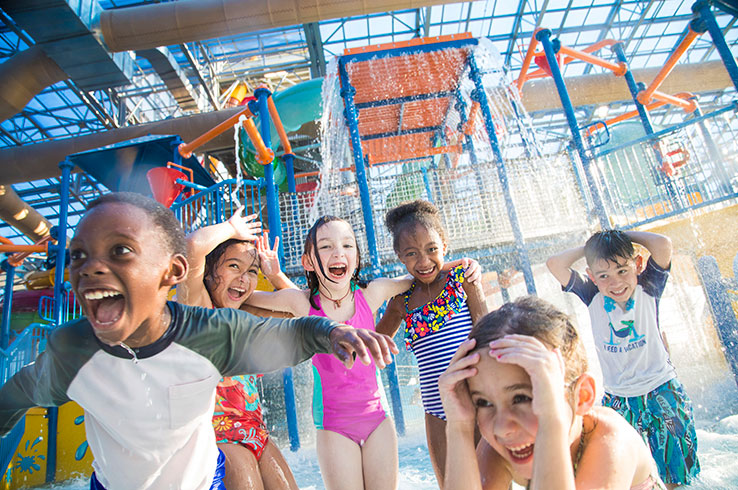 Embark on an Epic Aquatic Adventure
Adrenaline-pumping water slides, swimming pools, and an aquatic fort for kids full of slides, sprinklers, and more. Imagine all this being in a sprawling indoor waterpark and you've got Grand Prairie's own Epic Waters. Containing 80,000 square feet of thrills and spills, Epic Waters has something for everyone. Soar down, and back up again, on the Lasso Loop, the nation's tallest indoor Aqualoop. Break free from gravity on the YellowJacket. Drop, an enclosed inner tube slide that shoots you up and down a vertical wall. Soar on high-banking domes as you ride the Aquanaut, the first indoor double rider Aquasphere inner tube ride around.
Need to catch your breath? Float along the Rio Grand, the longest indoor lazy river in Texas, or relax by The Swimming Pool. Finally, ride the waves of Epic Waves, an outdoor wave pool that simulates surges of four-foot-tall waves every 10 minutes. Not sure about conquering the waves? Rest in the shade of a private cabana and listen to the sounds of the waves, just like if you were on the beach.
---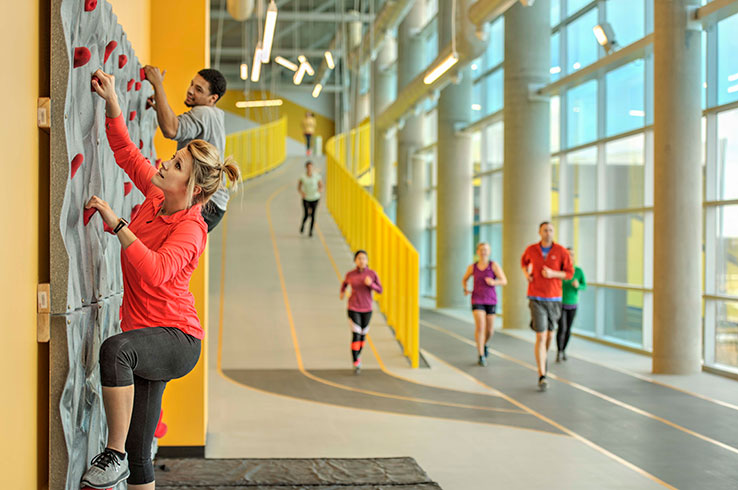 Play Your Way
Work up a sweat, browse an art gallery, get a massage, and catch a show, all in one place. Believe it or not, you can do all these things at The Epic. An all-in-one attraction, The Epic is the kind of place you could spend all day. Step into the fitness center that has free weights, a CrossFit training area, and a million dollars' worth of cardio and strength-training equipment. Swim some laps in the pool or let your kids splash around in the indoor aquatic playground, or play a pickup game of basketball, futsal, or pickleball. If you have some knots that need working out, unwind with a Swedish, deep-tissue, or sports massage in The Epic's spa.
Step away from the gym and you'll still find plenty to do. Stroll along the trails and the lakeside boardwalk near The Grand Lawn and admire the works of established local visual artists in Gallery 2960. You can even take an art class to learn the finer points of acrylic painting, drawing, and ceramics, or learn how to pair foods and enhance your skills in one of several kinds of culinary classes. Finally, check out a live music performance at the Epic Theater and tune into The Epic's own internet radio station.
With so much to see and do, you can create your own kind of adventure at The Epic.
---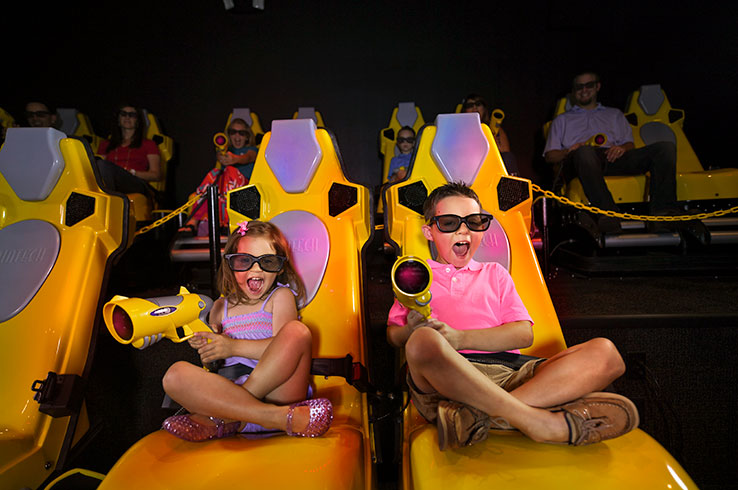 Wonder at the Weird & Wacky
From the outside, it looks like a majestic Indian palace. Step inside, however, and you'll discover a world of mysteries and wonders that will capture your imagination. Home to five attractions, Ripley's Believe it or Not! in Grand Prairie offers a captivating getaway from the heat of the Texas summer sun. Uncover answers to all of life's biggest questions and uncover endless fascinations as you wander through Ripley's Believe It or Not! Then experience every bump and drop in the state-of-the-art 7D Moving Theatre before taking photos with your favorite celebrities in Louis Tussaud's Palace of Wax.
For a different kind of adventure, step into the Enchanted Mirror Maze. Finding your way through this hall of mirrors is by no means straightforward, and the ambient neon lights only add to the challenge. Finally, impress your friends by making it all the way through the Impossible LaseRace without touching the beams of light. Spending a day exploring Ripley's in Grand Prairie will broaden your horizons, challenge your perceptions, and entertain everyone you're traveling with.
---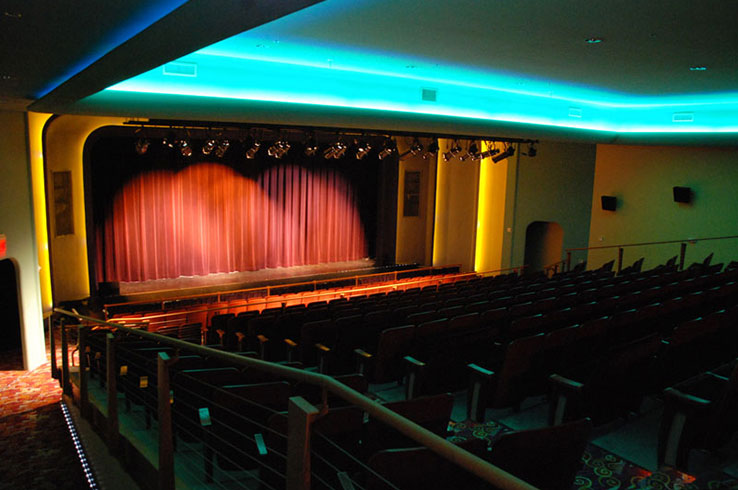 Catch a Show
The setting sun may mean you have to pack up your things and leave the beach, but that doesn't mean the party is over. Head out for a night full of live music by talented local and touring acts at Grand Prairie's three music venues. The Theatre at Grand Prairie, the largest venue in town, hosts concerts, comedy shows, and more. Located within a historic movie theater in downtown Grand Prairie, Uptown Theater is the place to go for concerts and dance and theatrical performances by regional and national acts. For even more entertainment for all ages, The Epic Theater's intimate stage has you covered. Check the websites for all three venues to see what shows are upcoming so you don't miss out while you're here.
---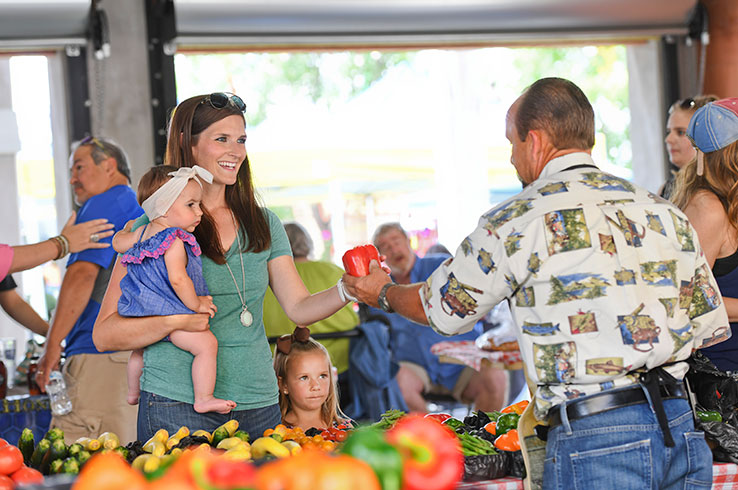 Discover Downtown Grand Prairie
Drink, dine, and shop the day away in Downtown Grand Prairie, to one-of-a-kind shops and restaurants to visit. Stop by on Saturdays from late March through mid-December for the Farmers Market, voted the No. 1 farmers market in Texas by American Farmland Trust. Browse locally grown fruits, vegetables, and plants, sink your teeth into savory tamales, and go home with the kind of baked goods, dips, honey, chips, and salsas that you won't find in the grocery store.
Cruise along Grand Prairie's Main Street through downtown and you'll come across FireHouse Gastro Park, a laid-back restaurant and coffee lounge situated inside of an old fire station. Kick back in the expansive main dining room and try the artisan burgers or Nashville hot chicken, then grab a drink and settle into the outdoor patio with lawn games and plenty of space for kids to play. Sip and savor, then head just down Main Street to see a show at the Uptown Theater.
---
Whether you're looking to escape to the nearest beach or cool off in an indoor waterpark, Grand Prairie has all you need for an unforgettable summer. Plan your visit here.
About the Author: James Waterson is the head writer and content specialist for Tour Texas. When he isn't writing about the many great places in the state of Texas, he's planning his next epic adventure in the Lone Star State.
---
---