---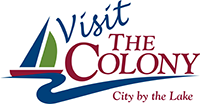 7 Must-See Events This Fall in The Colony
By Ashley Donde
Watch as daredevil soapbox racers defy gravity, admire the skills of some of the best female golfers in the world, and more. Settled along beautiful Lewisville Lake just north of Dallas, The Colony is the place to be in the fall.
Beyond its abundance of outdoor adventures and prime shopping opportunities, the "City by the Lake" has a full calendar of one-of-a-kind events and festivals you won't want to miss. Read on to see a few of the best, then find your way here to relish all that autumn in this part of North Texas has to offer.
---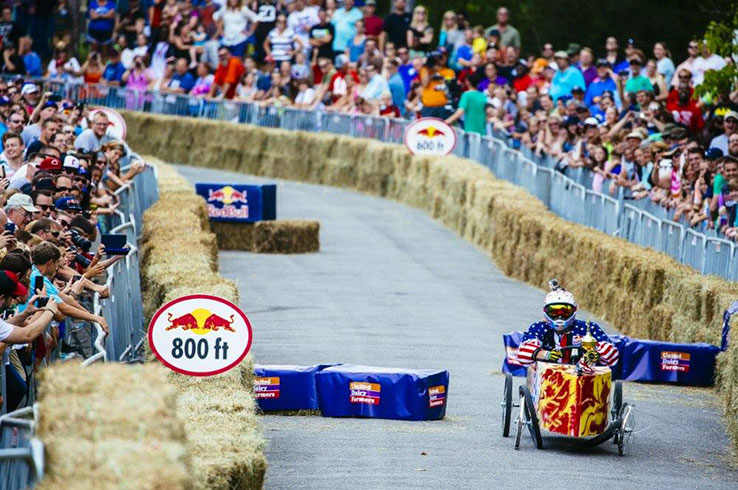 Red Bull Soapbox Race
Sept. 28
Adrenaline-pumping fun meets whimsical ingenuity at the Red Bull Soapbox Race. This international event, held at Austin Ranch, features enthusiastic racers and their homemade dream cars with one goal in mind: make it down the track as fast as possible. Teams and individuals often concoct elaborate creations—from pirate ships on wheels and fuzzy dog-shaped vehicles to cars inspired by popular films, books, and television shows. Cheer for your favorites as they race downhill flying over ramps while you enjoy the energetic atmosphere, food, and drinks. Everyone is invited to this free family friendly event.
---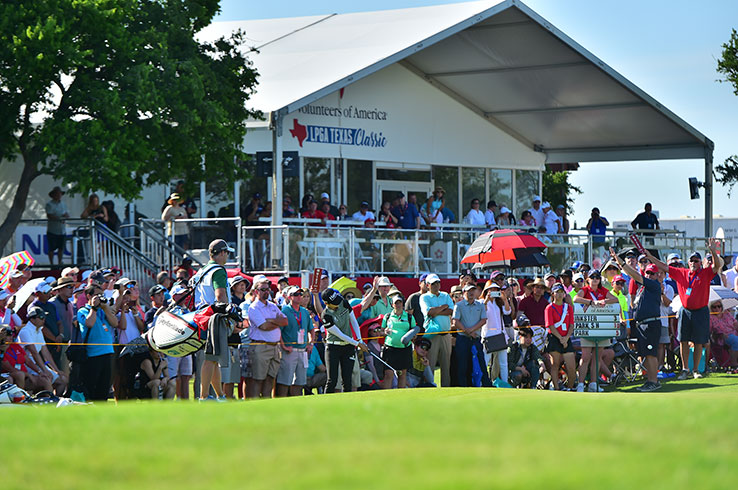 Volunteers of America Classic
Sept. 30 – Oct. 6
Watch as some of the top female golfers in the world vie for the title at the Volunteers of America Classic. Held at the picturesque Old American Golf Club on the shores of Lewisville Lake, the course challenges with its naturally formed bunkers and holes designed to factor in varying wind conditions. Past champions include world No. 1 Sung Hyun Park and former top-ranked players Inbee Park and Stacy Lewis, and the tournament consistently attracts the best in the business. Will a current top player win the title? Or will a newcomer make their mark? Find out when you catch all the action at the only LPGA tournament in Texas.
During the tournament, there will be a few other events you won't want to miss. Get your tickets for the Women's Leadership Summit (Oct. 1), a gathering of professionals and experts from various industries that includes keynote speakers and golf activities with LPGA pros. Meanwhile, Tailgate on the Green (Oct. 3 - 6) tees up tons of family-friendly activities during tournament play.
---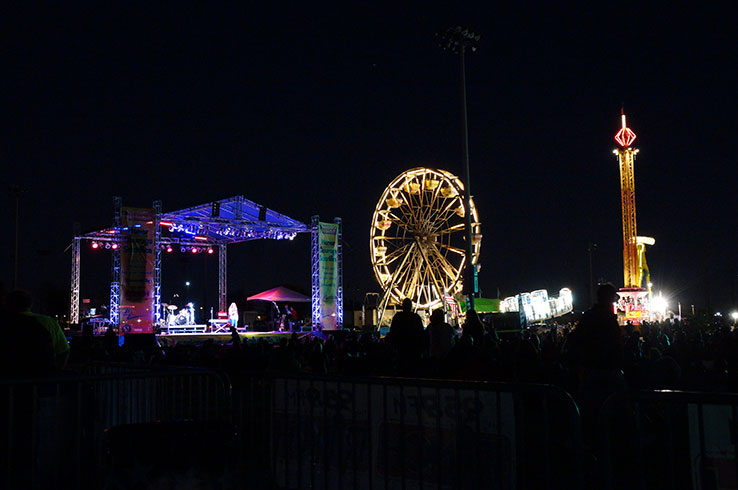 American Heroes: A Salute to Veterans
Nov. 8 - 9
Celebrate Veteran's Day with a patriotic festival filled with concerts, vendors, rides, and more at American Heroes: A Salute to Veterans. This free annual celebration, held at The Colony Five Star Complex, is dedicated to honoring our Veterans and active-duty service members. As a true salute to our Veterans, a Memorial Ceremony and a Heroes Ceremony will give everyone the chance to thank our brave service members.
The concerts—held Friday evening and throughout the day Saturday—will feature performances by Cory Morrow, Jack Ingram, Sundance Head, Shenandoah, and John Michael Montgomery. Stop by the auto show and check out some incredible vehicles or lace up your shoes for the 5K or 10K fun run. The carnival section (open from Nov. 7 - 10) will feature rides, games, and food, and there will be plenty of live entertainment. No true American celebration would be complete without an electrifying fireworks show, the only Veteran's Day Fireworks in the DFW area.
---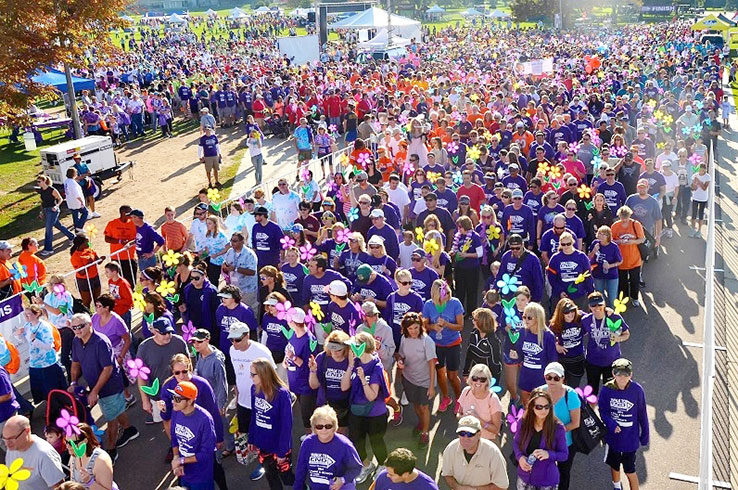 Fun Runs and Races
Fall's friendly weather ushers in running season in The Colony, and there are plenty of fun runs and races that you can sign up for. Take in views of Lewisville Lake and the gorgeous Old American Golf Club as you jog The Tribute Trail 5K (Oct. 5), which is held in conjunction with the Volunteers of America Classic. For a longer run along the lake's shoreline, enter The Colony Half Marathon and Green Dragon 5 Miler (Oct. 26). Set a new personal record in either the half marathon or on the shorter five-mile course, then check out the post-race party for food, drinks, and some swag. Finally, the American Hero Run (Nov. 9) is a family-friendly race in Stewart Creek Park with distances of one mile, 5K, and 10K.
Non-runners can participate in the Walk to End Alzheimer's (Sept. 28) and be part of the world's largest event to fight Alzheimer's, held in more than 600 communities across the globe. For a not-so-traditional race, wear your best spooky costume and run the Nebraska Furniture Mart Halloween 5K (Oct. 12). Prizes are awarded to the top three men's and women's runners within designated age groups, as well as for best costume, scariest costume, and funniest costume.
---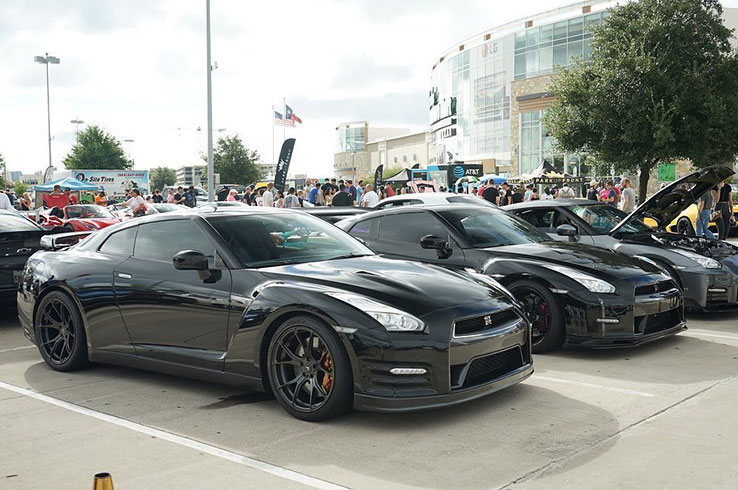 Car Shows
Are you a car enthusiast? Then you've got to check out the Fueled Up Car Meet at Nebraska Furniture Mart on the second Sunday of every month. Enjoy food trucks, a live DJ, vendors, and more as you indulge your love of cars. To further fuel your car obsession, stop by Cars and Cantina in the Lava Cantina parking lot on the first Saturday of every month. Here you'll get a close-up look at Lamborghinis, Bugattis, Ferraris, and high-end Corvettes, as well as other impressive autos.
For vintage makes and models, the American Heroes Car, Truck & Bike Show (Nov. 9) offers a showcase of some of the best classic and custom cars, jeeps, motorcycles, and trucks in the Dallas and Fort Worth area. Finally, TURBO, a car- and coffee-themed restaurant, hosts monthly meets at which it hands out accessory giveaways. Even if you're not here for the meet, stop in for the handcrafted coffees, tasty flatbreads, and impressive wine selection.
---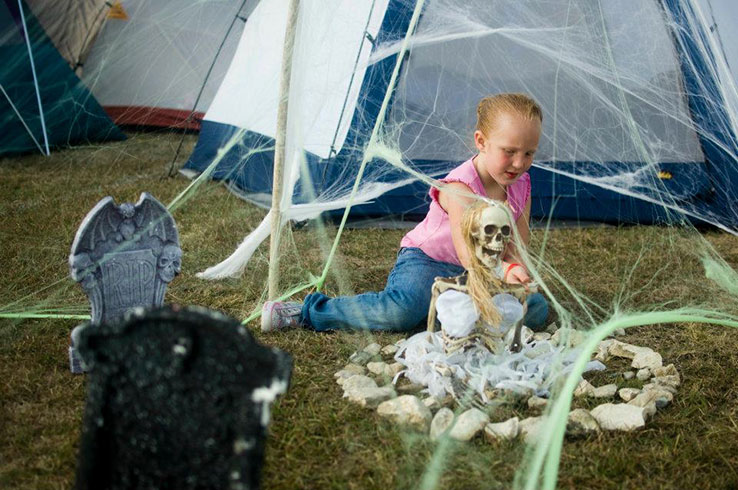 Spooky Halloween Thrills
Navigate through dark woods at Haunted Shadows Lake Trail. Along the shore of Lewisville Lake, you will only have a flashlight and the moon as your guide. This haunted trail has an eerie background story that provides a sense of realism, and you never know what creatures might jump out at you. A less frightful version of the trail is available for young kids, so you can bring the whole family for a spooky good time.
Of course, Family Fright Night (Oct. 19 – 20) has more than its fair share of Halloween thrills. This overnight campout, held at Stewart Creek Park, promises an evening of family, fun, and frights. Trick-or-treat from tent to tent, walk the haunted trail, go on a hayride, and settle in for a scary movie and s'mores by the campfire. Continue the beloved Halloween tradition of picking out the perfect pumpkin at the LakeWay Baptist Church Annual Pumpkin Patch. Enjoy an afternoon of games, treats, and fun as you search for just the right pumpkin for your porch.
---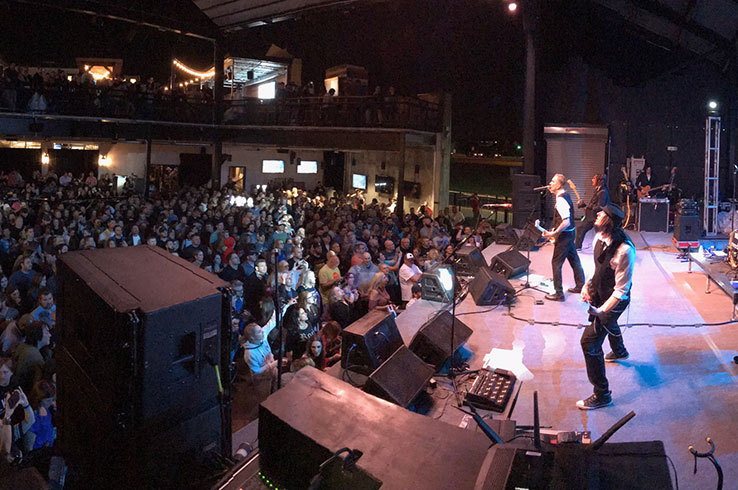 Ongoing Events
Admire some of the hottest cars in the Dallas-Ft. Worth area, fill your evenings with live music, and show off your knowledge of all things nerdy and obscure at trivia night. There are plenty of ways to savor just about any fall day in The Colony. Mark your calendar for the Boho Market, a showcase of local shops that includes live music and food and drink specials on the third Thursday of the month at The Shacks at Austin Ranch.
If you're a trivia buff, The Colony offers ample opportunities to flex your knowledge. Geeks Who Drink trivia can be found at several locations here, including Barrel and Bones and Grrrowler's Tap Room. Growler USA hosts a wide variety of trivia nights, with pop culture subjects like Disney Pixar, Harry Potter, Mean Girls, and Game of Thrones. Grab a slice and a beer, and show off your knowledge at Heritage Pizza on their trivia night, every Monday at 7 p.m.
For evenings filled with live music and amazing food, head to Lava Cantina. Every weekend they host several bands, ranging from local favorites to national acts. Browse the schedule, find a band you want to hear, and have a fun date night or girl's night out.
---
The Colony's lively fall events makes it a must-visit destination in the fall. Plan your trip today.
About the Author: Ashley Donde is a freelance writer who loves adventure. Her family of four can often be found exploring the great outdoors, touring museums, or enjoying a local festival.
---
---