---
7 Awesome Offbeat Things You Can Do in Longview
By Ashley Donde
Zip line over alligators, discuss theology over pints of craft beer, and take in a view of miles of East Texas terrain from the basket of a hot air balloon. These unusual adventures are among the many offbeat things you can do in Longview, an East Texas town with more than its fair share of quirks. Read on to discover how you can create your own unconventional fun in Real East Texas.
---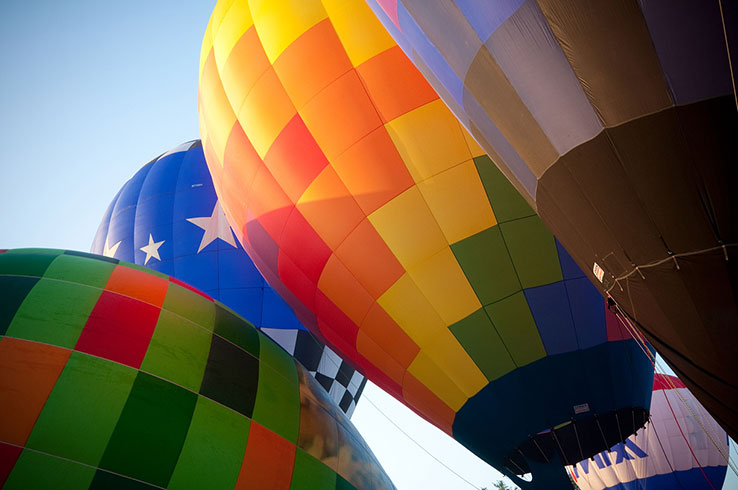 Soar in a Hot Air Balloon
Experience the freedom of wide-open skies and the thrill of floating amongst the clouds with Balloon Adventures USA. Take in a bird's-eye view of the beautiful fields, lakes, and forests from the basket of an actual hot air balloon. Bring your family or enjoy a romantic sunrise or sunset balloon ride. With decades of experience and safety accolades (including a 40-year safety award), you can trust you're in good hands. Finish your journey with a traditional post-flight champagne toast (non-alcoholic beverages are also available).
Once you've had a hot air balloon flight of your own, you won't want to miss the Great Texas Balloon Race (June 19 - 21). This world-class showdown between the best hot air balloon pilots on Earth is the reason Longview is known as the "Balloon Race Capital of Texas." Watch the balloon races each morning, tap your toes at evening concerts, and admire the "balloon glows" after sunset. Bring your camera for some majestic shots and the whole family for a weekend full of fun for all ages.
---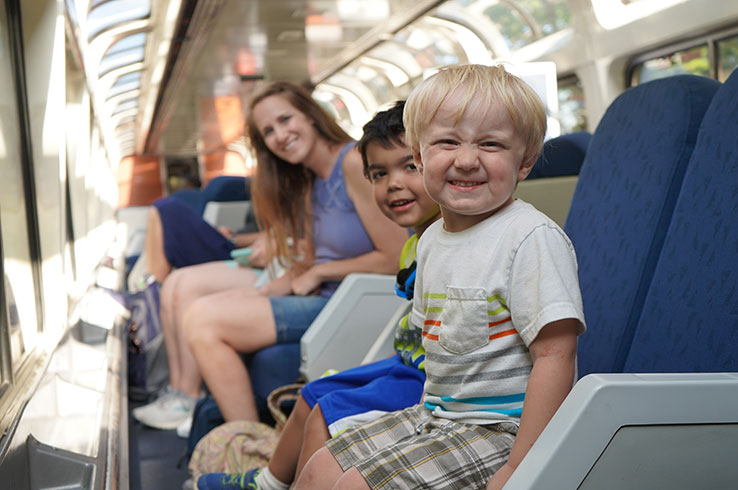 Explore East Texas by Train
It's not every day you get to ride on a train, but you can check this off your bucket list in Longview. In fact, it's one of the best ways to explore the Piney Woods. Longview is home to the fifth busiest Amtrak station in Texas, and its Colonial Revival red brick depot is the perfect starting point to discovering the region. Kick back and watch as loblolly pines and sweetgum trees pass by from the comfort of your plush seat.
For a fun day trip, head west from Longview's depot and you'll pass through Gladewater and Big Sandy en route to Mineola, home to one of the prettiest downtown areas in Texas. Browse local shops, check out the farmers market and historic theater, and get a drink and a bite to eat before hopping back on board the eastbound train back that afternoon, just in time for a nightcap in downtown Longview.
For longer overnight trips, go farther west to Dallas or Fort Worth, or venture east to check out the spectacular Old Harrison County Courthouse in Marshall or the stunning Ace of Clubs House in Texarkana, a stately 1885 Italian Victorian home built in the shape of a club from a deck of cards.
---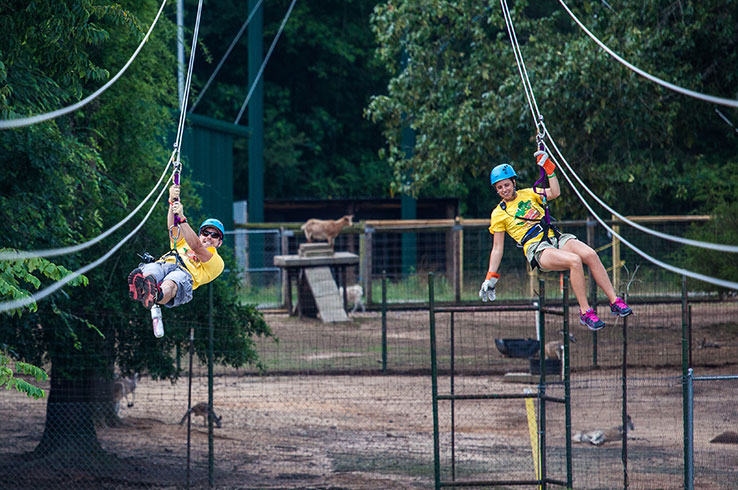 Zip Line Over Gators
Yes, you read that right. Beyond being one heck of an ice breaker, zip lining over gators is one of the coolest things you can do at Gators & Friends Zipline Adventure in nearby Greenwood, La. Choose between the four-line or seven-line courses and you'll fly among the treetops. Both courses end with an exhilarating 750-foot-long run over a pool full of alligators, an experience you won't find anywhere else. Finish your high-flying escapade by hanging out with the park's resident camels, capybaras, ring-tailed lemurs, kangaroos, and other exotic critters.
Looking for more thrills? Conquer the Thomas Falls Zipline Challenge Course. Put your skills to the test on the Texas Tough Water Obstacle Course. Race your friends and family across the water on dueling 600-foot zip lines. Slide down a 100-foot-long "waterfall" slide, and compete to see who will finish first across the floating bridge, climbing wall, and other watery obstacles. Complete the course and you'll have plenty of stories and probably more than a few things to laugh about later.
---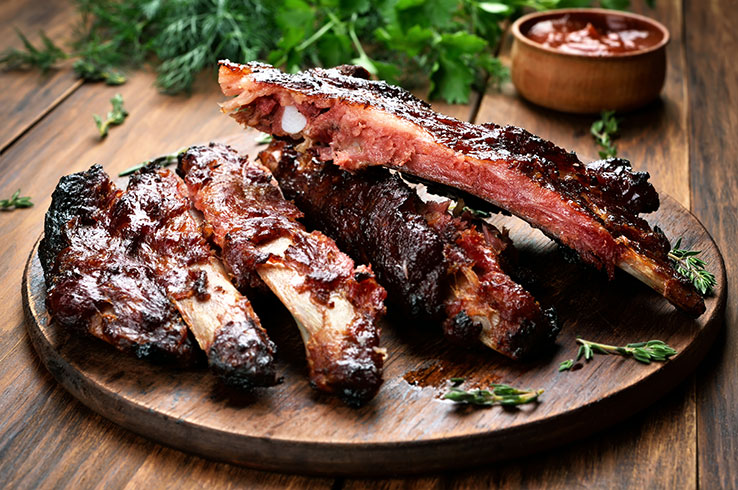 Treat Yourself to Off-Menu Barbecue
Are you even in Texas if you don't eat barbeque? While smoked brisket, ribs, and sausage are traditional favorites, you can sink your teeth into some surprising off-menu eats at Bodacious Bar-B-Q. We're talking burnt end boudin, smoked taters, Central Texas sausage, and whatever else the pit master feels like cooking up. It's not unusual for all these goodies to be sold out within three hours, so get here early and come hungry. As one of the best barbecue joints in Texas (so named by Texas Monthly), Bodacious Bar-B-Q should be on every foodie's barbecue bucket list.
---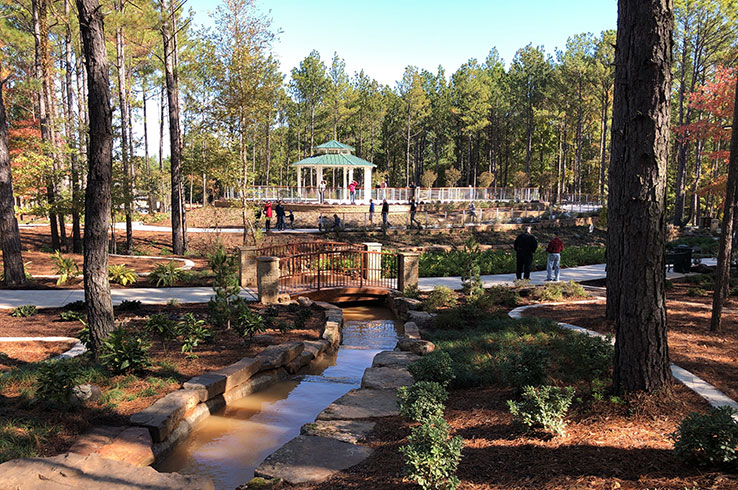 Get Back to Nature
Breathe in all that fresh East Texas air as you stroll in the shade of the impressive pine trees of the recently opened Longview Arboretum and Nature Center. Nestled just a stone's throw away from downtown Longview, this verdant oasis is the ideal place to soak up the sun and unwind. Follow the tranquil trails past planted pines, dense woods, and open meadows throughout the arboretum's lush 19 acres. Relax and refresh your spirit as you meander over gentle hills and observe the birds, butterflies, and other wildlife that call the garden home. As the only master-planned, multi-use garden in the area, the Longview Arboretum and Nature Center is truly one of a kind.
---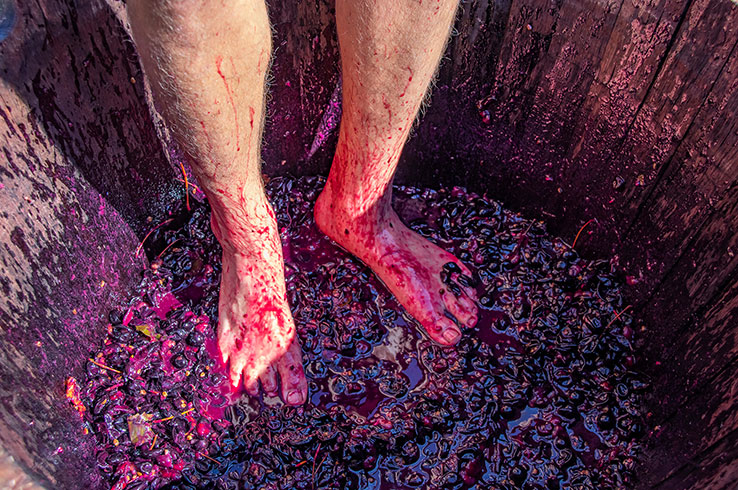 Stomp Some Grapes
As the old saying goes, sometimes you have to get your feet dirty. In this case, it's by squashing grapes that'll one day be turned into delicious wine. That's exactly what you can do at Enoch's Stomp Vineyard and Winery during its annual harvest festivals, like the Red Grape Stomp and BBQ. Get your feet wet (and messy) in a grape stomping contest, eat a gourmet meal, enjoy live music, learn more about the grape crushing process, taste incredible wines, and go on a winery tour.
Can't make it for the grape stomping? Nestled on 90 acres of rolling, sun-kissed hills lined with rows of lush grapevines, Enoch's Stomp is a must visit through the year. Situated just 30 minutes northeast of Longview, it offers the full winery experience, from tastings and tours to winemaking classes and a restaurant that serves gourmet dishes and hosts live music. Visit and you'll pamper your palate with a true taste of East Texas.
---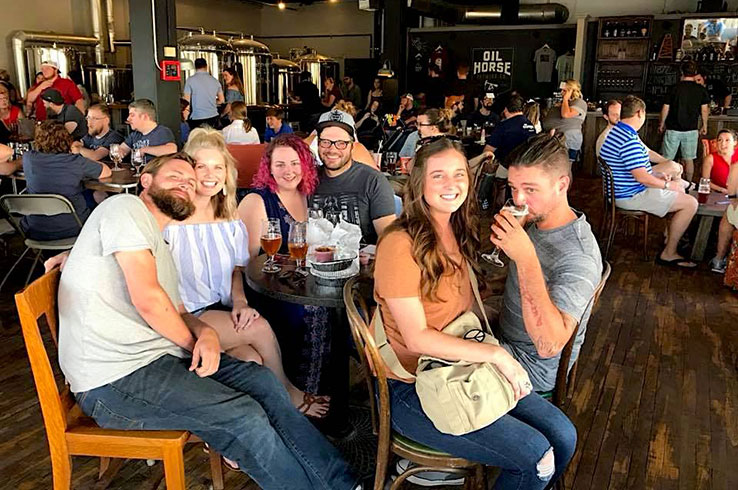 Discuss Theology Over Local Brews
When is the best time to talk about some of your deepest questions in life? Over a pint of craft beer, of course. If this sounds like the perfect pairing, find your way to Oil Horse Brewing Co. for Theology on Tap. On the first Tuesday of the month, join fellow philosophers in discussing faith-based topics at this laid-back microbrewery. A new topic is posted to the event Facebook page every month, so you can ruminate over the issue and prepare your thoughts and questions.
For brew lovers who want to show off their vast array of knowledge, check out Trivia Night, hosted every Thursday evening. While you impress everyone with your smarts, sip on a Ossamus—an earthy saison named after the founder of Longview—or the 1877, a caramelly Irish Red. If you'd prefer to show off your downward dog instead, sign up for Poses and Pints. Every third Saturday morning, enjoy an invigorating yoga class complete with a brew. When you're all done with your poses, sip on a refreshing cold pint of Nodding Donkey, a fruity pale ale. Other craft beers are on tap year-round, as well as seasonal creations.
---
When you're in the mood for an out-of-the-ordinary adventure, Longview is the place for you. Plan your own trip filled with unusual attractions and must-try meals that you won't find anywhere else.
About the Author: Ashley Donde is a freelance writer who loves adventure. Her family of four can often be found exploring the great outdoors, touring museums, or enjoying a local festival.
---
---