---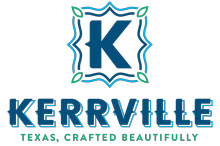 3 Steps to Craft Your Perfect Texas Hill Country Spring Experience
By Alexandra Dedovitch
Make this new year count by planning your spring vacation with a simple guide for a better you. Holistic wellness is designed for more than just fitness and dietary health, it's built to round out beneficial practices such as outdoor nature activities, leisurely ventures, artistic inspiration, and good grub to keep your mind, body, and spirit happy!
We've made it easy to craft your perfect Texas Hill Country experience with an all-things Kerrville 3-step itinerary for mornings, afternoons, and evenings during your spring break stay-cay in town.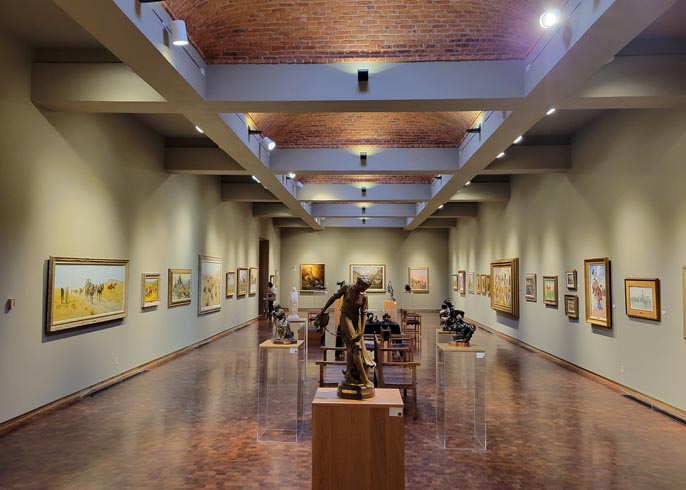 Step 1: Merry Morning Musings
Breathe in the spring morning air, breathe out the stale energy from last year. It's a new day, and a fresh start to begin your Kerrville spring retreat.
Greet the day by practicing your swing on Kerrville's three exceptional golf courses. Start your focus on Scott Schreiner Golf, an 18-hole course spread across green cloaked rolling hills. Tee up on their other two semi-private golf courses, Riverhill Country Club and Comanche Trace Golf Course overlooking breathtaking views of Texas Hill Country to round out your morning golf excursion. Nothing beats a good game of golf first thing in the A.M.
After an energizing round of golf, head to a local Historic Downtown Kerrville favorite, PAX Coffee & Goods, for a warm cup-o-joe and a creamy avocado toast or pristinely smoked salmon and cream cheese bagel. You'll find the bites at PAX both belly filling and health-conscious for a satisfying and restorative meal that suits even the pickiest of taste buds.
Walk off some of that nutritious breakfast as you simultaneously stimulate your creative sensibility by strolling the Kerrville Area Public Art Trail. With almost 30 different public pieces, artistic inspiration is around every twist and turn. For those who are eager to peruse artwork in one location, "The Coming King," Sculpture Prayer Garden is a peaceful and culturally enriching destination for both religious and non-religious visitors alike.
---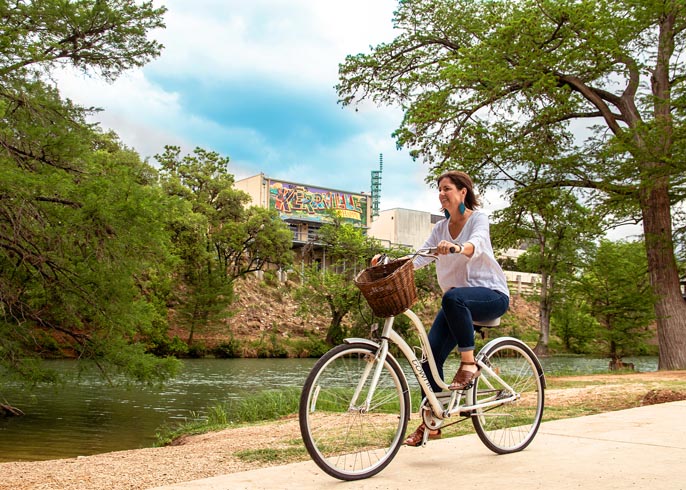 Step 2: Awesome Afternoon Activities
The bright spring sun has reached its peak in the sky! Time to get into the extra energy-fueled and revitalizing afternoon activities.
The warm and luminous weather is beautiful outdoors this season and Kerrville is honored to have the Guadalupe River for everyone to enjoy. Hop aboard the Hill Country River Rat for a leisurely self-pedal boat experience floating you through this treasured Texas river. Take the oars into your own hands by easily renting kayaks and canoes to move at your own smooth, steady pace. You can even reserve a spot for fly fishing and tube rentals on a river guided trip.
Kerrville Schreiner Park is a classic staple for all vacationers seeking variety for their outdoor adventures. Over 500 acres of endless activities along the Guadalupe River, including 7 miles of hiking and cycling trails, basketball and sand volleyball courts, and plenty of shaded and comfortable areas to picnic for lunchtime. Throw a line on the fishing pier for a fresh mid-day catch, amuse your whimsy amongst the fluttering natural fairies in the Butterfly Garden, and don't hesitate to marvel at the richly plush vegetation in this invigorating park.
If you fancy a more cosmopolitan afternoon, you'll find a vast array of diverse shopping in Downtown Kerrville. This retail therapeutic destination features an eclectic mix of high-end luxury boutiques and vintage finds to dainty home goods and flourishing plants. Be sure to check out local hotspots like Fairy Moon Emporium, for unique trinkets.
Not your average bite to eat, grab a locally sourced meal and a hand-crafted brew for lunch at Pint & Plow Brewing Co. Feel free to bring your pooch along to this pet-friendly restaurant. Plan your final afternoon affairs at Kerrville's museums and galleries for an eyeful of artifacts and artwork.
---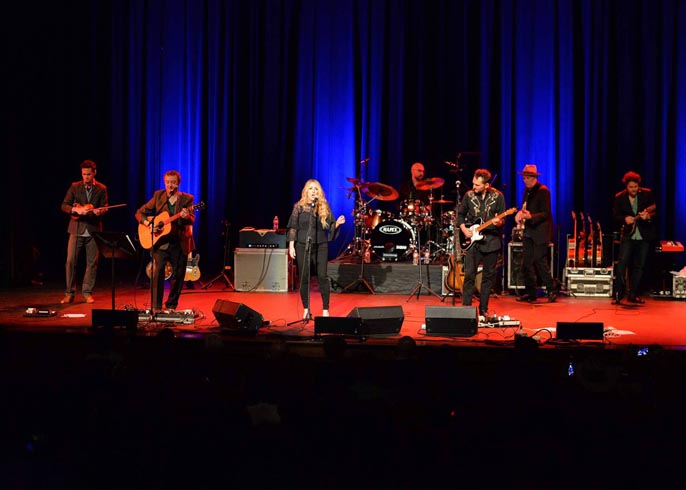 Step 3: Exciting Evening Excursions
Bold, beaming, and radiant, the heavy Texas sun slips slowly below the horizon. Evening has arrived, and the night is young, especially in Kerrville!
Theatrical performances take the stage all throughout the year covering Shakespearean classics, melodic musicals, independent plays, and comedic knee-slappers. Buy your theater ticket in advance or take your chances by popping into the box office for a spontaneous night of entertainment. Some popular Kerrville performing arts venues include Arcadia Live, Cailloux Theater, Hill Country Arts Foundation Points Theater, and Playhouse 2000. If you prefer live orchestral music over curtain calls, plan your seat ahead of time for the always uplifting Symphony of the Hills.
In the mood for less highbrow events? Make your way down to the end of the Kerrville River Trail to the heart of Schreiner University and kick back a cold one at Trailhead Beer Garden. This special Kerrville venue features an extensive selection of craft beers, including porters, bocks, IPAs, cysers, an assortment of fine wine, and a variety of tasty mocktails to choose from. Take a quick peek at their calendar during your visit for food trucks serving scrumptious dishes and live music performances playing on their outdoor stage.
Another prime dining destination to wet your whistle with wine is Grape Juice. Located in Historic Downtown Kerrville, this trendy and laidback spot offers a custom poured bar, a sit and sip lounge area, and serves up traditional American fare with a uniquely tantalizing twist!
Last on the menu for must-dine Kerrville restaurants includes the popular Rails A Café at the Depot. Have your supper inside of a charming and fully restored train depot. Add a splash of history to your wine and a spice of culture to your dining palate! Foodies can even relax under the stars to the soft sounds of live guitar on select weekend nights.
---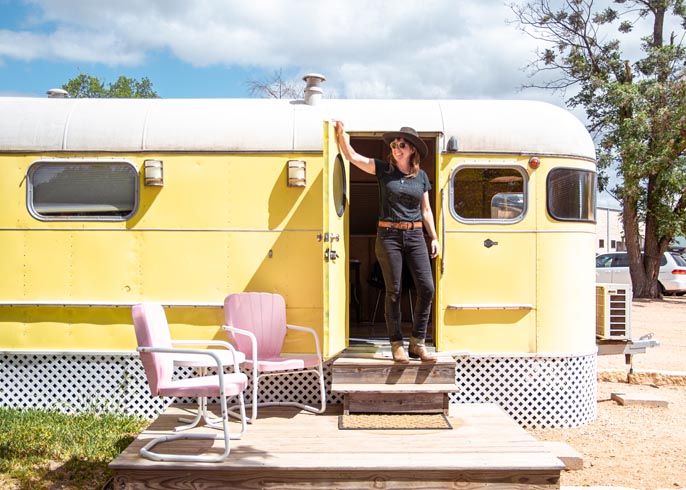 Stay in Style
Now that you've gotten a glimpse into the Kerrville good life for your upcoming spring vacation, don't forget to book your stay at the right place in town. For a true taste of Texas Western, Y.O. Ranch Hotel fits the bill with floor-to-ceiling original Western artwork. Inn of the Hills brings history and luxury into one hotel with lavish Olympic pools and a tropical courtyard oasis. Overlook the Guadalupe River at River Trail Cottages or plan your stay along its banks, at the multi-attraction camp-resort, Yogi Bear's Jellystone Park.
Kerrville is a spring breakers paradise! Whether you are venturing with your partner, a group of friends, or the whole family, it's never been easier to craft your perfect Texas Hill Country spring vacation.
Be sure to visit Kerrville for more information on events, attractions, and fun things to do this spring.
---
About the Author: Alexandra is the head writer and digital content creator for Tour Texas. She is an avid traveler, lover of the arts, and enthusiast of all things Texas!
---
---