---
5 of the Best Ways to Savor Spring in Cedar Park
Soar high above beautiful Lake Travis on the fastest zip line in Texas. Marvel at an ocean of bluebonnets as you relish the warmth of the spring sun. Take in all the beauty of the Texas Hill Country as you play through a picturesque golf course. These are a few of the ways you can savor spring in Cedar Park, a town perched on the northwestern side of the Austin area. Home to three professional sports teams, the Austin Steam Train Association, and a wealth of ways to get outdoors, there's no end to the things you can do here. Read on to find out more.
---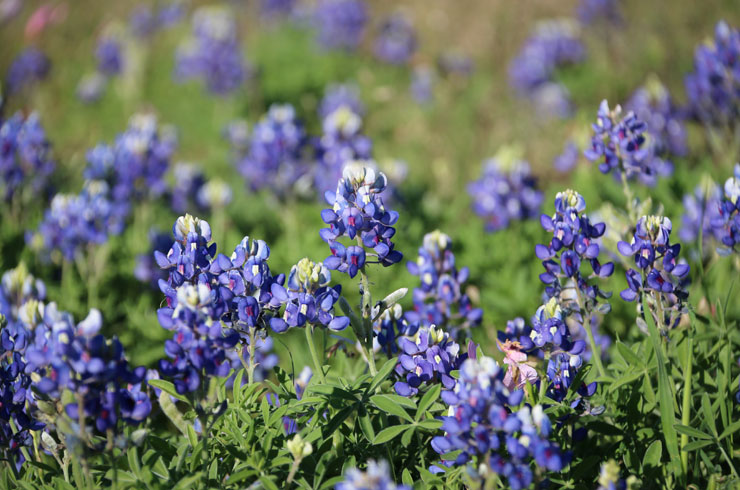 Admire the Blooming Bluebonnets
As any Texan will tell you: there's no such thing as spring in the Lone Star State without bluebonnets. To get your fix of Texas' most iconic flower, head to Brushy Creek Lake Park any time through late April. Gaze at a sea of bluebonnets, with yellows and reds of other spring blooms mixed in, as you hike or bike throughout the 90-acre park. Bring your camera for some eye-catching, Instagram-worthy photos, or simply kick back and enjoy the view.
---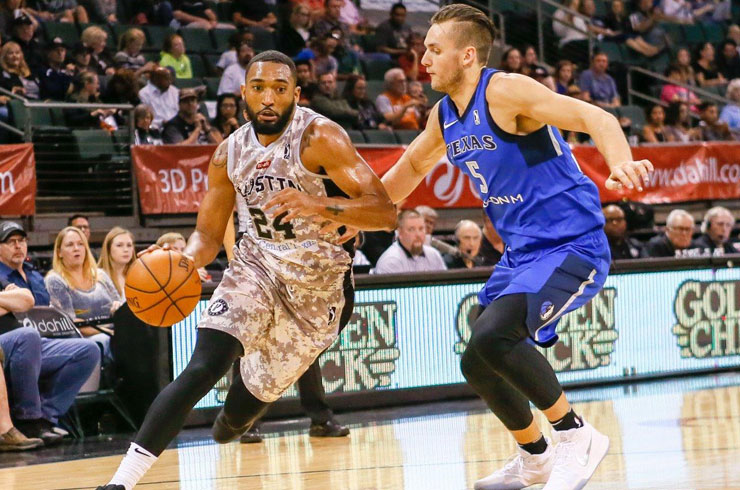 The Ultimate Fan Experience
What does professional basketball and hockey have in common? You can find them all at the H-E-B Center at Cedar Park starting in the Spring. Get a first look at some of the top prospects in basketball and hockey at an Austin Spurs or a Texas Stars game. Watch the Texas Stars carve up the ice with an intense hockey match. Let loose at half-time by watching the beloved Texas Stars mascot, Ringo the Ringtail, pump up the crowd with his high energy and funny antics. If hockey isn't your thing, then witness the Austin Spurs dunk on the competition at a basketball game. Their fast paced energy will keep you glued to your seat. When you are not cheering on the home teams, you can grab a drink and game day food at the many concession stands in the stadium or purchase a team jersey or mascot plushie as a memento from your time in Cedar Park.
---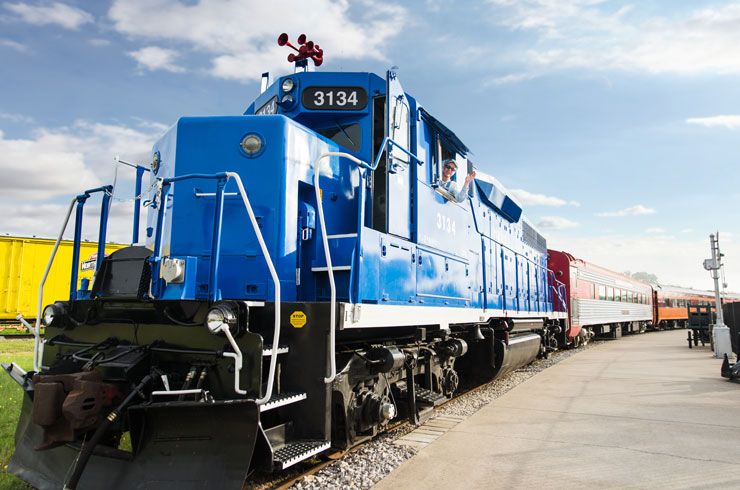 Enjoy a Sunny Ride on a Vintage Steam Train
Everyone loves a good day trip, but there's nothing quite like a ride with the Austin Steam Train Association. Climb aboard a vintage train and watch as wildflower-covered hills washed in spring sunshine roll by your window. The Austin Steam Train Association has several tours you can choose from, such as the Hill Country Flyer and the Bertram Flyer. The former is a popular 66-mile, six-hour excursion out to Burnet, where you can explore the historic town square before heading back to Cedar Park. If you're looking for a shorter jaunt, opt for the Bertram Flyer. This three-hour tour takes you out to the historic Bertram Depot that was built in 1912 by the San Antonio & Aransas Pass Railroad.
---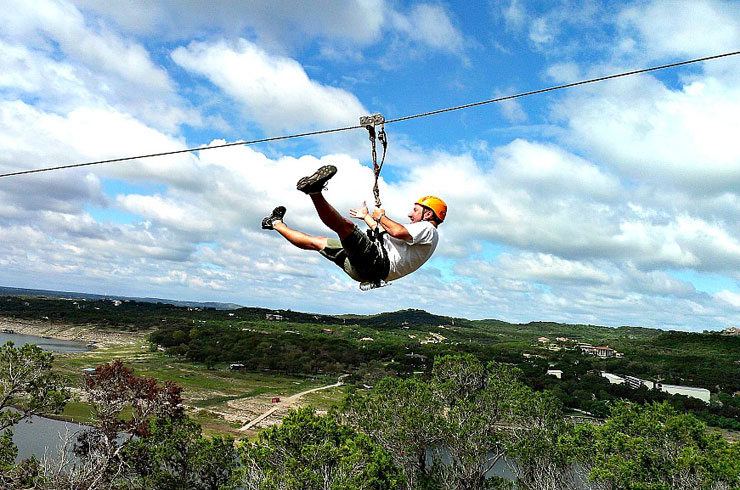 Soar Over Lake Travis
Feel a rush of adrenaline and the wind across your face as you fly high above the blue waters of Lake Travis on the longest and fastest zip line in Texas. Riding the lines at Lake Travis Zipline Adventures is a fantastic way to see the lake's stunning natural beauty, from its limestone cliffs to its tree-covered hills. This three-hour experience takes you on five zip lines ranging from 300 to more than 2,800 feet in length and includes roughly one mile of hiking through the Hill Country between each line. You'll also get to hang out on a private beach where you can swim in the lake, and kick back in a hammock; the perfect way to unwind from all the high-flying adventure.
---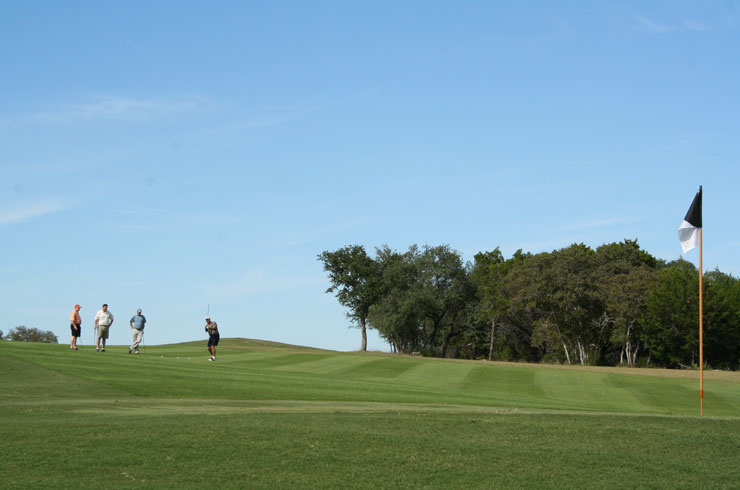 Play a Round of Golf
Breathe in the aroma of fresh-cut grass as you glance down an evergreen fairway lined with oak trees. Spot a few wandering deer as you line up your tee shot to put yourself in the best position to approach the green. This is a glimpse at what you'll experience when you play through one of the three public golf courses in Cedar Park this spring. These courses combine the beauty of the Texas Hill Country with challenging 18-hole layouts that serve up captivating afternoons of golf for players of all skill levels.
Marvel at the magnificent panoramic views and conquer the gently sloping fairways at the Avery Ranch Golf Club, home to "the best finishing hole in Austin."The 18-hole championship course offers 5 tee placements that will challenge the low-handicapper while creating an enjoyable golfing experience for all levels of players. Meanwhile, the 18 holes at Crystal Falls Golf Club wind through thickets of oaks high enough to afford looks at the towering hills beyond the course. Tee off at Lago Vista Golf Course. Featuring 4 sets of tees to provide golfers of all skill levels a fun challenge, an excellent practice facility, and spectacular views of Lake Travis. This golf course is a 'hidden gem' for visiting golfers looking for a great round of golf.
These are just a few of the many golf courses that surround Cedar Park. Click here to find more.
---
While all of this will keep you busy this spring, it is by no means all Cedar Park has to offer. Relax with a craft beer, treat yourself to something delicious, and listen to some live music once the sun sets. Get to know some of the other possibilities in Cedar Park here.
About the Author: James Waterson is the head writer and content specialist for Tour Texas. When he isn't writing about the many great places in the state of Texas, he's planning his next epic adventure in the Lone Star State.
---
---