---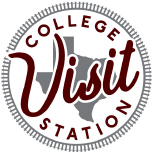 7 of the Best Ways to Enjoy Spring in College Station
Listen to the crack of a home run, soak up the sun as you savor Texas-made wine and craft beer, and uncover the many other adventures in College Station in the spring. This season is the perfect time to visit, as the wonderful weather and abundant sunshine makes just about everything fun here. Better yet, Aggieland (as it's known) is essentially two destinations in one, pairing the down-home charm of Downtown Bryan with the more youthful vibe of College Station. There are many ways you can enjoy a weekend getaway here this spring. Discover some of the possibilities below and start planning your next trip here.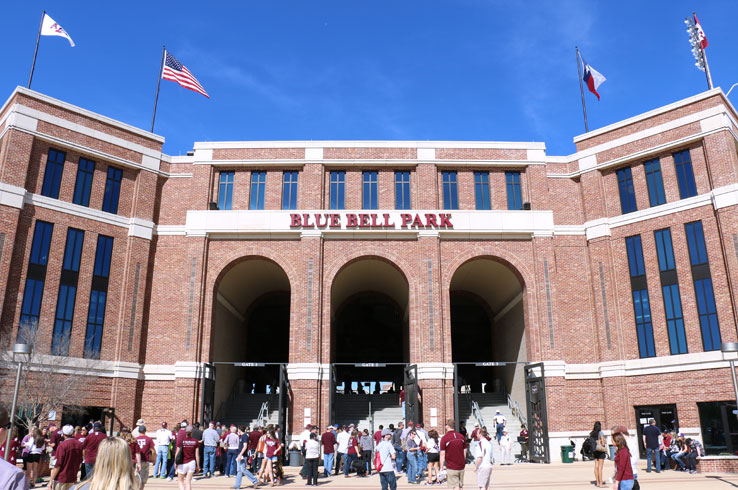 Catch an Aggie Baseball Game
As we all know, spring is prime time for baseball. As the pros are starting their seasons, the future stars of the major leagues at Texas A&M are making the final push for postseason glory. The 2015, 2016, and 2017 NCAA Regional Champions take on the best of the Southeastern Conference at the state-of-the-art Olsen Field at Blue Bell Park, a 6,100-seater ranked as the best college baseball venue by Sports Illustrated in 2004. Aggie baseball season runs through mid-May, so check out this schedule and get your tickets today.
---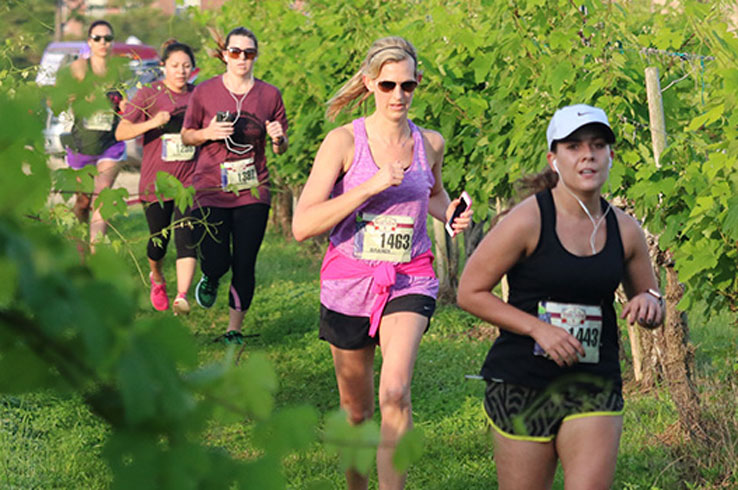 Enjoy Wine, Art & More at Bryan-College Station's Spring Festivals
What does an Easter egg hunt, a half marathon, wine tastings, and a craft beer festival have in common? They are among the many events and festivals going on in Bryan-College Station this spring. Take your youngsters out for a fun morning of Easter egg hunts, carnival games, face painting, and more at the College Station Easter Celebration (May 24) held at the George Bush Presidential Library and Museum. To indulge your inner oenophile, savor reds and whites, partake (or just watch) a grape stomp competition, and sign up for a wine and chocolate pairing class during the Messina Hof Wine & Roses Festival (April 21). Don't miss the Wine & Roses Half Marathon & 5K, a one-of-a-kind race that starts among the vines and takes you through miles of scenic Central Texas countryside.
There's plenty going on in Downtown Bryan, as well. Listen to street musicians, watch magic acts, and browse displays of art during First Friday, a free event held the first Friday of each month. For even more art, head to Downtown Bryan for the Third Thursday Art Step, a showcase of local artists and art galleries that takes place on the third Thursday of the month. If you're a fan of craft beer, check out the Downtown Bryan Firkin Fest (April 28). Take your pick of unique brews fermented in firkins, small wooden casks that yield distinct flavors you'll likely only experience once in your lifetime. Unless you ask for another pour, of course.
---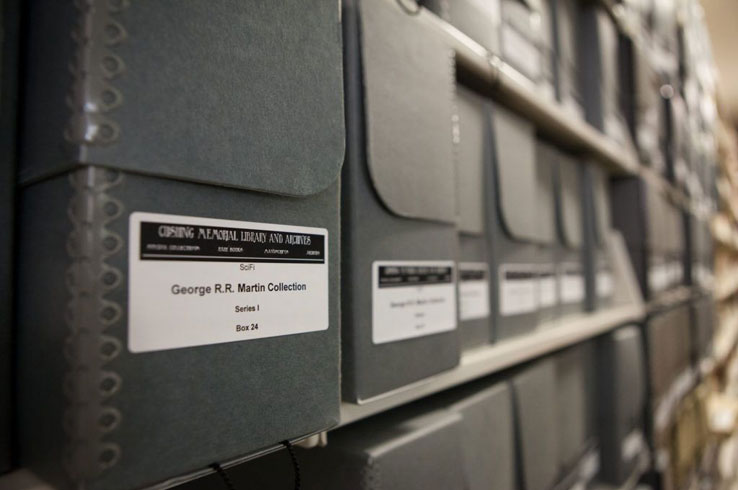 Browse George R.R. Martin's Archives
While the snow-swept lands north of the North and the elegant keep in King's Landing as seen in Game of Thrones seem like a world away, they're much closer than you think. Texas A&M's Cushing Library is the official home of Game of Thrones author George R.R. Martin's archives, a collection totaling nearly 50,000 items. The collection includes manuscripts of Martin's books in the A Song of Ice and Fire series and some of his other works, personal letters, and Game of Thrones-related memorabilia (including board games and even replica swords). Most of the collection is available to the public; all you need to do is find what you're looking for in this finding aid and the library staff will pull it from the archives.
Whether you're a fan of Martin's work or you're looking for possible hints for the next book in the series, you'll find plenty to look into at the Cushing Library.
---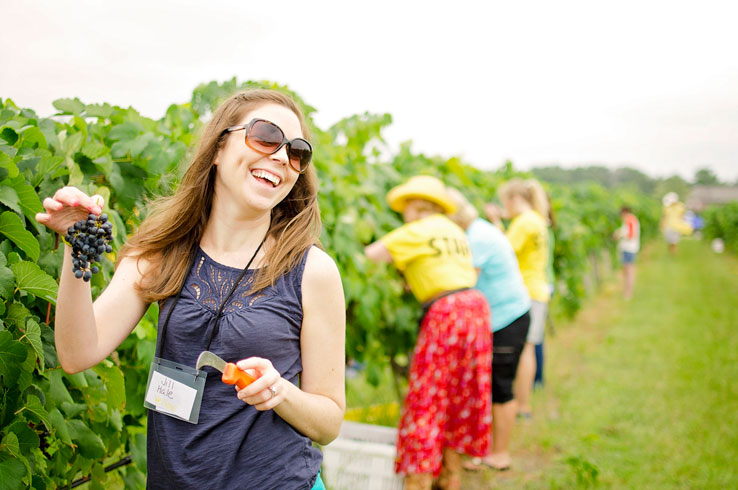 Visit One of the Top Wineries in Texas
Winners of thousands of awards over the last 40 years, Messina Hof Winery & Resort is an institution in the Texas winemaking scene. It's also just a stone's throw away from Downtown Bryan, so you don't have to go far to sample some of Messina Hof's delicious reds and whites for yourself. Step inside the tasting room to try the winery's immense selection of wines ranging from a viognier and other dry white wines to dessert wines like a port or a sherry.
Indulge in a few vinos of your choice, then go on the one-hour behind-the-scenes tour of the winery, which includes a guided wine tasting experience that covers sipping, swirling, and food pairing. You can even your tasting glass home with you! As far as perfect souvenirs go, that's hard to beat.
---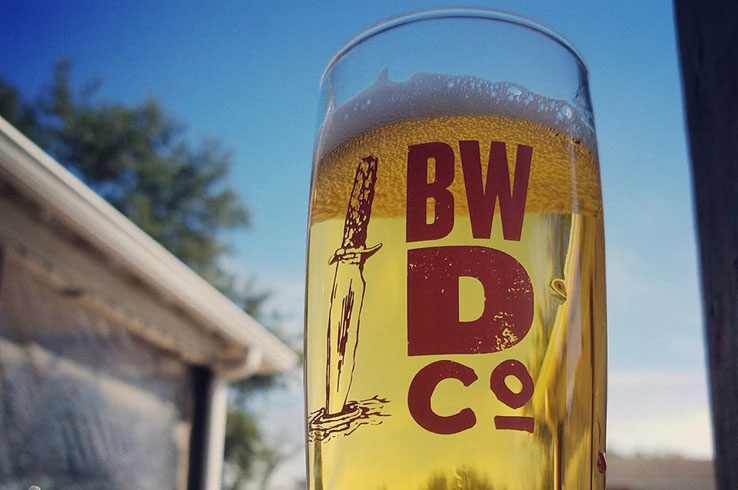 Savor Locally Brewed Craft Beer
Bryan-College Station is just as much a destination for craft beer enthusiasts as it is for wine lovers. Home to three breweries, you'll find just about any kind of beer here. Treat yourself to a refreshing witbier or an American IPA at Blackwater Draw Brewing Co., a Downtown Bryan-based brewery that has an additional location in the Northgate District that pours exclusive beers like a scotch ale and a doppelbock. There's more beer to be had at New Republic Brewing Company in College Station, where such brews as a Belgian tripel and a moreish porter are on tap, along with seasonal options. Stop by the tap room and you may even get to try a new brew that is in its beta phase, the ultimate sneak preview for any beer lover.
Speaking of experimental beers, you'll find nothing but that at the Bryan College Station Zoigl Brewery. A co-op communal brewing experience based on an old German tradition, the Zoiglbraurie is a showcase of the latest and greatest things local brewers are working on. Hit up the beer garden in Downtown Bryan on Fridays and Saturdays to check it out for yourself. Since all brews are made in small batches, there's always something new to try.
---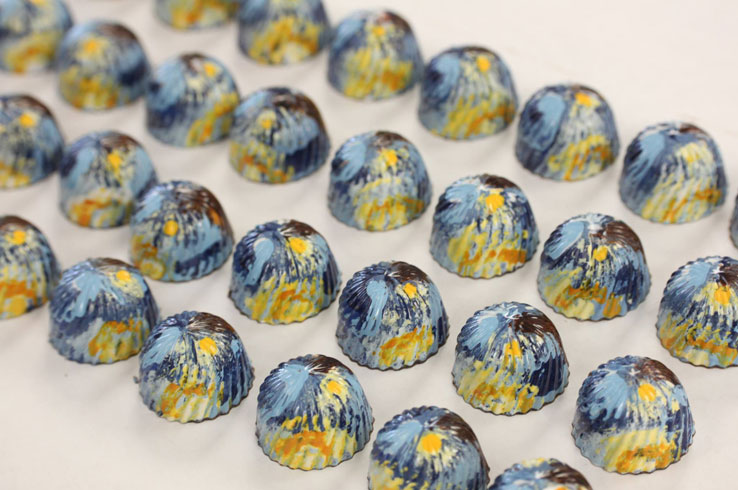 Munch on Texas A&M-Themed Chocolates
To borrow a phrase: "When in Aggieland, eat as the Aggies do." In this case, we're talking about officially licensed Texas A&M chocolates that make for some delicious souvenirs. Head to The Chocolate Gallery and you'll find everything from chocolate Aggie rings to Texas-shaped dark or milk chocolate bars topped with the A&M logo. There are, of course, plenty of other confections to indulge in, including a range of toffees, handmade marshmallows, and caramel corn. Although there's a lot here to spoil your sweet tooth with, The Chocolate Gallery isn't the only candy king in town. Roll on over to Truman Chocolates for positively indulgent chocolates made with all-natural ingredients and an impressive artistic flair.
Not quite ready for dessert? Head to Downtown Bryan for some first-rate local dining at joints like RX Pizza and The Proudest Monkey. Then walk off all the calories by browsing the many antique and boutique shops in the area, such as T&J Mercantile and the Texas Rose Boutique.
---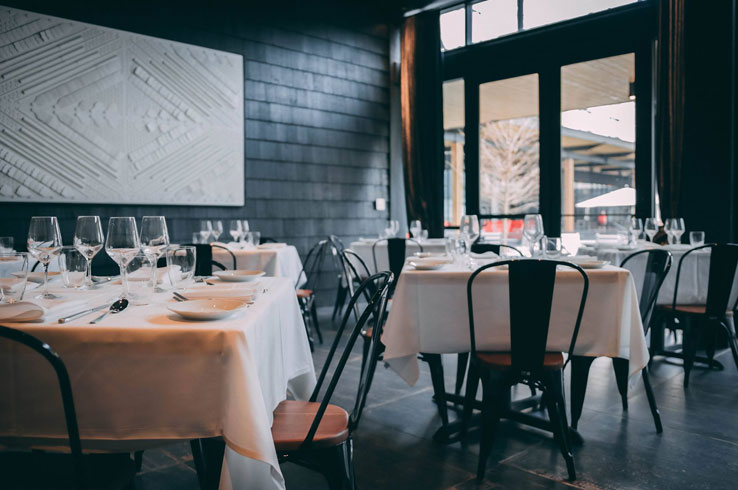 Indulge in Upscale Dining
Tuck into a juicy 22-ounce ribeye, fill your glass with an exquisite cocktail, and enjoy an evening of high-class dining at one of the several upscale restaurants in Bryan-College Station. One such example is the award-winning Christopher's World Grille, a AAA 4-Diamond culinary hotspot named as one of the "Top 100 Most Romantic Restaurants in America" by OpenTable. Boasting an extensive wine selection and a menu with such dishes as swordfish aux poivre, blueberry-ginger duck, and lamb shank.
Yet there's more. Located in Century Square, Porters serves up everything from fried rabbit and oysters on the half shell to roasted duck and just about any cut of beef you can ask for. At The Republic, the restaurant has its own Holy Trinity: steak, wine, and whiskey. Order a New York strip, filet mignon, or even a New Zealand lamb rack and pair it with the special house macaroni and cheese and something from the comprehensive whiskey menu. See more fine dining restaurants here.
With its springtime festivals and abundance of ways to treat yourself, Bryan-College Station is a fantastic place to getaway for the weekend. Click here to learn more about all the ways you can experience Bryan-College Station.
About the Author: James Waterson is the head writer and content specialist for Tour Texas. When he isn't writing about the many great places in the state of Texas, he's planning his next epic adventure in the Lone Star State.
---
---
College Station, Texas
614 Holleman Dr E, Suite 100
College Station, TX 77840
1-800-777-8292
visit.cstx.gov/