---
Things To Do in Abilene
Hand feed a giraffe, explore the ruins of a frontier army fort, play on one of the best golf courses in Texas, and go on a scavenger hunt for eccentric characters from classic children's tales. These adventures are just a few of the many amazing things to do in Abilene, where the pioneering spirit of West Texas lives on. Located just two hours west of Fort Worth, Abilene is a mid-sized community boasting a bit of something for everyone. One-of-a-kind museums, fantastic public golf courses, and other attractions give you plenty to see and do while you're here. Oh, and did we mention that Abilene is the "Official Storybook Capital of America?" Read on to discover why, and learn more about what there is to see and do in Abilene.
---
Feed a Giraffe at the Abilene Zoo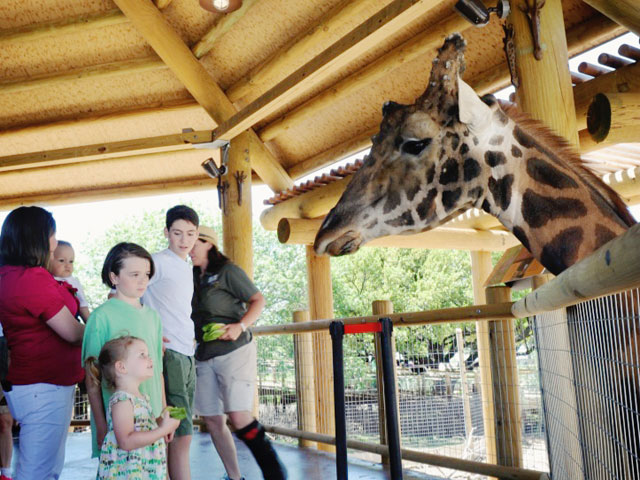 It's not every day you get the chance to get up close to a towering giraffe, but at the Abilene Zoo you can take it one step further. Grab a handful of romaine lettuce and head to the Twiga Terrace, where you'll be face-to-face with these majestic animals who will be all too happy to help themselves to your leafy greens.
This is all part of the experience in the Giraffe Safari, home to such animals as Aldabra tortoises, Angolan colobus monkeys, and blue duikers (a small member of the antelope family). These are just a few of the more than 1,000 animals at the Abilene Zoo, including alligators, bears, lions, tigers, and zebras.
Along with all the exotic critters, you can see birds, mammals, and reptiles native to Texas in the Elm Creek Backyard area. With so many animals, a trip to the Abilene Zoo is like going on a wildlife safari around the world.
---
Explore the Official Storybook Capital of America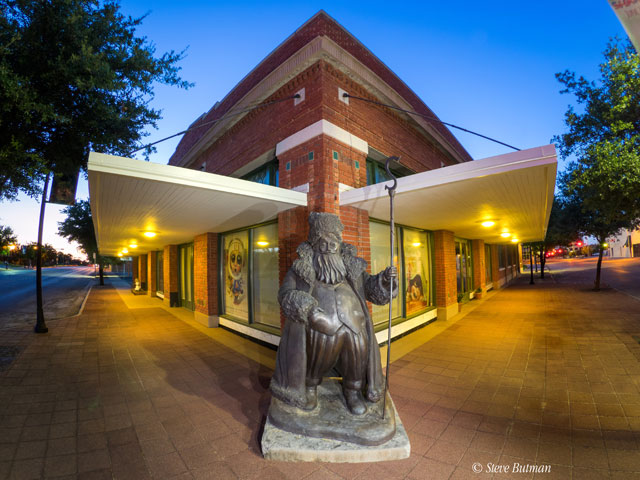 Abilene's downtown area has art galleries, museums, restaurants, and one of the most unique scavenger hunts you'll find anywhere in Texas. Explore downtown Abilene and you just might find statues of the marvelous mustachioed Lorax, the Cat in the Hat with his gigantic red bowtie, and many more eccentric characters of classic children's literature. These statues are part of why Abilene is known as the "Official Storybook Capital of America," and trekking to find them is one of the most unique things you can do with your kids while you're in town.
If you're in Abilene in June, don't miss the Children's Art and Literacy Festival, which features a parade, hands-on activities for you and your little ones, and art exhibits. The event and the sculptures of timeless characters created by legendary writers such as Dr. Seuss, David Shannon, and Walter Wick, help make downtown Abilene a place that will enchant and entertain folks of all ages.
---
Discover the History of Abilene and West Texas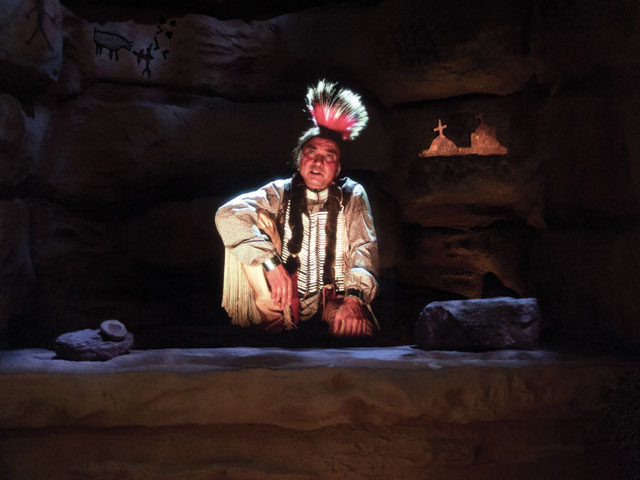 The Lone Star State that we know and love today is a modern melting pot of peoples and cultures from around the world. But it wasn't that long ago that much of it was an unsettled wilderness where hardy immigrants worked hard to create new lives for themselves and their families. Experience the tales of the Old West at Frontier Texas!, a world-class museum featuring state-of-the-art holographic exhibits, beautiful panoramic paintings, weapons, military outfits, and artifacts.
There's more about the Old West to be seen at the Taylor County History Center, a mini-town made up of more than 20 buildings, a gallery with historic maps, and a vast collection of firearms and Native American artifacts.
Fort Phantom Hill, with its ghostly chimneys that tower over a flat expanse, was a prominent U.S. Army base when travelers and settlers were pushing farther west into the Texas frontier. Walk the ruins of the old fort and check out the three only remaining stone buildings: the powder magazine, guardhouse, and commissary. The serenity of the grounds, combined with the unusual site of rows of solitary chimneys, makes the fort one of the most unique places to visit in Texas.
---
Listen to the Stories at the 12th Armored Division Museum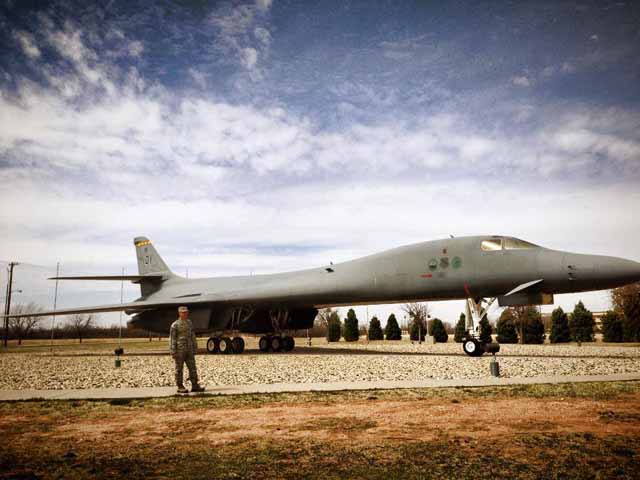 Along with all the history of the frontier, you can get a glimpse of World War II history while you're in Abilene. During the war, the town hosted Camp Barkeley, the base of operations for the 12th Armored Division. The division, known as the "Hellcats," fought across Europe after the D-Day invasion and liberated numerous concentration camps in southern Germany toward the end of the war.
Much of the unit's history is showcased at the 12th Armored Division Museum. Three floors of exhibits of photographs, artifacts, and personal testimonies from unit veterans make up the museum, providing a rare glimpse of what the pivotal moments of the war were like from the people who experienced them first-hand.
---
Aim for a Hole in One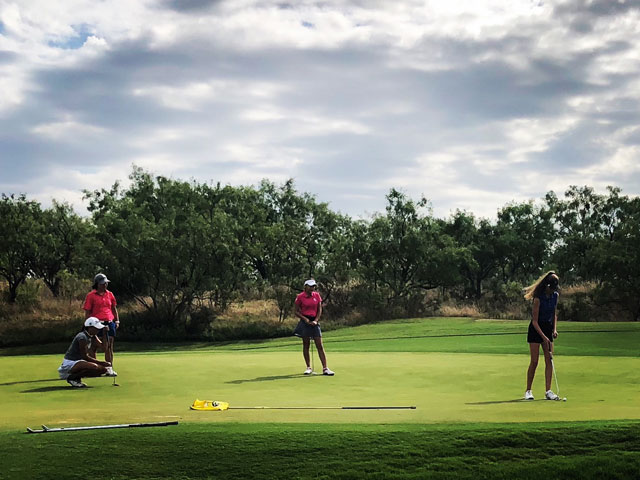 If you're traveling to Abilene, you'd better bring your golf clubs because there are more than enough courses here to keep you busy. Start at the Diamondback Golf Club, a public 18-hole course carved out of 220 acres of rolling hills on the southeast side of town.
Designed and operated by 1971 Masters Champion Charles Coody, the course is full of strategically placed bunkers and hazards that will challenge experienced players while also being accessible for novices.
The gorgeous scenery and pristine playing conditions are part of why the course ranked 91st in the Dallas Morning News' listing of the top 100 golf courses in Texas.
Diamondback Golf Club might be known across the Lone Star State, but it's not the only game in town. One of the two other public golf courses in Abilene, Maxwell Golf Course, serves up 18 holes of gently sloping tree-lined fairways that are part of a layout designed for the average player. Your other option, Mesquite Grove Golf Course located on Dyess Air Force Base, offers an additional 18 holes of golf that rewards strategic play. You'll need to complete a form granting you civilian access to the air force base, which is available on the course's website. Both golf centers feature driving ranges and fully stocked pro shops, just in case you get a bit too ambitious and lose all your balls.
---
Sample Abilene's Craft Beer and Wine
The craft beer movement is thriving all across Texas, and Abilene is no exception. Head to downtown Abilene and you'll find a small craft brewery and a brew pub. Pappy Slokum Brewing Co. crafts easy-drinking ales like the Local Yella Cream Ale and the Uber Weiss Hefeweizen, as well as the robust Caddo Peak Porter imbued with the flavors of coffee, caramel, and chocolate. Try all of these for yourself at Pappy Slokum's rustic tasting room, which is open throughout the day on Saturdays. Your other option is Sockdolager Brewing Company. Purveyors of craft beer made with the best ingredients, the serves everything from a dark and roasty oatmeal sout to a hoppy IPA. Get the handcrafted vertical flight rack, an innovation unique to Sockdolager, to try all of the brewery's creative beers.
If you're more of a wine person, Abilene has you covered. Trek on down to the south side of town and you'll encounter The Winery at Willow Creek, a winery that produces a staggering array of traditional, sweet, and specialty wines. Order a glass (or bottle) of Moscato or a pomegranate zinfandel and settle in on the patio to enjoy the scenic view of Willow Creek. Pair your red or white with a cheese, sausage, and cracker platter or any other palate-pleasing item from the snack menu. Is your mouth watering yet? The Winery at Willow Creek is open Tuesday through Saturday, giving you plenty of time to stop by while you're in Abilene. The Mill Wine Bar & Event Center, on the other hand, boasts a large selection of wines both domestic and international, as well as an enticing selection of food and beer that'll keep everyone happy.
---
---